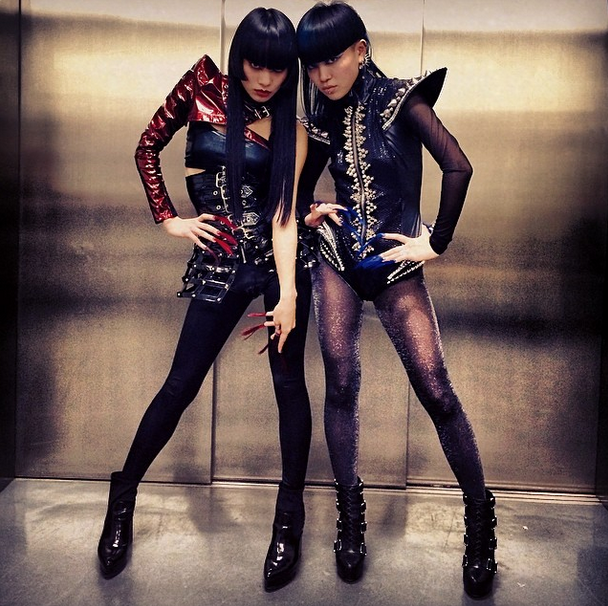 You've probably seen that video of those two ladies voguging/tutting and essentially blowing up the collective minds of the planet. If not see video below:
These two are not just dream dance partners, they are real life partners as well! Not too long ago the couple announced their engagement–tell me that's not the cutest shit you've ever heard, TELL ME!
Their style is very much…well, black. Which is my personal color or non-color of choice. We all know Japan kills it on the fashion game, even if we've never been there. Luckily for us Aya and Bambi have instagram accounts:
I love this look so much. I don't even know where to start, it's like a fetish ball was hosted at the horse racing track. Can we also hold a moment of silence for those incredible brows? Amen.
SLAYYYYYYYYYYYY! Oh, and you can follow Aya and Bambi on instagram