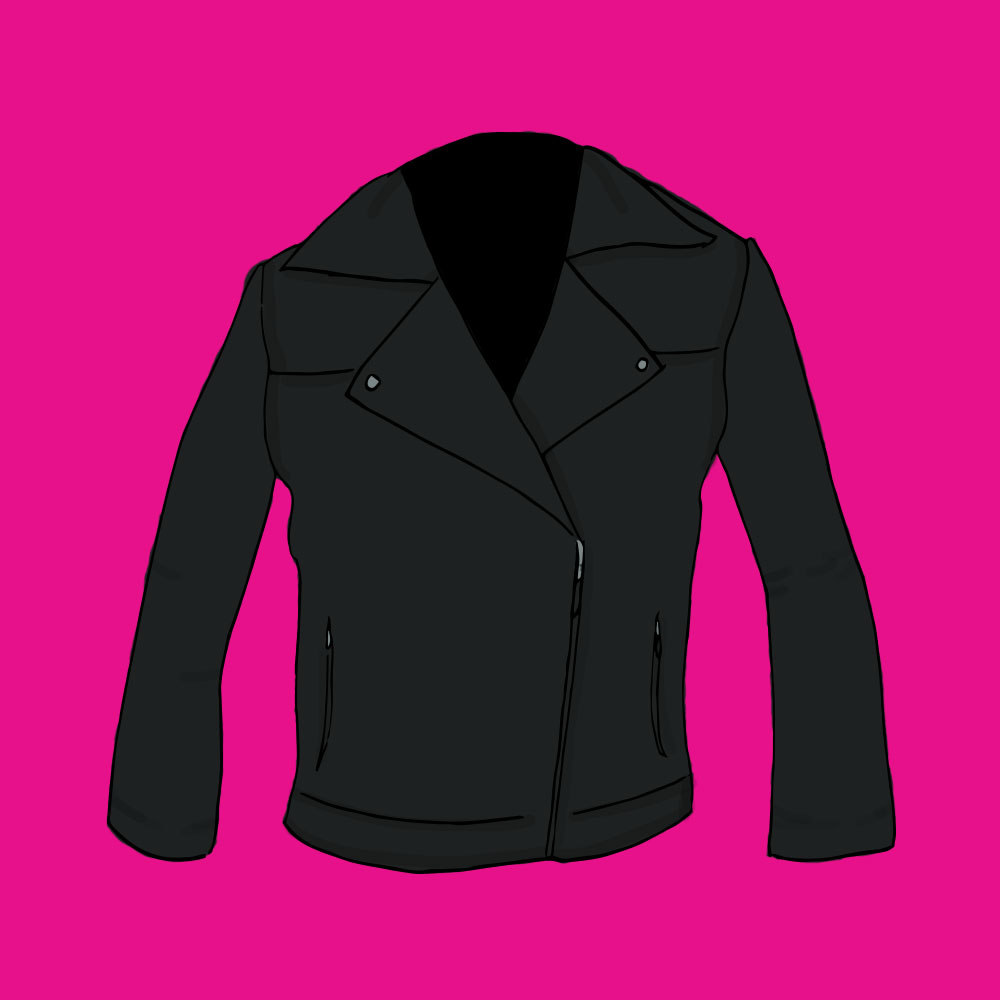 First of all, I love the leather look, but I try to buy as little animal-derived material as I can for my own ethical issues with it, so I have added the term (p)leather jacket to this post. You can get pleather (synthetic) or real leather jackets depending on your preference. 
Have you ever taken the time to think about just how ridiculous the movie Grease is, now that you're older and more in tune with these sorts of things? Sure it's cute and catchy –but eegads, the premise kind of makes me shudder. Well, try to ignore that for a second, and remember how bad ass Olivia Newton John looked when she came out decked in leather and looking like a motorcycle mama.
I think even the most conservative wallflowers wanted to jump on a motorcycle while hell bent for leather played in the distance and ride into the sunset with someone named Spike. I would especially encourage these people to buy a motorcycle jacket and maybe a pair of Doc Martins or a big chain necklace. Please, my friends, find the courage in your hearts to bring out your inner Traci Lords from Cry Baby, don't be afraid to chew gum loudly or yell "Beat it, creep!" at any wandering eyeballs. Amen.