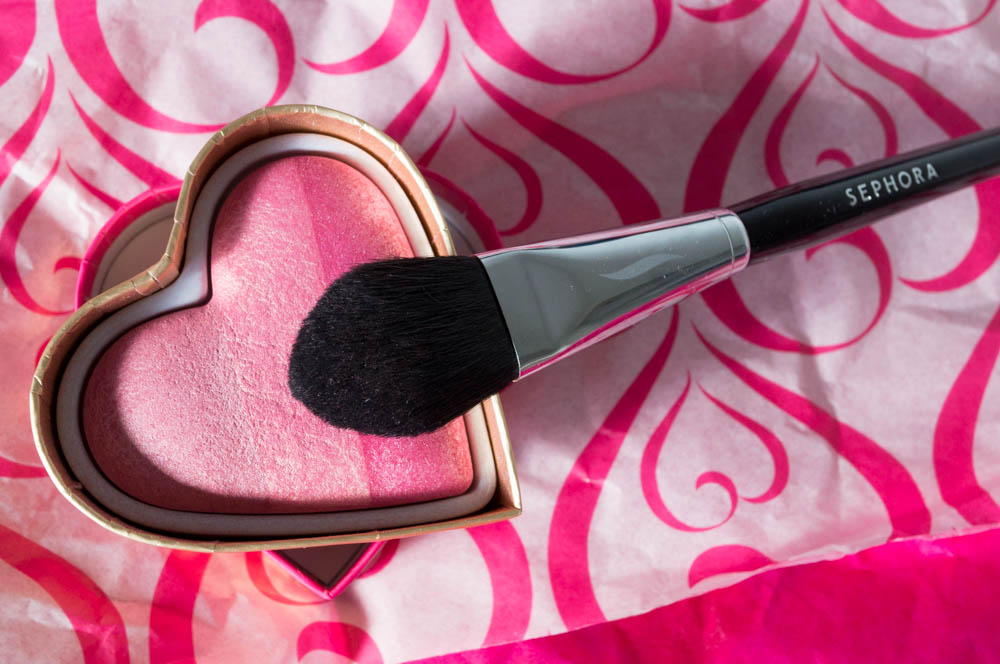 After applying that perfect foundation, you have to add some color to your face with the right beauty products! I love bronzers and blush, as long as you don't go overboard and you use the right beauty products in the right colors for your skin tone. I have come across some amazing blushes from Sephora that really add the perfect color to my face. Plus, these make great stocking stuffers for Christmas!
Too Faced's Sweethearts Perfect Flush Blush $30
The Sweethearts Perfect Flush Blush from Too Faced is just like the name says, perfect! Too Faced has incredible beauty products that you can always find from Sephora. Not to mention, the brand always has a wide variety of colors and options in their beauty products. Their blush goes with every skin tone and the trio of colors in this blush kit is gorgeous. The Candy Glow is the one I use and has a rose color, bright pink color and a stunning peach color. There are other palettes that offer more peach, nude and mauve colors. You can use this blush as a highlighter as well and use as little or much as you want because it is very buildable!
Tarte's Amazonian Clay 12-Hour Blush $28
I love all of the beauty products offered by Tarte and their Amazonian Clay 12-hour Blush is great. It comes in all shades and really lasts a long time. My favorite shade is Charisma, but all of the colors look gorgeous and they all have a hint of sparkle to them. All of the beauty products from Tarte come in terrific colors so I know I would like other shades. The blush is made with natural clay that is baked by the sun and has a flawless finish. It is really a classic blush that goes on smooth.
Benefit Cosmetics' Chachatint Cheek & Lip Stain $30
I have tried several beauty products from Benefit Cosmetics and I am always impressed. Their Chachatint Cheek & Lip Stain is so much fun to use and blends so well. They have a few other kinds that are different shades, but this is a sheer mango that gives the perfect sun kissed tint to your cheeks. Plus you can use it on your lips! Because it is a liquid, it seems to last forever and is really easy to apply.
Feature image courtesy of macaronsandmischief.com.