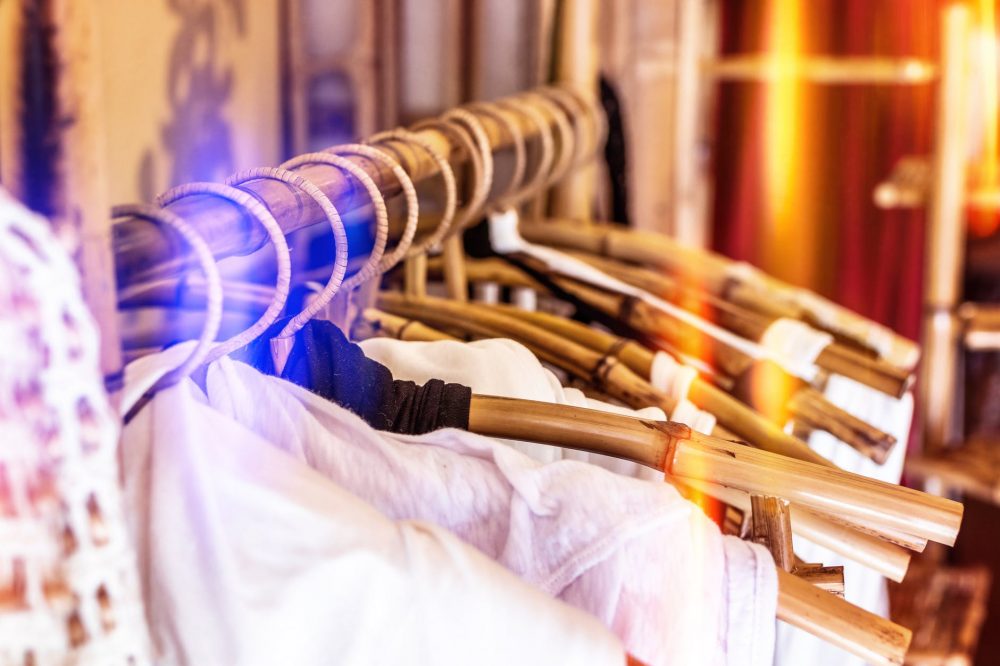 It's hard to broach the topic of decluttering these days without Mari Kondo's name being uttered at some point in the conversation. And while many of you may be tired of hearing about the tidying guru, Kondo's approach to decluttering is a combination of both philosophy and action, changing the way we think about our relationship with…stuff.

"Tidying orders and relaxes the mind." — Mari Kondo
Turn eco-anxiety into positive action
Much like Mari Kondo's art of tidying up, you first must decide you're ready to take action, and then dedicate yourself to downsizing. While the clutter in your home may be causing you anxiety, especially when you think about the environmental impact of getting rid of those items, just knowing that you're committing yourself to a new, minimalist way of life can go a long way towards easing your eco-anxiety — you've got this!

"The space in which we live should be for the person we are becoming now, not for the person we were in the past." — Mari Kondo
Dealing with the plastics problem
It's no surprise that the world is dealing with a plastics problem, and decluttering seemingly adds to the problem when you prepare to sell your house. However, you have to take the long view when you're dealing with disposing of plastics you no longer want or use. What's done is done, and your job is to keep in mind the disposable nature of goods when shopping in the future.

Sometimes, just seeing the sheer number of unused plastics you own can serve as a wake-up call to switch to more sustainable buying habits. Trends like fast fashion and children's mystery boxes contribute to the adoption of the disposable mentality, but purchasing high-quality items meant to have long lives can help you do your part. Aim to do better moving forward.

Declutter mindfully
While it may not embody the Konmari Method of tidying your home, finding new homes for items you wish to discard can help ease your eco-anxiety and breathe new life into your unused and unwanted items. Sure, you can dump everything at a thrift or charity store, or even out at the curb (not preferable), but why not try to connect directly with people who are looking for the items you want to get out of your home?

There are a plethora of smartphone apps that make getting rid of your unwanted items a breeze. If it's clothing, apps like Poshmark and Mercari make it easy to list items for sale and ship to buyers. Yard sale apps like LetGo help you connect local buyers for your used items, and again allow you to snap photos and list items with ease.

Another option is to list your items through Freecycle. The Freecycle Network is full of people living by the reuse and recycle philosophy. Like Craigslist or any other online classified listing site, you list the item or items you have, with the caveat that it's free for the taking. Obviously, these methods are more time consuming, but you can rest easy knowing that your unwanted items are being put to use, rather than languishing in a landfill somewhere.

"People cannot change their habits without first changing their way of thinking." — Mari Kondo

Realize that it's a process
I know there have been times in my life where I've been so frustrated that I wanted to just throw everything out and start over (I still have those moments, with only half of our house decluttered at the current time). However, I know that what seems to be the easiest route is not the best — downsizing your belongings is a process. Simply put, weigh items in your home and ask yourself–a la Mari Kondo– "is keeping these items really worth the joy they bring me?"

The answer may be "yes" right now, but next month you may be singing a different tune. It's a process; give yourself over to the process.