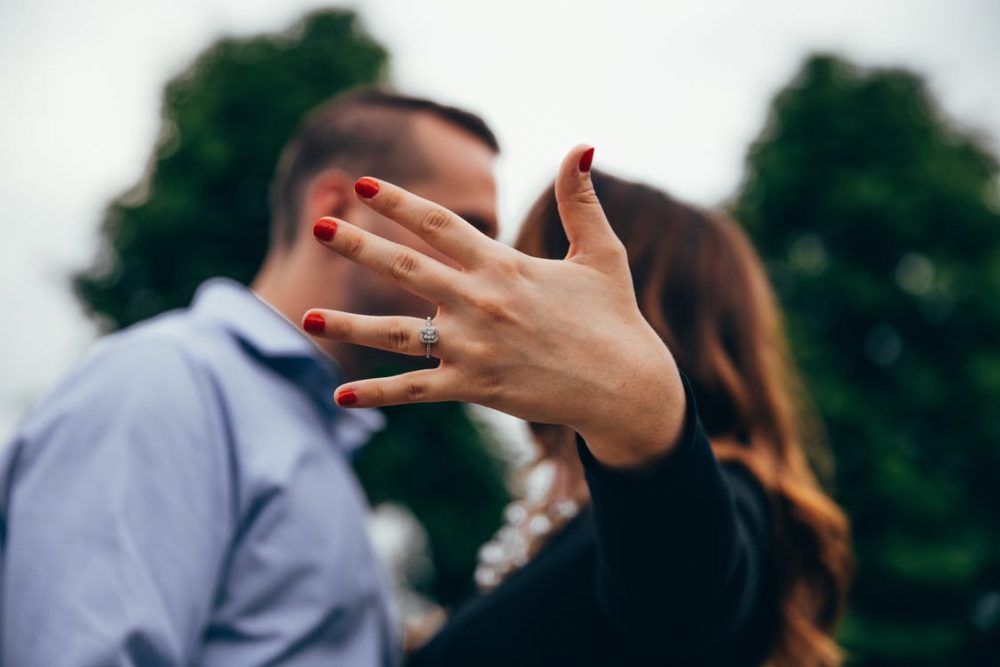 The day that you propose to your significant other will be an important milestone in your life. These precious few seconds or minutes mark a start of a new chapter of your life. It'll be the moment you ask someone to marry you and be with you for the rest of your lives.
More than the venue, the engagement ring, the flowers, all the props, choreography, and surprises, you want these few moments to be real and sincere. The story of your proposal should be something you'll be proud to tell your friends, family and your future family.
Some may even consider the proposal to be more memorable than the wedding day as it is the day you make personal vows of forever. It's this day when you share solemn and heartfelt exchange of vows and declaration of love. If you're planning to propose anytime soon, you want this moment to be romantic and foolproof.
Here we share some of the most romantic proposal ideas.
1. Rent a private yacht or boat
Rent a yacht or boat and go on a cruise. Arrange a romantic, candlelit dinner. Make your proposal in the middle of the sea while you're enveloped in darkness and only the stars and the moon above you. This can be a bit too expensive for some but it's definitely a very romantic proposal.
2. Surprise performance
Arrange for a surprise performance of a brass band, glee club, cheerleader, choir, or drum line for your fiancé-to-be. A perfect spot for this proposal would be your favorite public park. In the middle of the performance, you join the performers and ask your significant other and make your proposal. It would also be great if they can perform your favorite love songs.
3. Get her family and friends involved
Perhaps by the time you're ready to propose, you're already close to her family and friends. Get the most important people in the life of your significant other involved in your proposal preparations. You can plan for a surprise date or maybe a vacation. In the middle of the event, you can pop the question. Just make sure they know how to keep a secret!
4. Take her to your most significant place
Every couple will have a very special, memorable place. Maybe it's where they first met or where they first shared a kiss or their favorite hang out place. Proposing in your favorite place is just so romantic. You can drop down on one knee, say your deepest thoughts, and ask her to marry you. You can get some friends around or it can be just the two of you.
5. While playing a game
If you love sports or games, you can propose while playing the game. For example, if you're a fan of Poker, you can custom make cards with the following words on it "Will You Marry Me?" She should be getting a card that says "Yes, I do!" Of course, it would be more fun, if your friends and family are around.
6. Airplane proposal
What could be more romantic than proposing in the clouds? For this, you need to plan a romantic vacation for two. Once you're in the middle of the trip, use the plane's speaker system to propose. Of course, you will need to arrange it beforehand with the flight crew.
7. Propose at the end of a show
Public proposals are also very romantic (well, that's assuming you get a 'yes.') And great proposal idea is to pop the question after watching your favorite play or performance. You can work with the production team so that you'll be allowed to use the stage. You can propose after the cast's curtain call. It would also be great if you can have a special ad placement or a note – it'll be a perfect keepsake.
8. Breakfast-in-bed proposal
Wake her up with a surprise early morning proposal. While she's still asleep, carefully slip the engagement ring on her finger. Make sure you have champagne, flowers and breakfast near the bedside. Arrange with the hotel concierge so that you can secure this stuff early in the morning.
9. Flash mob proposal
You've probably watched trending flash mob proposals – and we simply find it romantic. You can also do it on your proposal. It'll surely be an energetic, emotional and exciting experience. Of course, you'll have to do a lot of planning to make your flash mob proposal successful!
10. Fireworks display
This marriage proposal idea may not be new or unique, but it still never fails to be romantic. Arrange fireworks to be set off on your command. The sparkling lights make a great background as you kneel on one knee and make your proposal. This would be perfect at the beach or at a park.
Final Thoughts
The day you propose is no ordinary day as it marks a whole new chapter in your relationship. Every proposal, no matter how simple or grand, is perfect. Whatever kind of proposal you decide, I know it will be wonderful, exciting and special.
Wishing you happiness and love forever!