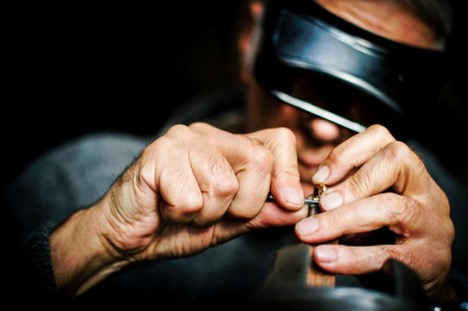 Are you currently wedding ring shopping? If you are, here's one thing you need to know about finding the perfect wedding jewellery – it all starts with finding the right jeweller. But how do you know you're choosing the best jeweller to invest in?
Here are four basic questions to ask yourself before you choose a jeweller:
What services does the jeweller provide?
One important consideration when choosing a jeweller is the services that they are able to provide for your jewellery. Typically, the services that jewellers offer include annual polishing, plating, inspection and discounted repairs, plus resizing within a specified time and appraisal services for minimal fees.
Since you will definitely need routine cleaning and general maintenance services for your jewellery, make sure to choose a jeweller who will be able to provide these hassle-free. Also consider if the jeweller will be able to perform extensive repairs should the need arise.
Is the jeweller straightforward about their products and services?
Noting how your engagement ring and wedding rings are considered significant investments, you want to be able to enjoy these pieces for your lifetime and more. This translates to also having to deal with the jeweller for future services and consultations, which is why it is necessary to choose a jeweller who is open and honest about your purchase in the first place.
They should be able to discuss with you the details of what you are buying into, including helping you understand the quality of your ring, and they should provide proper documentation for such. For example, if you are looking at a diamond engagement ring, there are jewellers at Brisbane jewellery stores you can visit. They should be able to discuss the 4Cs (cut, colour, clarity, and carat weight) with you and even allow you to inspect the ring under a loupe so you can better appreciate the product.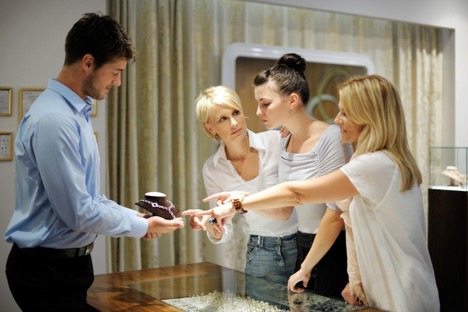 Does the jeweller offer warranties?
Considering how expensive this investment is, another important thing to take note of in choosing a jeweller is to find out whether warranties are provided for your purchase. The services that you can avail for the jewellery will be indicated on the warranty.
Majority of jewellers will include a basic plan in the price of the jewellery, covering basic services and offering discounted repairs for some time. But before you agree to this basic plan, try to ask for other policies that can cover major repairs or even losses. However, extended warranties from jewellery stores may be unnecessary if you already have homeowners insurance or have existing policies that can cover the jewellery in case it is damaged, lost, or stolen.
Also look into the jeweller's return policy to make sure that if anything goes wrong, the jeweller will have your back. It may be best to avoid jewellers who do not allow returns or have very strict guidelines.
Does the jeweller have a good reputation?
Credibility is a top  consideration when selecting a jeweller and this can be done with diligent research. Check for the jeweller's credibility with the Better Business Bureau and any organizations they belong to. You can also ask them to provide you with client references so you can manage your expectations on the quality of their products and services based on previous customers' reviews.
Accreditations and certifications play a major role in improving a jeweller's credibility. Ask your jeweller for their certification from trusted organizations, such as the Gemological Institute of America, American Gem Society, International Gemological Institute, Gemological Science International, and the European Gemological Laboratory. A certification from any one of these is a good sign that you are provided with authentic gems.
Feature photo by unsplash.