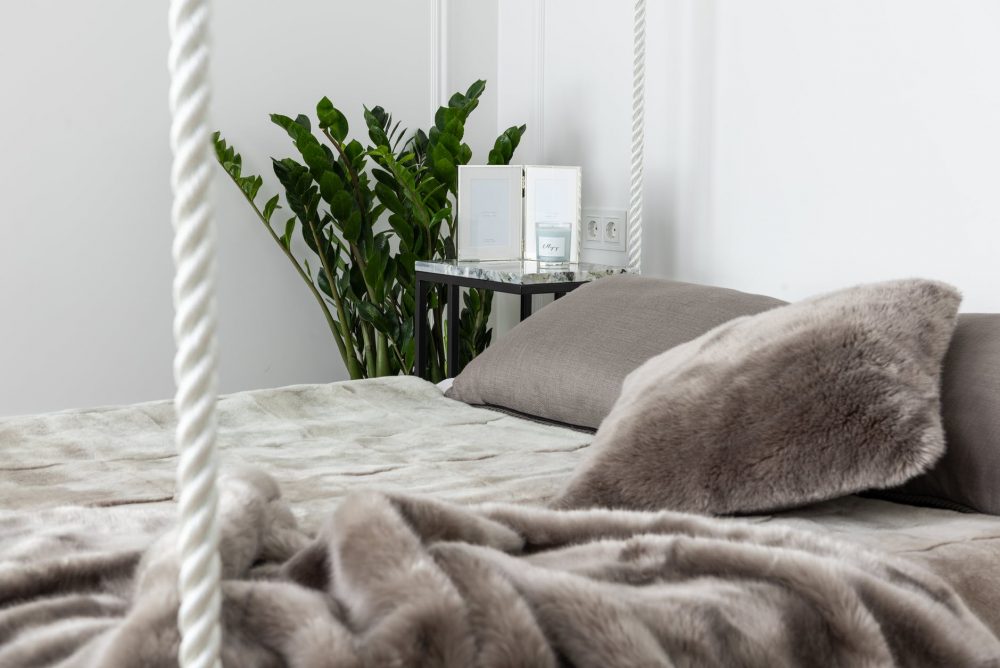 Weighted blankets are a popular sleep accessory because of their calming effects. The blanket's sewn-in pockets resemble a patchwork quilt construction and evenly distribute the weight of the objects filled within. Micro-glass beads, plastic pellets, sand, or tiny steel balls constitute some of the components incorporated inside these blankets.
The weighted objects by applying firm yet gentle pressure on your body manage anxiety, stress, insomnia, and promote relaxation. Besides being an ideal sleep companion, weighted blankets sourced from stores like hevvyblankets.com are therapeutic as they stimulate your pressure points and release happiness hormones.
When you experience their comforting effect, such blankets calm your mind and improve your sleep quality. By considering the listed factors, you can invest in the best quality weighted blanket:
Evaluate the Weight
These blankets weigh from five to twenty-five pounds, with their weight increasing in multiples of five. Using them should give you comfort and induce sleep instead of suffocating you.
Evaluating blankets equivalent to ten percent of your body weight plus an additional two pounds prove ideal, soothing, and apply the desired pressure.
Examine the Size
Closely examine the weighted blanket's dimensions as it must cover you from your chin to your feet and be sufficiently wide. You can refer to the accompanying sizing chart specified against each product.
Blankets with a width of 36 to 40 inches and a length ranging between 50 to 80 inches are suggested for adults. For children, blankets that are 30 to 38 inches in width and 42 to 60 inches in length work well.
Assess the Thickness
The fillers inserted directly impact the density and thickness of these blankets. All the weighted objects incorporated within must be evenly distributed so that the blanket looks proportionate. A one-inch thickness weighted blanket is manageable and will help you sleep soundly.
Check the Fabric
These blankets are usually made from various fabrics, including fleece, satin, cotton, flannel, velvet, and polyester. If you tend to break out into a sweat while sleeping, a lightweight cotton blend fabric proves breathable.
Should you need adequate layering to keep the cold out, flannel or fleece are good fabric choices. When you have sensitive skin, the safer options are satin or cotton fabrics.
Make a Worthwhile Investment
Although weighted blankets cost significantly higher than their regular counterparts and even quilts, buying a quality product online from stores like hevvyblankets.com gives you your money's worth. Considering this investment has positive effects on your wellbeing, you must make an informed choice and reap its benefits for years.
Purchase a Washable Cover
A good quality washable cover protects your blanket, especially when used ever so often. Since it is not practical to frequently launder blankets, a protective cover safeguards them from wear and tear. Invest in a blanket cover that can be washed conveniently and does not irritate your skin when the two come in contact.
Review Terms and Conditions
Before finalizing your online order, read through the relevant company's policies covering delivery timelines, returns, and refunds. A company that has immense faith in its product offerings focuses on drafting customer-centric policies. Scanning through their posted reviews also helps you gauge their reputation.
Approach a renowned online blanket retailer and reclaim your lost sleep.