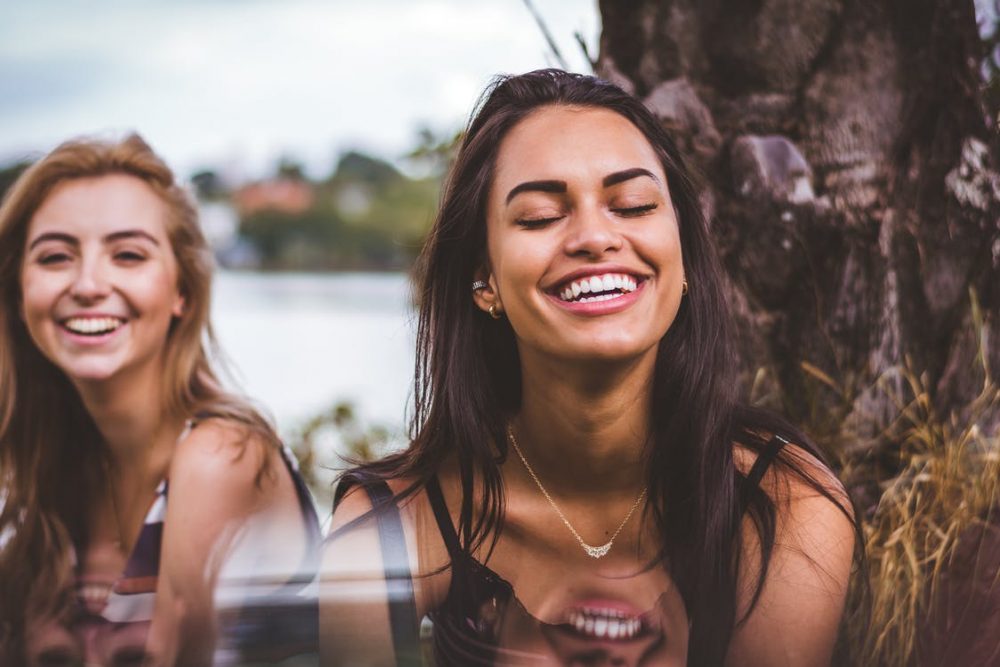 Dental Veneers are thin pieces of porcelain that are custom made for each individual patient; once properly created they are bonded to the tooth's original enamel. This creates a natural and great smile. They are mainly used to help jagged, discolored, chipped, or divergent spaced teeth. They're an excellent option if you need something affordable with efficiency.
The Different Types
It's important to educate yourself on the different types of veneers offered so you understand the costs, the benefits, any negativity that may come with getting them and how to properly care for your new teeth. They can potentially last up to 10+ years if they are managed and treated like your natural teeth.
The most commonly used are porcelain. They are a preferred choice due their cost, durability, and how the finished product looks. Typically they may last anywhere from 10 to 20 years depending on how they're cared for. They have a wide price range anywhere from $800-$2000, it all depends on your location and what exactly you need to get done. That's not a bad offer considering these will last you years to come with a great natural smile and fewer worries.
Another option is the snap-on alternative. These are a less imperishable option. They fit directly over the top of your natural teeth, basically like a type of mouth guard. You may take these off anytime you please without the aid of a dentist. You must be careful when removing though, it can become costly if you misplace a few and have to get new ones. These will also leave you with a beautiful glowing smile due to them being made custom just for your teeth.
One last option is called prepless. These are also similar to the standard porcelain. The prepless are made out of strips of porcelain so it is strong and durable. They are applied directly to the surface of the tooth to help the overall strength and look of your extravagant beautiful smile.
Potential Downsides
When deciding to get standard porcelain, this is an irreversible process. Once the dentist minimizes your original tooth enamel you cannot get that back. Accommodations may be made to the veneer itself, but not the original state of the tooth. If you're in a crunch to get them, unfortunately, they take some time to actually be created, so don't expect them to be utilized for another 1-2 weeks.
After receiving your new set of teeth, your mouth may be sensitive to some hot or cold foods due to the enamel being reduced. After a few days, this feeling should fade away. Although your new teeth are very durable and strong, you must remember they are still delicate. Things you would do with your previous natural teeth such as opening bottles, chewing on hard surfaces such as ice, and etc, you must try to refrain from doing such with your new ones. This will save you a lot of money in the future.
The Benefits
As time continues on, everyone ages, things start to get weaker and break down and become more susceptible to destruction. As you age, it becomes almost impossible to avoid small issues within your teeth. Discoloration happens, sometimes cracks or chips appear. After an efficient procedure, veneers can help you get your smile glowing again.
Whether you're having issues with un-proportional teeth, the coloring, or cracks, a new set of teeth may be the best suitable option for you. They are effective and efficient when wanting an all white natural looking smile.
Not only do you get the satisfaction of a perfect smile, but you also get reassurance knowing they are durable and long-lasting, which means you don't have to worry about little issues popping up for years to come.
Indications You Need Them
Many things can play a factor when looking to get a new set of teeth. Typically those of older age get them due to their natural teeth becoming more fragile, hard to care for, and discolored issues or misalignments. Not only do older aged adults have these issues, but young adults as well. It can happen to anyone at any time, cracks and chips do not discriminate against teeth. Sometimes patients don't have any physical damage, they just want to get their smile brightened.
In Case You've Never Met The Surgeon
Dr. Lazare is a man of many trades. Not only is he a highly regarded dentist, but he's also a consultant, inventor, lecturer, etc. He has had many rewards in regards to his dental career and peer-reviewed dental journals. Dr. Lazare has some of the highest success rates in his procedures using the most up to date advanced technology. Visit his site if you are in need of veneers in the New York City area.