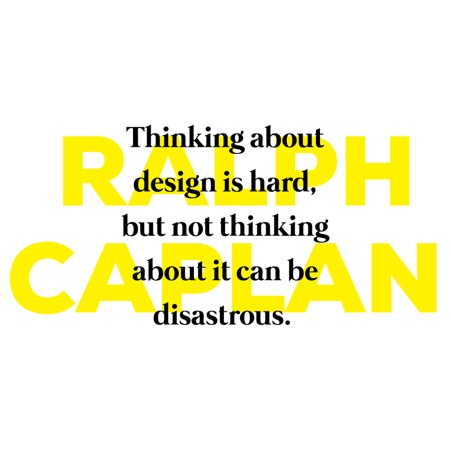 Ralph Caplan a pioneer at defining 'design', who was initially an outsider to the design world, has become a leading voice over the years. While his work mainly focuses on the academics of design, he's a prominent figure for anyone to admire even if it's as simple as redesigning your kitchen, living room or closet.
Designing your space with a purpose might sound simple and straightforward, but it requires a bit of prior thinking. Designing with a purpose means sitting back and evaluating your lifestyle and the purpose of the particular space. If you're looking to redesign your dressing room, for example, consider what functions that space will be serving and bin all the unnecessary extras. That doesn't mean your space has to be minimal and trinket free, it just means that the 'bones' of the room should be serving at least one purpose. All of this while being aesthetically pleasing.
Here, experts in fitted wardrobes Newcastle, Bespoke Interiors, provide their three top tips for designing a space with meaning.
Focus on solving the problem
If you are redesigning your dressing room, first, ask yourself why? Is the interior outdated, have you got too many clothes and accessories and not enough storage? It is alright to want your room to look Instagram worthy but consider practicality first. While minimalist, skandi-inspired clothe rails look fantastic on all those monochrome themed Pinterest boards, if you've got a big clothing collection, the end result is not going to look anything like your inspiration photos. Maybe a more practical solution is installing a fitted wardrobe that you could either disguise as a full-length mirror or an accent wall if you want to make it a bright colour?
Create for yourself, not for the person you think you are
When designing a space that is both functional and beautiful, it is important to remember that it will be YOU that's going to be living there. If you are the type of person to never exercise, there is no need for incorporating an elliptical in your dressing room. Use that space instead for your vanity, or other furniture that you will get the use out of.
Give yourself the room to change your mind (no, pun intended)
Designing a space that you will spend a lot of time in should be a gradual process If you're using external designers, work with people that won't rush you and will work to your timeline. Getting a lime green sofa bed in your wardrobe room might feel like an edgy and fun idea, but if you are used to neutrals maybe give yourself a few days to consider the decision before making that purchase!
Photo source: Pinterest