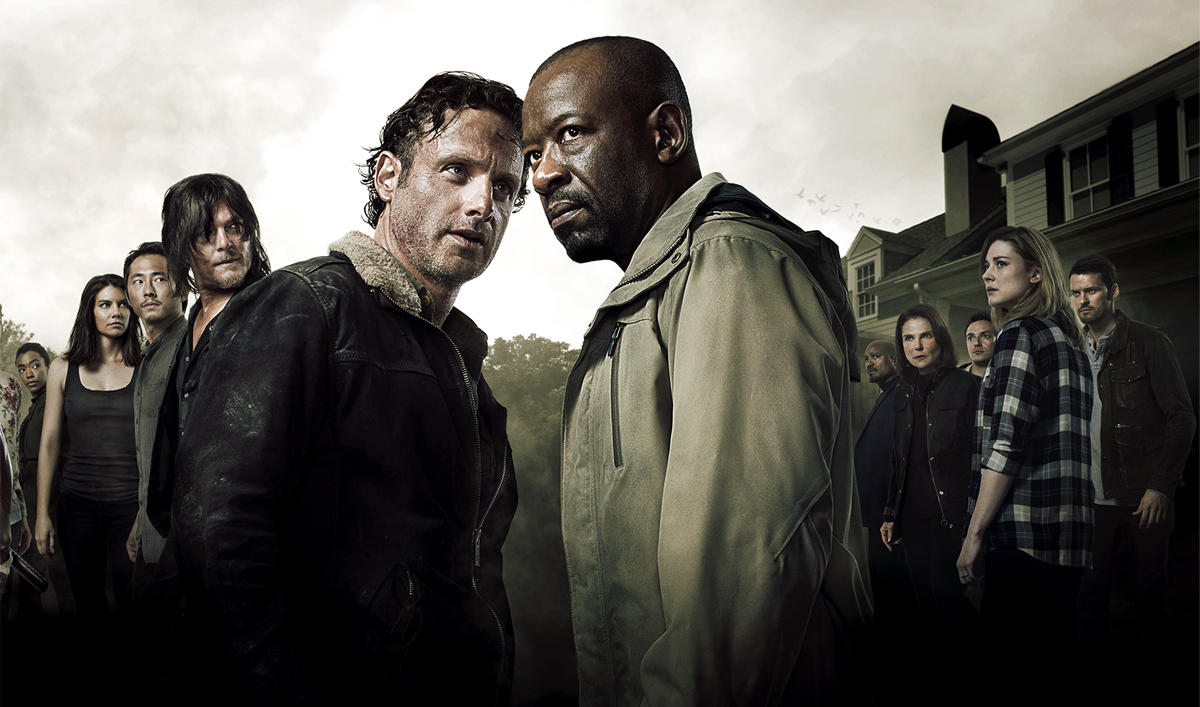 I don't know what it is about this time of year, but I LOVE it. Maybe it is because everything smells and taste like pumpkin or because the weather is finally starting to cool down and I can whip out my favorite boots and hoodies. But I think a lot of it has to do with all of the great television shows that are on in the fall. Sometimes my favorite shows don't come back or they come back better than ever. Or sometimes I get lucky and a new series premiers that is really good. There are so many shows I could ramble on about, but these three have really impressed me.
How to Get Away with Murder
How to Get Away with Murder premiered last year and I immediately got hooked. The first season was terrific so I was so excited for season 2 to start, especially to answer all of the questions season 1 left me with. Of course the season 2 premiere was awesome and it did answer most of my questions, except now I have new questions. I noticed the show doing that a lot last season. Every time I would figure something out, there was something new I was puzzled about, but in a good way. They told us who killed Lila and we found out who killed Rebecca, but the way the first episode of season 2 ends, who shoots Annalise? Does she die? We probably won't find out until the end of the season, but I can assure you it will be an interesting and entertaining ride.
Scream Queens
I just watched the first episode of Scream Queens and I really liked it. The series premiered just a week ago and stars Emma Roberts, Nick Jonas and Jamie Lee Curtis. There are actually a few other well-known celebs in the show like Lea Michele, Ariana Grande and Abigail Breslin. Nick Jonas is hilarious and plays the perfect douche frat boy and Emma Roberts does an excellent job playing a snobby sorority girl. Actually, all of the acting is great. The show is a horror comedy about a scary devil killing people on a college campus. I know the idea of the show sounds super lame and I was a little weary myself, but I was delightfully surprised with the first episode. I am not sure how the rest of the season is going to go, but it is worth a watch.
The Walking Dead
Ok so season 6 of The Walking Dead has not premiered yet, but it is getting close. In less than 2 weeks The Walking Dead returns. And to get ready for it, Netflix just released season 5. So of course I have been watching it and getting pumped for season 6. But what is going to happen?! Does Rick lose his mind yet again? Does Morgan turn evil? Who is going to die? There are so many questions! I do have a really bad feeling that Glenn is going to get killed soon. I read that Negan might make an appearance soon and he is the evil guy that kills Glenn in the comic book series. The show doesn't always follow the comic books, but that is a pretty pivotal moment in the comics so I could see them doing it in the television series. Or I could see them maybe having Negan kill Maggie. I could go on for hours trying to predict what is going to happen, but truth is, you can try all you want to try to figure out what is going to happen when The Walking Dead comes back, but you will never get it right. The show always has a way of surprising us. We will just have to wait and see.