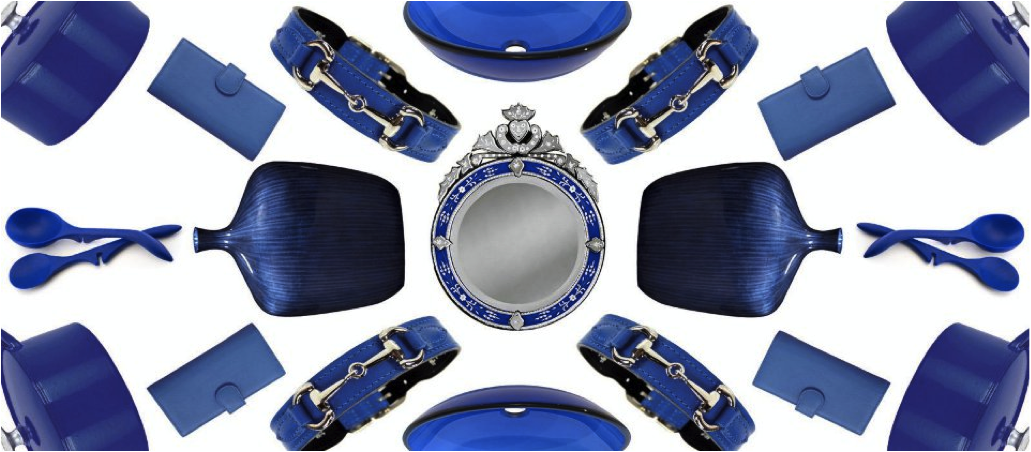 Looking for a new color to wear this fall? Go ahead and take a little risk and go for the color blue. This color isn't really something you would think of wearing in the fall, but you would be surprised how well it really does go with traditional fall colors. Plus it is a lot of fun to pop some color into your style.
If you are still a little weary, try something subtle and start with the eyes. Just make sure you don't over do it. I remember in high school, when I first started wearing makeup, I would wear blue eyeliner, blue eye shadow and even blue mascara. Obviously that is way too much blue and it looked so badly even though I thought it looked great at the time. But adding a little blue color to your lids with your black mascara really does make your eyes pop and is gorgeous. Just try to avoid sparkly or shimmery blue colors on your eyes.
The best way to pull off blue eyes is by keeping your makeup simple by focusing on just one feature. To do this, use a pretty blue on your eyes, but wear a subtle blush color and nude lip-gloss. You can even use some blue eyeliner on the top upper lash. This will add a hint of blue without over doing it.
Of course you can have a little more fun with your nails. You can do a metallic blue or a navy blue. You can even go for the sparkly blue for your toes or nails. It is a great color to wear in the fall to transition into winter. It is still bright but not like summer colors. It is fun because you can either choose an elegant blue or a more fun sparkly blue
I love blue sweaters and so glad they are in style this fall. And really any shade of blue will do, except a light sky blue or a really bright blue. Try to go for a pretty royal blue, navy blue or even metallic blue. These blues go great with a lot of looks including jeans.
Blue is such a terrific and beautiful color that looks great on everyone. Seriously. Blonde, brunette, blue or brown eye, blue is a great color on everyone!