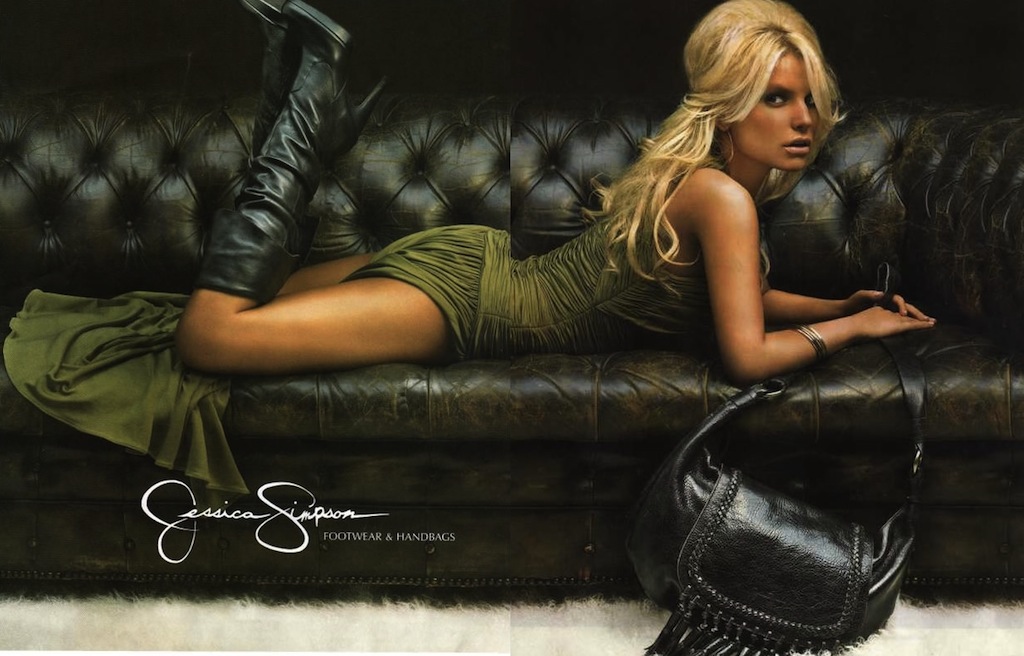 It started with a pair of Jessica Simpson shoes. About 7 years ago I bought my first pair of Jessica Simpson heels and fell in love. It was all downhill from there. I started to get more of her shoes and then I got a Jessica Simpson handbag. I loved it so much that now I will only buy Jessica Simpson handbags. But it doesn't stop at shoes and handbags. I started buying her sunglasses, necklaces, bracelets and earrings. Of course, I have loved everything I bought from her collection. Obsessed with Jessica Simpson accessories? Perhaps, but here is why.
Handbags
I am very picky when it comes to handbags. I have a clear idea what I want. I don't like to buy super cheap purses, but I also don't want to spend over $100. I always take great care of my handbags and reuse them for years. Jessica Simpson's handbags are not only super cute, but also great quality. And the best part is they don't cost an arm and a leg. There are many times I have found the perfect Jessica Simpson purse and it happened to be on sale. I don't even know how many Jessica Simpson handbags I have, I just know that I have kept them all and absolutely love them!
Shoes
I can honestly say that Jessica Simpson has the most comfortable heels ever. I have several pairs and even though some of them have some pretty high spikes, they are way easier to walk in than any other heel. You can also find these on sale often, but even at regular price they are not that much. Not only does Simpson design heels, she has some really cute flats that are also super comfy. I always go straight to her section in the shoe department!
Jewelry
I have a couple pair of Jessica Simpson earrings along with a necklace and some bracelets. I have never been disappointed with any of Simpson's accessories. I even bought some of her diamond earrings in gold AND silver. Those are probably my favorite jewelry item from Simpson. Plus most of her stuff is really inexpensive, especially for the great quality.
Feature image courtesy of lewhite1.wordpress.com.