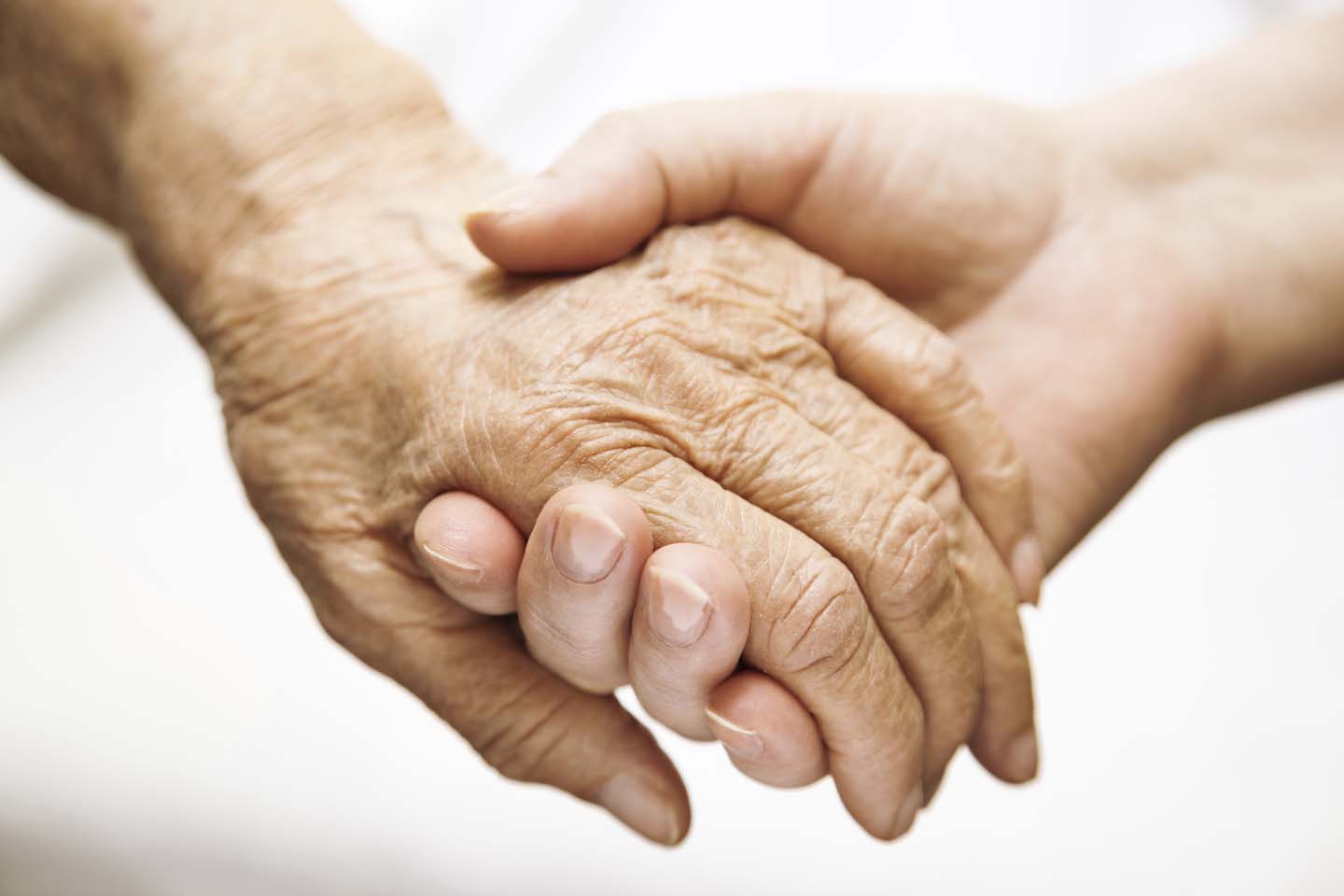 Watching someone you love and care about suffer with dementia is one of the hardest things. Unfortunately, I happen to know from experience.
I was extremely close to my Grandad growing up, but he passed away in 2003, just one month short of his 87th birthday. I first noticed signs of dementia in 2001, when he came to visit my family in Arizona from Kansas. Even though this was the first time to our new home, he kept getting lost and confused. He was always a smart man, so my family and I knew that something was wrong. My Grandma also mentioned that she noticed some signs on their drive out to Arizona.
I was lucky enough to see my Grandad one month before he passed. Things continued to get worse for him through the years and at this point he didn't recognize me anymore. I was almost 17-years-old, but he kept thinking of me and remembering me as a little girl since there was a photo of me as a little girl that he always looked at. He knew he had a granddaughter that was his buddy, but he just kept thinking I was still the same little girl in that photo. It broke my heart to see my buddy so confused and still to this day, it is very hard to come to terms with.
Incidents like this is why it is so important that we conduct research and dedicate time to find ways to prevent dementia. Did you know that dementia affects over 3 million people each year?
But luckily, neuropsychologist and dementia specialist Dr. John DenBoer, founded SMART Brain Aging, a cognitive exercise program to prevent or reduce cognitive affects of early stage dementia. He started clinical testing back in 2007 and still conducts ongoing research.
First off, what exactly is dementia? Dementia is a decline in mental ability severe enough to interfere with daily life. Alzheimer's is the most common type with memory loss being the number one symptom.
Alzheimer's affects 60-80 percent of people with dementia. This is the reason Dr. DenBoer is working so hard to prevent it. Not only is this extremely difficult for the person suffering from memory loss, it also puts a strain on the family and all involved. From getting lost, or losing their wallet, to even forgetting plans or appointments, it really affects the ability to perform everyday activities.
The cause of dementia is from damage to brain cells that prevent them from communicating with each other. The program designed by Dr. DenBoer uses exercises to stimulate the brain. That is why using this program at the first signs of dementia can really make a huge difference.
Thanks to extensive research conducted by Dr. DenBoer and his team, the SMART Brain Aging program is geared towards adults with early stages of dementia. The cognitive program is aimed to benefit patients and their loved ones greatly.
SMART Brain Aging offers an in-person program called the SMART Memory Program. The treatment is performed in assisted living homes and there are already several places using the program across the Valley. Also available is the Smart Brain U, which is an online and interactive training tool that can be used in the comfort of your own home. It is designed for people 50-years and older to help protect from cognitive decline and reduce the onset and impact of dementia.
I am so honored and proud to be working with Dr. DenBoer and his team in their efforts to prevent more people from suffering from the devastating consequences of dementia. Stay tuned for more blogs about this life-changing program as I learn more about it and as the program continues to grow!
For more information, please check out www.smartbrainaging.com or send an email to info@smartbrainaging.com.
Feature image courtesy of cops.usdoj.gov.