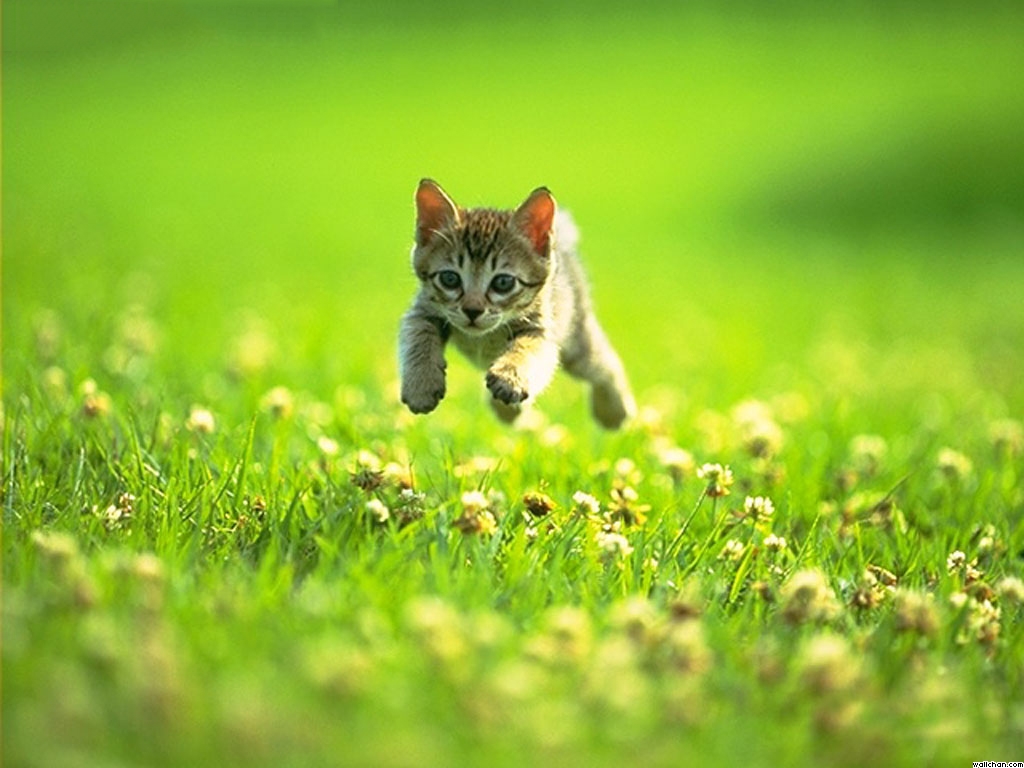 It just so happens that I am not a runner. I have never enjoyed running and I have never ever thought about participating in a 5k or anything like that at all.
But you know what they say, never say never…
I am excited to announce that I am actually training to run a 5k in June. So, what changed my mind? Cats.
Yes, cats! I volunteer at a local cat rescue called Fearless Kitty Rescue. My cat, Lt. Dan, actually came from the rescue. Fearless Kitty decided to host their very first 5k in June and instead of just helping promote the event, I have decided to actually run the 5k.
I am the Director of Media Relations for the Fearless Kitty 5k, so I am working on not only writing press releases and articles about the event, but also trying to promote the event to all media outlets. But I started to think about it and I wanted to set a little (well, actually pretty big) goal for myself. I want to actually participate and run the entire Fearless Kitty 5k.
Since it is only March and the 5k isn't until June 5th, I thought it would be a great time to start training. Remember, I am not a runner. I do not run, at all. I do Bikram Yoga, but that is the only form of activity I do, so I knew this would be a challenge.
The only problem was, I had no idea where to even start. How in the world do you train for a 5k? After doing some Googling and research, I was thrilled when I came across this program called Couch to 5k. I mean, just by the name I knew it would be the purrfect (I had to) program to get me ready for the 5k.
It only takes 3 days a week and about 30 minutes a day. Not only is this a great way to get ready for the 5k, it is a great way to get back in shape and get healthy, plus I think it will be a terrific compliment to my Bikram Yoga.
I just started my 2nd week of training and I have actually enjoyed it. The first week consisted of a pretty easy 25 minutes on the treadmill three times a week. I started with a 5-minute brisk walk and then for the next 20 minutes I would alternate jogging and walking. I would run for one minute and then walk for 90 seconds. It really wasn't as bad as I thought.
Today was my first day of the 2nd week of training and it is another 25 minutes starting with a brisk 5-minute warm-up and then jogging for 90 seconds and then walking for 2 minutes for a total of 20 minutes.
I happen to feel really good about this and I am so excited to share my journey with the world. Because if I can train to run a 5k and actually do it, then honestly, ANYONE CAN!
Also, stay tuned for more information about the Fearless Kitty 5k. In the mean time, check out the website and feel free to tell others about the event or even register yourself!