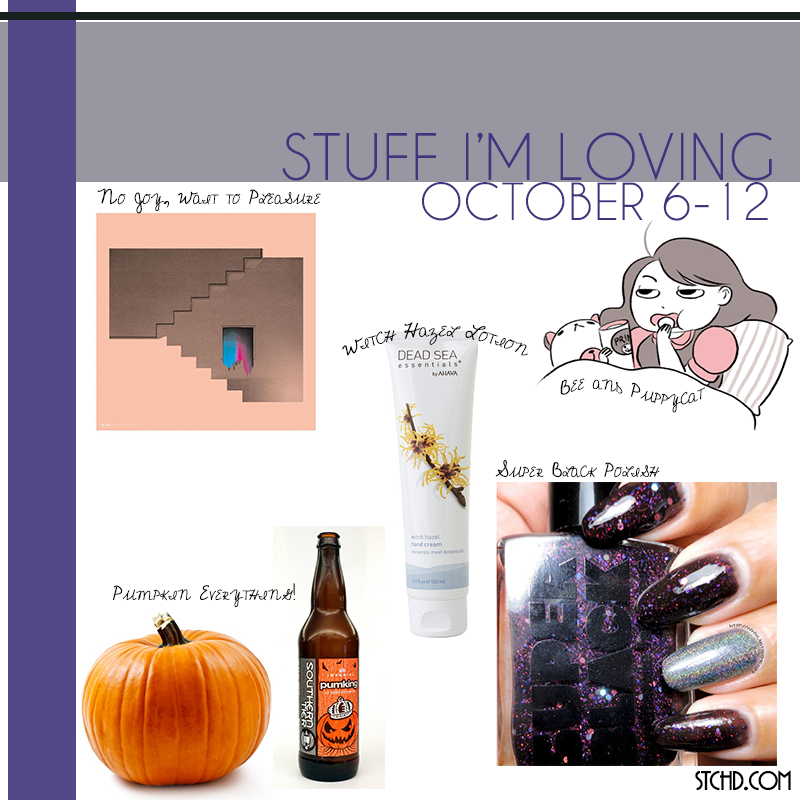 Ahava Witch Hazel Hand Cream 
Witch hazel (which I often use as a toner) does not smell nearly as good as this stuff. This natural hand cream boasts no parabens or pthalate in it, so you won't feel like you're slathering on scented uranium. Warning: the smell is addicting, and people may think you are a crazy person.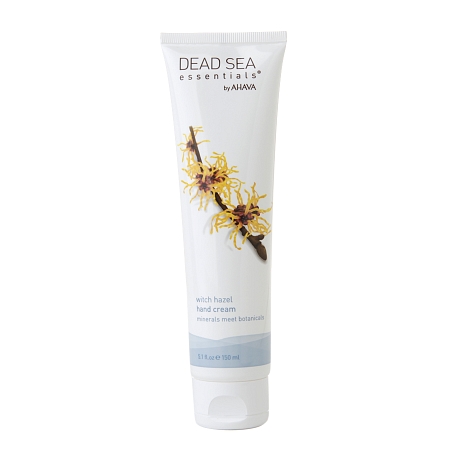 No Joy's Wait to Pleasure
While I wasn't immediately hooked on No Joy the first time I heard them, Wait to Pleasure definitely changed my mind. 'Hare Tarot Lies', track two, features female vocals and a dream pop vibe but with some HEAVY guitars intermittently throughout the song–so good. If you're into shoegaze, you'll probably dig this album, especially fans of Blouse, True Widow, Bleached, Slowdive, and My Bloody Valentine.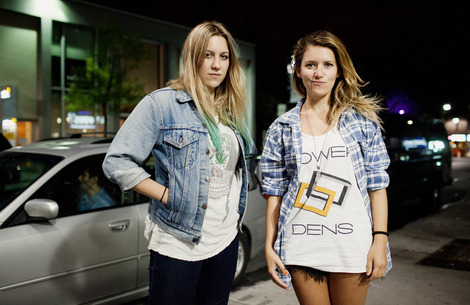 Bee and Puppycat
Ever have a moment where you feel like share the life of a cartoon character (sort of)? Bee and Puppycat is a YouTube miniseries that is created by Natasha Allegri, a character designer and artist for Adventure Time. Bee the human girl is an awkwardly hilarious person who was probably modeled after my life, while Puppycat is her mystical sidekick. The miniseries is presented by Cartoon Hangover, whose audience seems to be a bit older than Adventure Time's. Isn't it weird to think that AT is a kids show? I know my parents sometimes watch it, and I know that the 8 year old I used to babysit watched it, I guess we really can get along, as long as it involves swords and Lumpy Space Princess. Anyway, Here is the first five minute episode of Bee and Puppycat:
Super Black Nail Polish
I've been an avid reader of Natalie Dee, Toothpaste for Dinner, and Married to the Sea for years now. If you're not familiar, her and her husband make comics and post them online:
Anyway, so Natalie started her own line of nail polish, because she's my hero. With colors called HBIC, the bends, blitz, and drunk dial–I finally feel like I got nail polish that can accentuate my personality (or lack thereof). If you like glittery polish you need to check her site out, because these colors are fresh! Plus, you're not putting anymore dollars into the pants of all those makeup stores, since these are HAND MADE. Just look how good WHIP looks:
PUMPKIN EVERYTHING!
It's that time of the year where it doesn't feel like fall (I live in the desert) but everything tastes like it–I think. Anyway, pumpkins are invading your local coffee shop and it's pretty fantastic. I thought I was going to have a nervous breakdown at Trader Joe's when I saw their pumpkin treats display. Did I mention that Pumpking is the best pumpkin beer ever? Unfortunately, it's pretty much an East Coast phenomenon at this point, so us people in the hot cities either have to high tail it to the Atlantic or sulk about it, even though we have In n' Out Burger.
I just found this recipe for Sparkling Pumpkin Cider Beertail! What is that?! I don't know, but it sounds delicious!
I would also like to do a shutout to this lady on the New York Subway, featured by Gawker who did not even care at all today: