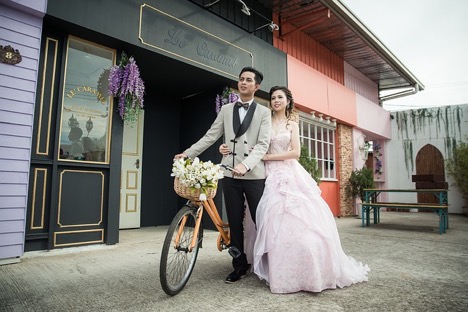 New ideas for weddings seem to pop up every year. Many of today's hottest trends are thought up and created by wedding vendors, floral designers, and wedding planners. So if you plan to organize your wedding on your own, you could potentially miss out on information about valuable current trends happening today.
If you're just starting out with the planning, it may be that your focus is elsewhere; for example, many brides first take care of some beauty enhancements early on to recover on time (we are hinting at plastic surgery, and if you're curious, you can find more info regarding it); it's possible that you may not have noticed some of the up-and-coming trends as well.
Please lay your fears to rest because we've paid close attention to everything happening in the wedding industry. We know and love some astonishing trends currently springing forth in 2018. We'd like to share this vital information with you today, so pay attention and pick up a tip or two for your upcoming nuptials.
Formality Is Back in Style
Over the past few years, formal weddings haven't really been all the rage. In fact, many happy couples decided to make their wedding as informal as possible. But this trend is suddenly shifting again and formal weddings are being planned for the upcoming wedding season in 2018, according to a number of well-respected wedding planners.
In fact, many wedding planners are truly expecting a resurgence in elegant weddings. While there is still going to be a hint of sparkle, the trends also show that there will be classic tuxedos and cleaner florals as well. The new formal really isn't stuffy, but more whimsical in nature. So it's a nice combination of elegant with a touch of the informal.
Although formality dictates strong rules for the bride-to-be, and thus the color white for the gown, there are some exceptions among brides who will still like to splash some creativity all over their dream weddings. That has caused an expenditure of the color palette for wedding dresses. One of the more popular once is blushing pink. (Source: http://www.azazie.com/all/wedding-dresses/colors/blushing-pink )
Hanging Flowers Are Very Popular at the Moment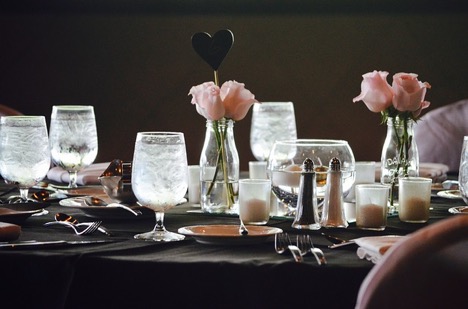 As trends change, it's often difficult to keep up with the hot new designs. This is especially true when it comes to floral arrangements. In fact, you may not know this, but hanging flowers are currently back in fashion at this time, and it's a trend that many are happy to see resurface.
Why is this trend currently popular? Well, many couples want to keep the guest tables clean and clear at the moment. So instead of putting a large flower arrangement in the center of every table – which obviously takes up a lot of room – they are hanging their flower arrangements above the tables and using small, understated centerpieces instead.
Wedding guests will certainly appreciate this trend because the tables at wedding receptions are often cluttered with plates, silverware, water glasses, wine glasses, champagne glasses, and a wide range of other things. So leaving your guests more space by choosing small centerpieces and hanging flowers is a nice gift to them. Plus, you can do this without making the wedding reception suffer due to lack of flowers, because they are still there, just not on the tables.
Couples Are Entertaining Guests in Fresh & Unique Ways
The latest 2018 wedding trend revolves around creating an exciting and unique experience for the guests. Couples are beginning to make their wedding more interactive to keep their guests properly entertained. They are adding photo booths, creative food ideas, live music, and much more.
So many people are becoming tired of traditional wedding receptions and they want more. That's why soon to be married couples are taking things a step further, eliminating the usual props, and adding exciting interactive options like a roll your own sushi bar, creative desserts, photo booths, and other imaginative ideas that really have a way of keeping guests entertained and happy to be in attendance.
Conclusion
Whether you're hosting a tropical beach wedding or a more formal, traditional wedding, it's going to take a lot of time and effort to plan it in advance. You'll want to incorporate the hottest wedding trends in 2018, so use the suggestions we've shared today to make your big day a memorable experience that nobody ever forgets.