Many of us have a piece of jewelry that we hold dear to our heart. One of the most meaningful pieces of jewelry is the charm bracelet. It is the perfect piece to show off your personality while also keeping special memories close.
There are a number of different charm bracelet styles to choose from, so you will always be able to find one that suits your style. On top of that, there are even more types of charms to choose from, which makes it easy to personalize and customize with your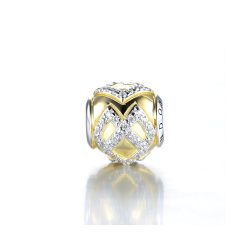 favorite things! You can have all of your favorite things in one piece of jewelry. Your very own unique charm bracelet can include charms representing your favorite hobbies, animals, memories and more!
Kigu of London happens to have the most elegant options. Their very special collection of charm bracelets and charms come in gorgeous designs, different shapes and the option to make your bracelet either more personalized or more classic. These charm bracelets are ideal either to design yourself or to create as a gift for that special someone. The high quality bracelets and charms are beautiful and affordable.
One of the most special things about a charm bracelet is the memories they create and share. You can add a special charm to celebrate an achievement or even grab a charm from your vacation destination. Each charm represents something about you and it is a great piece of jewelry to cherish along with all of the memories it brings. On top of the charms that you might collect over the years, you will also receive special charms as presents. Sometimes these even hold more meaning.
You will never regret collecting memories on a charm bracelet, as it is an item that will last you a life time!