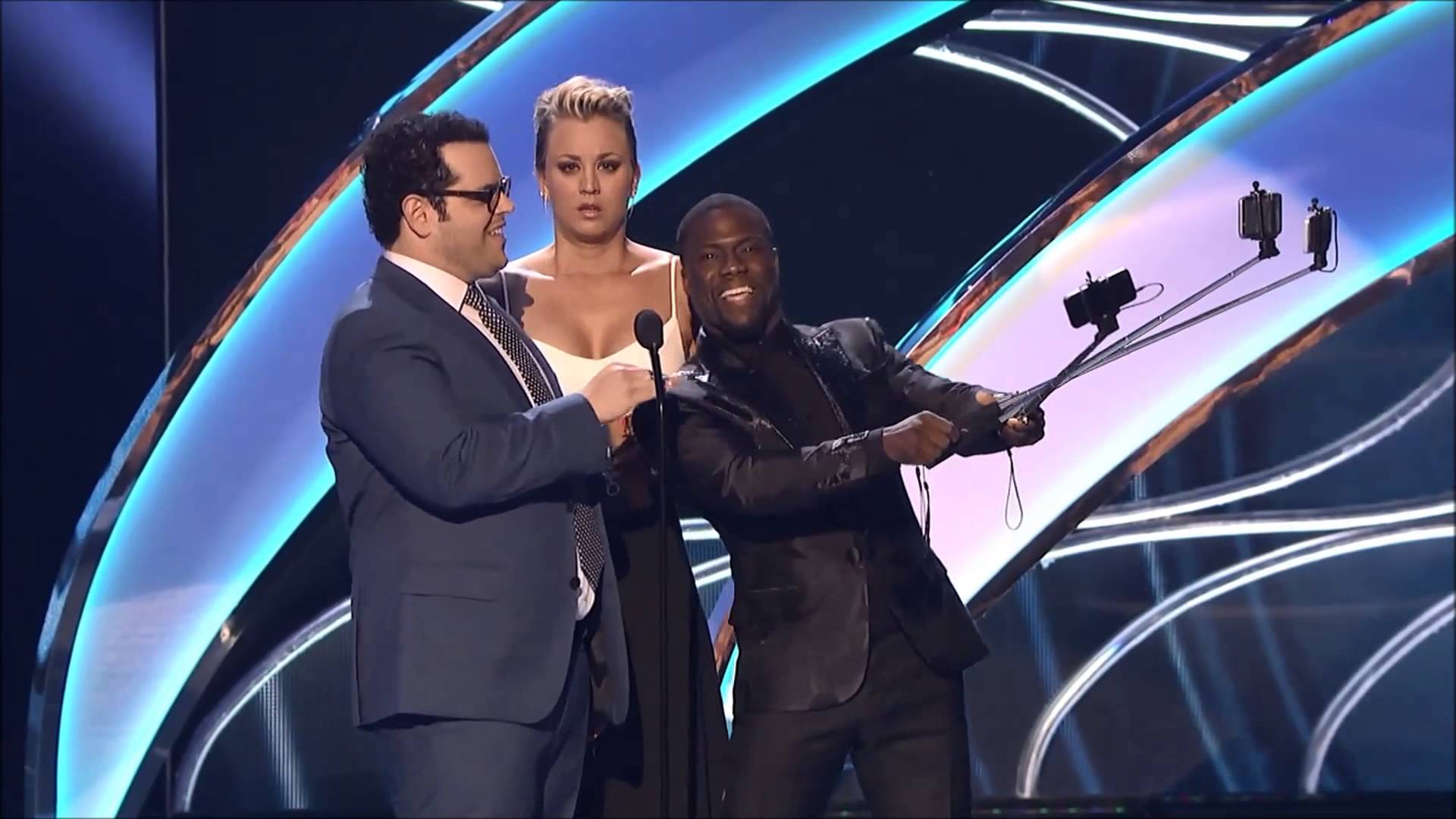 Selfies are all over the place. If you have taken a selfie, you know just how difficult it can be. Sometimes your arm isn't long enough or you can't get the full background in. But don't you worry, that is what a selfie stick is for. Even celebrities are using them and they aren't afraid to show it.
So what exactly is a selfie stick? Well it s stick you can attach your phone or camera to so you can take better selfies. The stick can reach longer than your arm and can capture a lot of the background in your photo. I have heard they are all over amusement parks. But they are also a hot trend among celebrities.
Tom Hanks brought a selfie stick to David Letterman and captured a pretty cool photo with Letterman. Leonardo Dicaprio has also been spotted using the selfie stick. Even P. Diddy doesn't leave home without it. He has been seeing using his selfie stick around the world. Barack Obama was also caught using the selfie stick. But one of the best celeb moments was when Kevin Hart brought his selfie stick to the People's Choice Awards. He grabbed a lot of awesome, star-studded moments on his camera!
The selfie stick was actually named one of Time Magazine's best 25 inventions of 2014. But some places and events ban the selfie stick. San Diego's Comic Con recently announced that selfie sticks will be banned this year. I do admit the device is pretty cool. But I always thought a selfie was a photo of yourself that you took? I see a lot of people using the selfie stick to take a photo of themselves with other people. So is it really a selfie stick? Or is it just a stick that holds a camera to help take easier photos with you in them? Either way, it will give you the perfect selfie for that selfie frame!