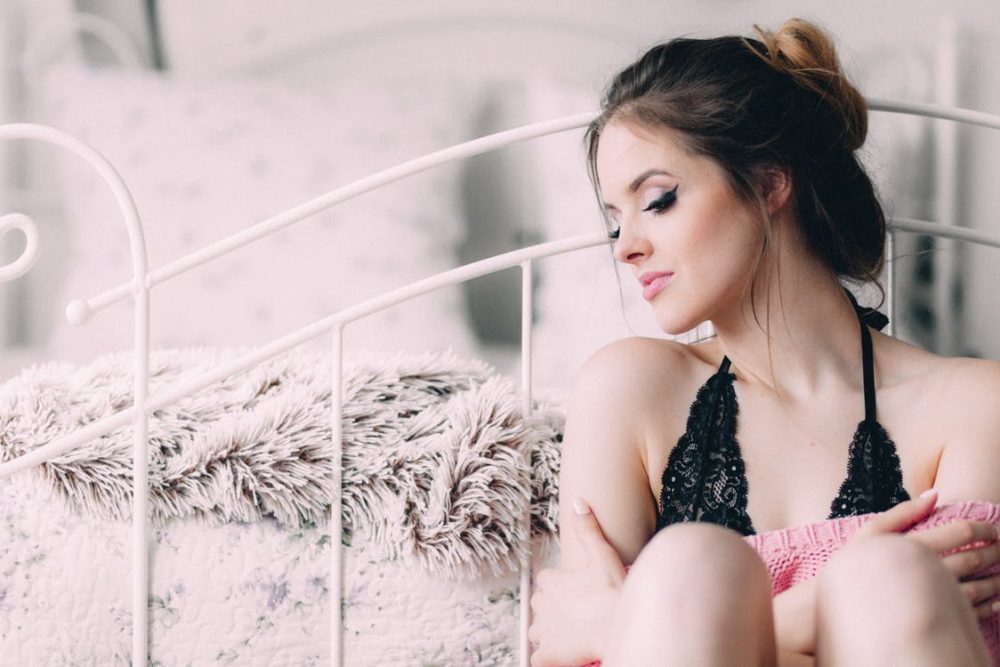 The right choice of lingerie can make you look elegant and classy. The right choice of lingerie can also enhance your sex appeal and make you more confident. Style is the way you carry yourself. You can flaunt your inner-wear with your dress and look oh so stylish. Fashion trends do change with time, but the way you style your lingerie says a lot about your personality. Here are 5 basic style tips on how to dress classy with lingerie, read on.
Black molded bra with a sheer black blouse
If you are bold enough to use a sheer top with your bra then it can get you many compliments. You can style your look by wearing a black molded bra and a sheer transparent black top. Team it up with your pair of garter skirt or a denim jean. This look can make you look classy and sexy. Pink color can also look chic; a pink molded bra with a sheer pink blouse can enhance your sex appeal. Choose a look that suits you to step out in style. Flaunt your body and look great.
Wear your chemise as a dress
Chemise can be worn as your party dress. Yes, you heard that right. You can style your look with a chemise and look amazing. Long chemises are perfect for cool winter days and short length chemise is perfect for summertime. A chemise is available in so many fabrics and colors today that you would definitely be spoilt for choice. Chemise can make you look classy, sexy and fashionable. And, there is a chemise size available for every body type. Go ahead and choose your style.
Bustier with jeans
Bustier bras look great when teamed up with the pair of denim. Bustier bras are perfect for every body shape. The black bustier bra can be teamed up with a pair of blue denim. You can also wear a coat or a jacket on this to style your look.
Camisoles with skirts
Most women choose to wear camisoles as tops. Styling a camisole with a skirt or jeans can make you look great. You can choose a camisole that perfectly fits you. A camisole when teamed up with a skirt can make you look chic. There are so many colors to choose from camisoles, take your pick to wear it as outerwear. Styling your look with camisole is simple and it can make you look different.
Bralette with shorts
You can simply team up a sexy bralette with your shorts for a perfect summer look. Bralettes with shorts not only look chic but also uber cool. Bralettes are available in so many designs and styles. Team up a lace bralette with denim short or a sheer bralette with cotton shorts. You will look perfect in any style.
Wearing your inner-wear as outerwear can make all the difference in your look. Sheer blouses look perfect with your sexy bras. You have so many options to dress classy with lingerie, choose your own style.
Author Bio:
Susan Harris is a creative writer by profession and hobby, currently working as a freelance writer. She aspires to help her readers achieve their best style by sharing personal tips learned through both years of experience and thorough research.