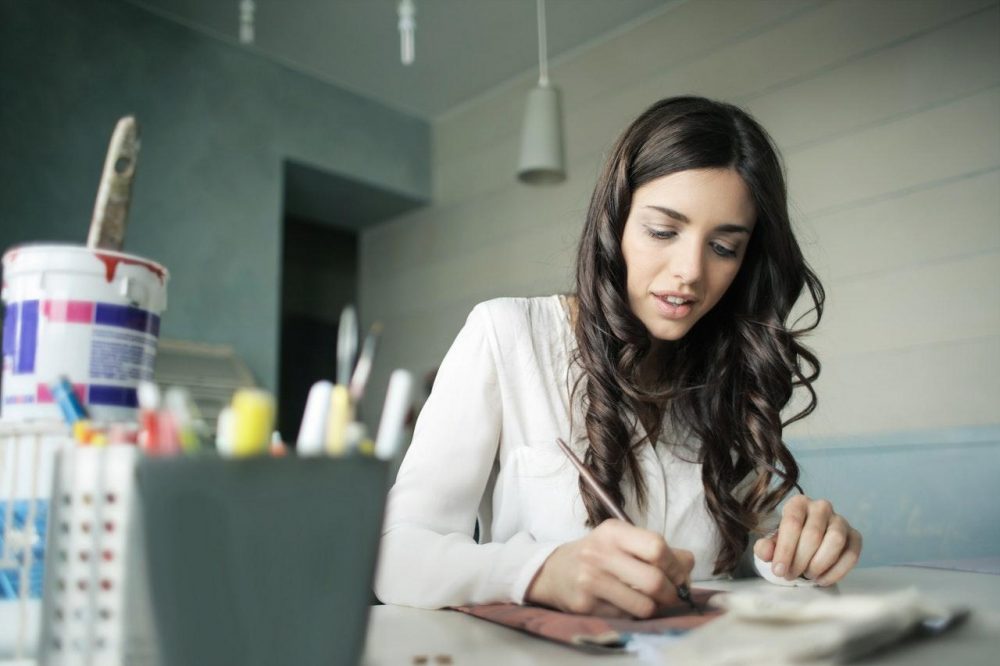 You Need More Than A Word Processor to Be a Freelance Writer — Learn About Mail Merge, the Best Editing Tools, and more.
Many writers grow up hearing that they need to get a "real" job because writing won't pay their bills, but today that simply isn't true. Strong writers are in high demand, and there are countless opportunities for writers to make a living as a freelance writer or to turn writing into a lucrative side hustle. Whether you've been writing for years or are just getting started, it helps to have the right tools in your toolkit. You should also consider looking into Google adwords!

Kickstart your freelance writing career or take your freelancing to the next level when you use the best tools out there. In this article, we're going over our picks for:
Best Writing Application
Best Mail Merge Software for Writers
Best Editing Tool for Writers
Best To-Do List for Writers
Best Calendar for Writers
1. Best Writing Application: Ulysses
Most writers have strong opinions about the features they want from a writing application: distraction-free writing, storyboarding or outlining tools, word count trackers, the list goes on. One reason that we love Ulysses for freelance writers is that it integrates with popular external publishing platforms like Medium, Ghost, and WordPress, which makes publishing your work a seamless process.

Winner of the 2016 Apple Design Award, Ulysses can be purchased in the Mac App Store for $4.99/month or $39.99 billed annually. Ulyssess also offers a special discount for student writers.

Gmass makes it easy to reach out to all of your contacts without spending lots of time writing out individual emails. Image courtesy of Wiki How.
2. Best Mail Merge Software for Writers: Gmass
Freelancing means constant communication. Not only do you need to stay in touch with the people in your network, you also need to constantly seek out new opportunities. To make the process easier, tech savvy freelance writers take advantage of tools like mail merge software. Mail merge software allows you maintain a spreadsheet of contacts and effortless send emails to your whole list.

Grammarly catches and explains grammar and spelling mistakes in your emails, documents, and more. Image courtesy of Grammarly.
3. Best Editing Tool for Writers: Grammarly
Spelling and grammar mistakes happen to the best of us. No matter how long you've been writing, it helps to have another set of eyes on your writing before it goes live. If you don't have the funds to hire a professional editor or a dedicated friend with enough time to skim all of your work, an online editing tool like Grammarly is an excellent solution.

The best part about Grammarly? You can download the tool and start improving your writing today. For free.

Trello allows you to organize your tasks in visual cards and boards with links, images, notes, and other helpful information. Image courtesy of Trello.
4. Best To-Do List for Writers: Trello
Trello is a powerful tool for managing any kind of project, but in particular it's a great option as a robust to-do list for writers. Trello is extremely visual, which appeals to writers who may organize ideas and notes using the sticky note or flash card method.

Trello is also affordable. Writers can opt to use the free version of the app, or if they find that they need more features, they can pick up the paid version for $9.99 per month.

24me makes it possible for you to manage your entire schedule from a beautiful application on any device. Image courtesy of Lifehack.
5. Best Calendar for Writers: 24me
One of the greatest perks of being a freelance writer is that you have the flexibility to build your own schedule. However this can also work against you if you don't keep your schedule organized. Stay on top of important meetings, calls, and deadlines with a calendar app that has all of the features writers need.

24me is available on iOS and Android to make keeping your schedule organized a breeze on any device.
Freelance writing is a breeze when you use the right tools.

Freelance writing is a great opportunity for many people. With these tools in your toolkit, you're sure to be a freelance writing success story!