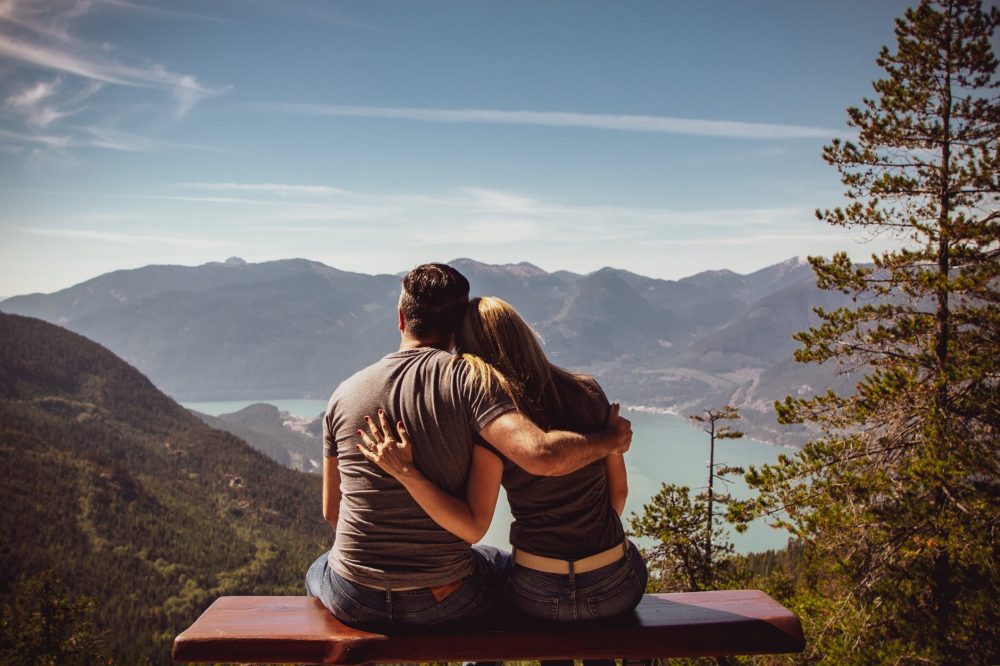 So, you're at that age where you're watching all of your friends and acquaintances throw big, lavish weddings with 4500 of their closest friends. You're not really ready to get on the marriage train right now (or ever, honestly), and besides – do you know how many things that wedding money could pay for? Let's take a look at 7 better things to pay for than a wedding.
The first and most obvious option is something just as permanent as marriage, but that increases in value over time: a house. A lot of Millennials decry not having the necessary funds to purchase a home, so if you've got a chunk of money burning a hole in your pocket, then perhaps putting down a down payment is a savvy move to make.
Even if you are not putting down roots just yet, a house or apartment is something that you will have long-term, that can increase in value so you can sell for a profit, or that you can rent out in the meantime. Of course, you might also just want to live there, because why pay rent somewhere else, when you can spend the same money on a mortgage?
How many of us have had the opportunity to really see everything we wanted to in our youth? Not that many, probably. So, why not take this opportunity to pay for an incredible adventure around the world, like you've always dreamed of? Travel is easier than ever before, and why wait until you retire to jet off to your dream destination?
No matter where you want to go, you can afford to take some time off (maybe even a sabbatical) and spend a few months seeing all the incredible things the world has to offer. Whether that's riding elephants in India, seeing the golden beaches of Mallorca, or reaching places few people ever do, like Antarctica, this is, maybe, your only chance to experience these things in a carefree manner, before children, debt, and old age bring you down. Enjoy your freedom and travel while you've got that pep in your step.
Another boring one, but you'll be thankful later – you may not be thinking about savings at this age, because let's face it, your 20s and 30s are the time to spend your money, not put it away for retirement. But actually, who says you can't? You are allowed to have different priorities than your peers. So what if everyone else is planning elaborate weddings? Your dream may be to retire at 45, and you are putting all your efforts towards that goal.
That means saving aggressively and potentially, sacrificing some other expensive life experiences that you may not be in love with, including weddings, honeymoons, and children. This is the time to work as hard as you can, while you are fit and able, so squirrelling your money away for rainy (or even sunny!) days makes perfect sense. It's all about what your goals are and where you see yourself in 10, 20, or even 50 years. Wedding pictures are wonderful, but so is your future retirement cruise.
If you've got a skill you can market, or just a brilliant idea that you think has merit, perhaps now is the best time to take the leap and see if you can monetize it. Start-ups, remote businesses work-from-home businesses and online businesses are popping up everywhere, and many of them enjoy a lot of success, particularly with the Millennial sector.
But you need capital to get started, and if you're sitting on a nice little nest egg, maybe you can put it to work. Who knows, maybe you're the next big hit, and all you needed was some funding and a little push to seize the opportunity. You won't miss the wedding experience when you're swimming in cash from your online business venture.
In a way, every big expense you make is an "investment" of sorts – even weddings are an "investment" in your memories, personal fulfillment, happiness, etc. And that's great! But we're talking about literal financial investments, here. And if you've got some money to spend, you may even see a big return in a few years.
This may be a good time for you to start and diversify an investment portfolio. The younger you are, the more risks you can take, and the more diverse your portfolio can be. Yes, you'll still invest in property and stock, but you can also reach into cryptocurrency and whatever else is the big thing promising to make the big bucks at the time you decide to invest.
Moreover, if you would like to learn more about the benefits of trading cryptocurrencies then researching some of the different trading platforms out there like Capital on the Kryptoszene website can help you to determine whether trading might be right for you. Correspondingly, why not take a look at this useful article that explains why you might want to think twice before you delete your Capital account (capital.com konto löschen).
Your money is best spent when it's actively working to make you more money, so if you've got a decent amount you've decided you can part with, you can certainly find places that will take your dollars and multiply them. You'll thank your younger self later.
Pay Off Your Student Loans
A lot of young people nowadays are in financial trouble (or just in a very different place than their parents were at their age) because of exorbitant amounts of student loans. It's certainly a burden on your shoulders, and one that only keeps increasing, thanks to the ever-growing interest. It's not a great place to be in. So, if you can afford it, why not take the money you'd normally spend on a wedding and use it to pay off your student loans, instead? Or at least, you can make a serious dent in them.
It's not going to be an ideal solution for everybody, or something everyone will want to do; after all, we need "fun" money, as well. But it's certainly an option, if you're not going to spend a relatively large amount that was set aside for a different life event. And who says you can't celebrate paying off student loans? Most people would say that getting rid of tens of thousands of dollars in debt is certainly a reason to party.
But perhaps you don't have any student loans, or you never went to university in the first place. If higher education is something you'd like to pursue, or if you'd like to go back to school for a master's degree, a second degree, or just a professional qualification of any kind, why not? Education is way more expensive than it should be; we all know that. But if there's ever been something worth "investing" in, it's you and your future.
Especially if you're past the age where people are normally off to college, you may feel like you've passed that window, but that's exactly why you should consider doing this. It's a sum of money that you would be spending on you and on your self-improvement. Very few of us have the luxury of getting as much education as we'd like, so if you've always wanted to study something in particular, or you're looking to make a career change that requires a different qualification, this is the time to get it.
As you can see, even if all your friends are throwing weddings and you're not quite there yet (and may never be), that doesn't mean you need to succumb to the pressure. Weddings are incredible, but they are also expensive for one day in your life. And with so many expenses in this phase of your life, there are just a lot of other things you could be spending your money on that are just as fulfilling, whether that's buying a house, investing, traveling, or furthering your education.