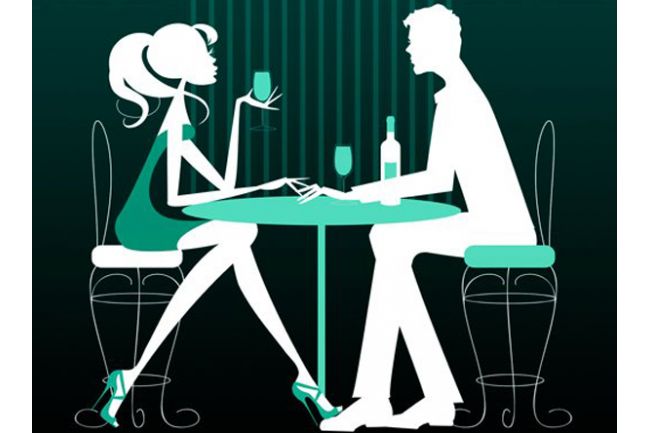 A friend of mine talked me into something I never thought I would do. Speed dating. It was just as terrible as it sounds. Of course, all I expected was a scene straight out of the 40-Year-Old Virgin.
In a way, I wish it were more like the movie. This had to be one of the most boring and poorly ran events I have been to in a long time. Needless to say, I was not impressed at all.
The event was held at a decent restaurant in downtown Scottsdale. I had saw on the website that the tickets for the guys were sold out, so I expected a pretty good turn out. I was told we were going to talk to each guy for 6 minutes. I thought 6 minutes would feel like forever. And it did.
I only met with about 9 guys. I guess there were supposed to be 10, but one didn't show up. I spent around 30 dollars for this event and expected more of a selection to be there. All of them were very nice, but they didn't have a lot to offer and none of them were my type.
I didn't really find any of the guys attractive and I got the vibe that a couple of them may be playing for a different team. My friend said the same thing. I have to admit, the majority of them were nerds. But they were not charming nerds. One even got rather defensive when I didn't exactly know the definition of a zombie. Talking to this guy was one of the longest 6 minutes of my life. None of the other conversations went much better, lets just say there was a lot of awkward silence.
The way it works is I talked with each guy for 6 minutes and then wrote down their name and circled if I would like to talk to them further or not interested. I felt bad not picking anyone, so I picked one guy that was the most decent out of all of them. Then, 24 hours or so later, I received an email with a list of people who picked me along with their email address to contact them. Four guys had picked me; none of them were the one I picked. However, I wasn't too upset since I wasn't even interested.
I do not plan on contacting these guys, but hope they all eventually find so true. I also never plan on doing a speed dating event again and do not recommend it to anyone.
I guess it is time to try Tinder?