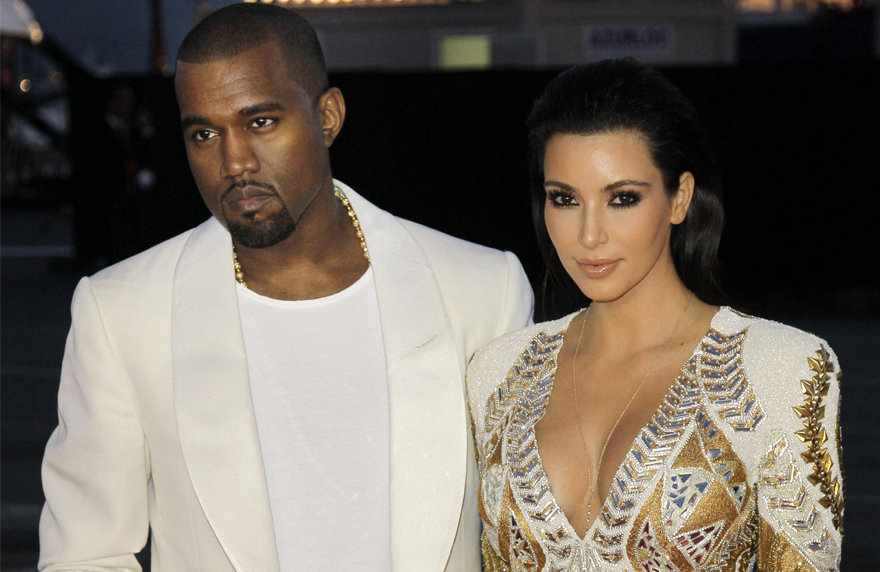 Can Kimye get any more annoying? Clearly the answer is yes. Anytime a Kardashian or one of their significant others celebrates their birthday, you know they are going to go big.
Kayne recently turned 38 and what could Kim possibly get the guy who appears to have everything? His first present? She built him a private basketball court in their backyard. But that wasn't even the most extreme of his gifts. The big present? She rented out the Staples Center so her hubby could play basketball on a professional court with his crew.
The rapper and his buddies, including Justin Bieber and Tyga, played an NBA-style game at the Staples Center. According to reports from Yahoo, they even had real referees and the Lakers cheerleaders were there to cheer them. John Salley was the announcer while NBA star James Harden and rapper Chainz were the coaches. Even John Legend was there to sing the National Anthem. It was a full on mock basketball game.
During the bash, basketball legends Kobe Bryant, Shaq and Magic Johnson made special videos for the birthday boy that were shown on the jumbotron. I have to admit, this was a pretty cool gift to give. If I could afford it, it would definitely be a gift I would consider to give to the man that has it all.
So how much did the star studded bash cost? It is reported that the total was around $110,000. That is just insane! But it would for sure leave lasting memories. You could say Kanye has an unforgettable birthday. He better find a way to top this for Kim's birthday!