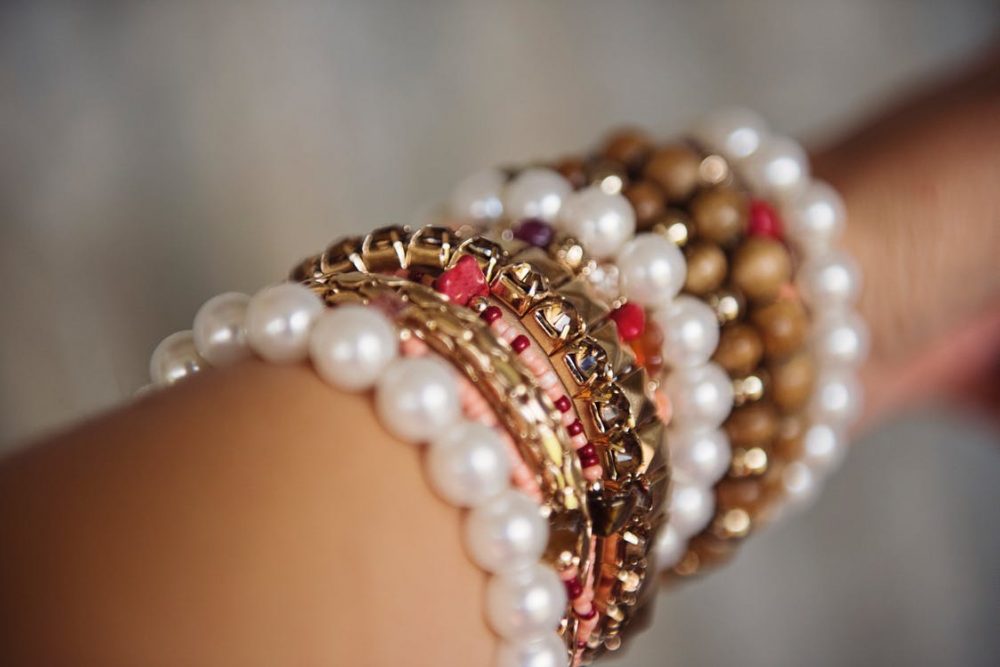 Jewellery is an essential component to looking good, and most women have a lot of items in their jewellery box that rarely get to see the light of day. It might be a pair of hippy earrings you were given, or a silver bracelet you hardly wear, whatever the jewellery, it can be successfully merged to suit the desired look. If you are new to the concept of mix and match with jewellery here is a basic guide to incorporating different styles of jewellery for that special occasion.
Pick a focal point. Select one jewellery item – a silver bracelet or necklace – and accessorise around that. Chunky silver goes well with thin silver stands and you can make good use of different metals and finishes to give your outfit some added colour and depth. If you would like to view some chic designs, there are online stores you can check that offer a stunning range of silver bracelets for women as well as necklaces at very affordable prices. You might want to highlight your ears, neck or wrists, then accessorise around the main focal point.
Layer your jewellery. This is made for mix and match, with layering based on size and thickness. Blending a chunky bracelet with a few thin silver items is a classic example of how to blend thick and thin. Charm bracelets can also be merged with other designs, with silver and gold mixing. You can add a touch of elegance to any outfit. Layering necklaces offers unlimited options, with a mixture of thick and thin strands to add some depth.
Mixing colours and metals. There was a time when gold would only go with gold, yet the trends are showing that mixing gold, silver and platinum is the in thing to do. Yellows and silvers, mingled with jade or ruby make for an ideal combination. There's nothing wrong with experimenting in front of a full-length mirror and you might be surprised at what actually can work.
Look for timeless items. Certain jewellery items literally go with any look, sterling silver being just one example, and mixing shiny and matte finishes definitely adds some texture to any outfit. There are online designer jewellers who offer stunning items, all at very affordable prices, and buying a designer brand ensures quality, giving you many years of use.
Don't overdo things. Mixing and matching, like most things, can be taken a little bit too far, so avoid anything that looks too loud for the outfit. There are many areas of the body that we can adorn, yet using all is not a requirement for great accessorising.
The Internet is a great source of information. With many websites offering advice on mixing and matching jewellery, you can soon become proficient. There are many online jewellers that make sourcing the right items easy, and with a secure online payment, your new jewellery is despatched to your home address.
Of course, the most important thing of all is that you feel good with any given look, and if in any doubt, ask a good friend for an honest opinion.