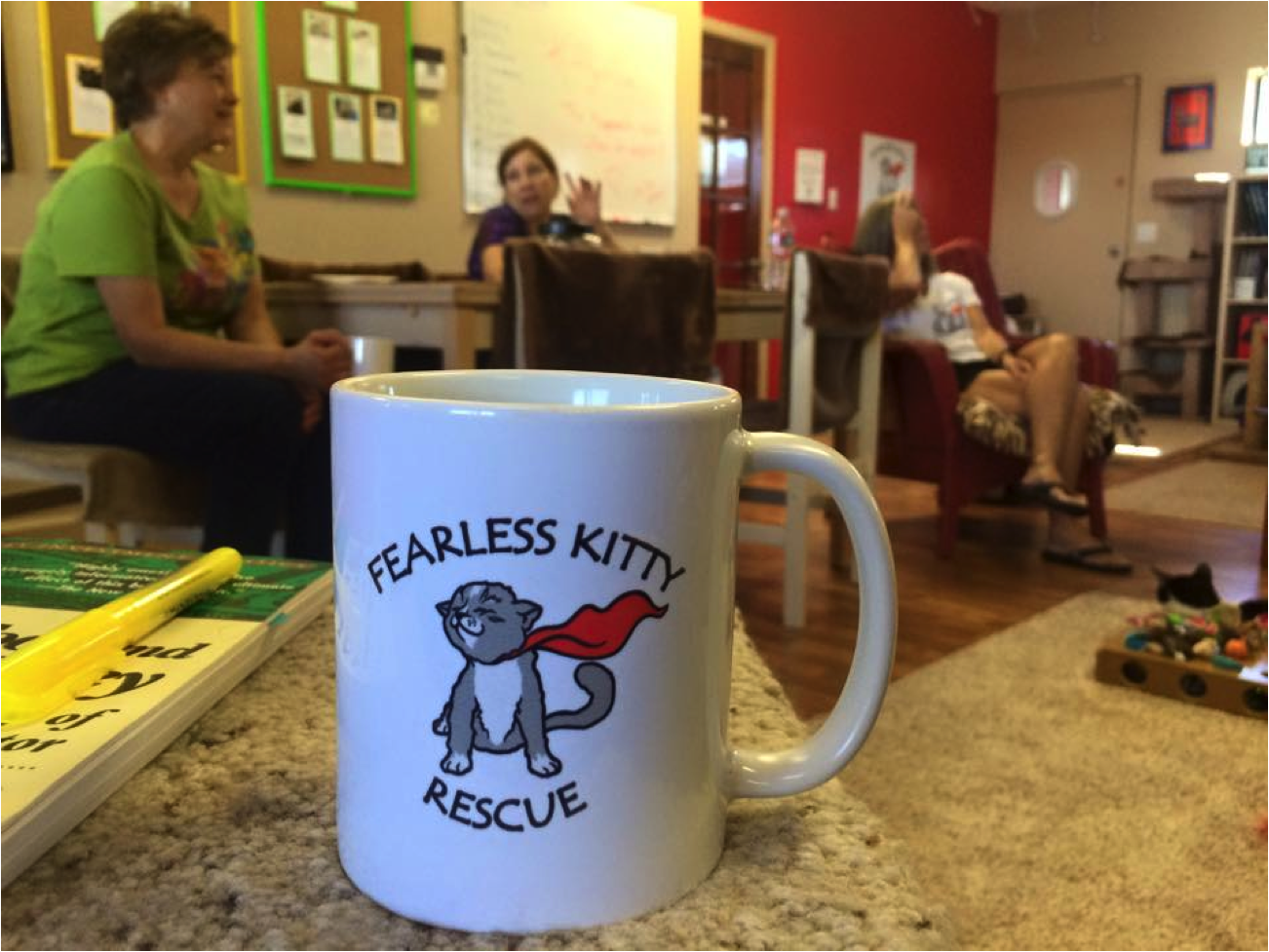 Who wouldn't want to enjoy some delicious coffee and sweet treats all while helping cats find homes? A cat rescue in Fountain Hills is hosting the last day of their special Cats and Coffee fundraiser on Sunday and so far the event has been a huge success.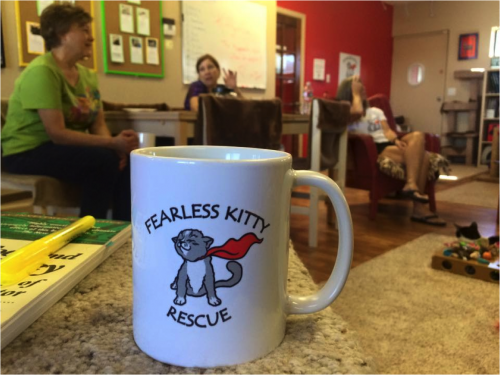 Every Sunday for the month of September, guests were invited to enjoy coffee and desserts at the Fearless Kitty Rescue headquarters, known as Kittyville. The rescue wanted to put on a fun event to help raise money and get their adorable cats exposure.
The rescue has been helping cats find their forever homes since 2012 and they are always hosting some spectacular events. From the Wet Your Whiskers wine tastings to garage sales to the new Cats and Coffee fundraiser, all of the rescue's efforts have found homes for hundreds of cats in the last few years.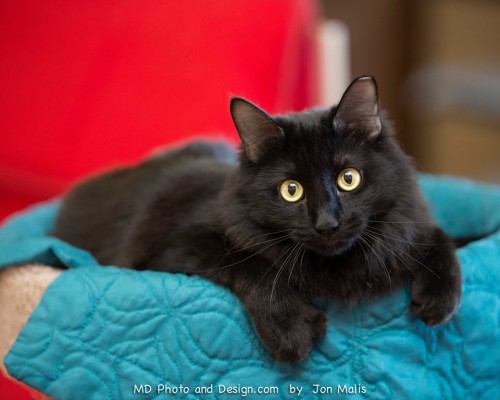 The Cats and Coffee event has been a huge success and gives visitors the chance to socialize and interact with the cats and see what Fearless Kitty Rescue is all about. There are two different times for the event, one at 12:30pm and the other at 2pm. Only 10 tickets are sold for each time slot, so it is best to get your tickets sooner rather than later.
While visitors get a tour of the facility (yes, they even get to play with kitties) they can also enjoy a wide variety of coffee, teas and desserts. The rescue offers all sorts of coffees including decaf, pumpkin flavor, a handful of K cup flavors and even espresso. Infusion Coffee and Tea in Tempe were kind enough to donate iced tea and iced coffee. Treats include brownies, cupcakes, cookies and candy.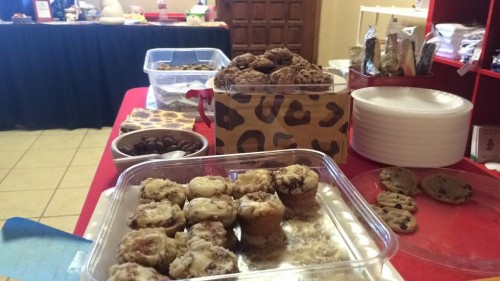 Visitors can also shop around the boutique that is full of great items, some even handmade. The boutique includes jewelry, ceramics, pottery, purses, scarves, quilts, cat toys and so much more. Plus, some amazing Fearless Kitty Rescue shirts, mugs and more!
Remember, all proceeds from the boutique and all of the events go to Fearless Kitty Rescue so they can continue to save lives and find cats their forever home. Tickets cost $20 and include all of the coffee and tea you can drink and all of the treats you can eat. Make sure to get your tickets for the last Cats and Coffee event held on Sunday, September 27th at http://www.fearlesskittyrescue.org/catcafe.
All photos courtesy of FKR's Facebook page.