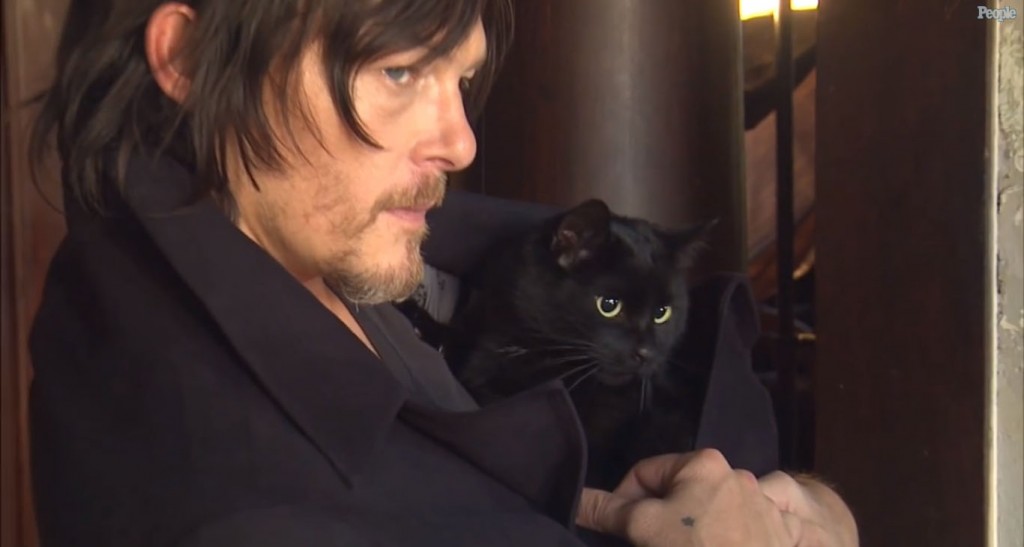 I have a huge love for animals and think that all pets should be treated like family. I think it is great to see celebrities share the same love for animals like I do. I adopted my cat, Lt. Dan, a little over 2 years ago, and he is spoiled rotten. It is nice to know that even stars spoil their pets too!
Ryan Gosling
Gosling has a rescue dog named George that he has called the love of his life. The sexy actor is an animal advocate and promotes rescue animals. He adopted George from a shelter in Los Angeles and that dog hit the jackpot. Gosling is seen taking his beloved pet everywhere with him, even on the Jimmy Fallon show!
Taylor Swift
Swift is a huge cat lover and she is obsessed with her two cats. She is always posting the cutest photos of them. The gorgeous singer named them Olivia Benson and Meredith Grey after her favorite characters on Law & Order: SVU and Grey's Anatomy. They are obviously very spoiled and have even been babysat by Swift's boyfriend, Calvin Harris!
Chelsea Handler
Handler is always promoting animal rescues and has two rescues of her own. She adopted Gary from a shelter just when he was 10-weeks-old, but Chunk was an adult when she adopted him. I think it is great she adopted a senior pet, because a lot of older animals do not get adopted. She is always posting Chunk on her Instagram and he has become a celebrity himself with over 100,000 Twitter followers! She is always taking her pups on adventures and giving them the good life.
Norman Reedus
Reedus is known as badass Daryl on the Walking Dead, but he isn't afraid to show his softer side and admit that he loves cats. He has his very own kitty, Eye in the Dark that he is always talking about. Reedus has been a part of many animal campaigns and really shows his love for cats. He even takes his friend with him while he is filming his hit show in Georgia.
Feature photo courtesy of gossiprocks.com.