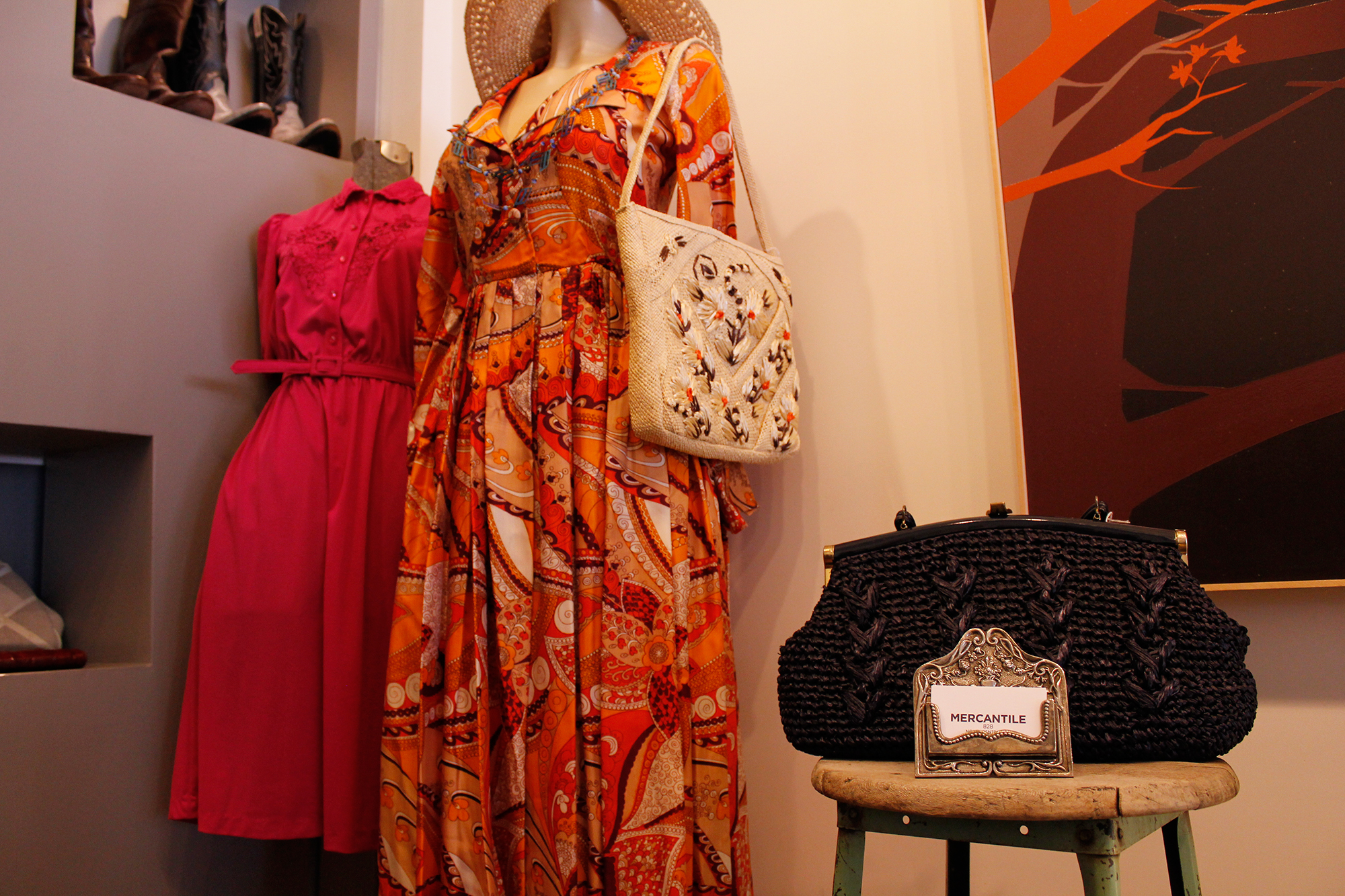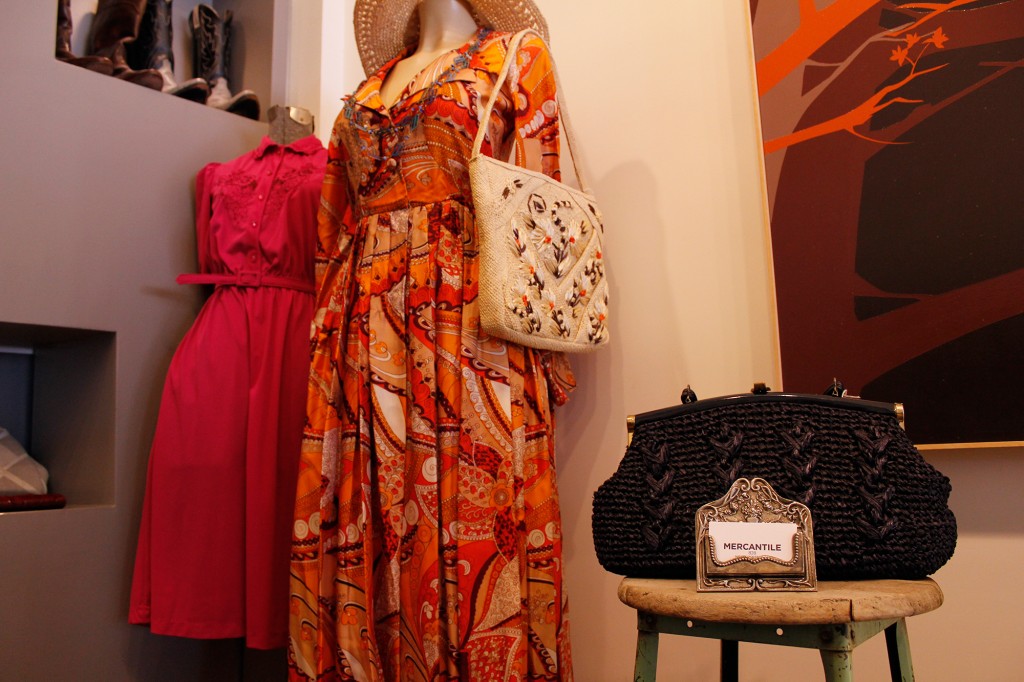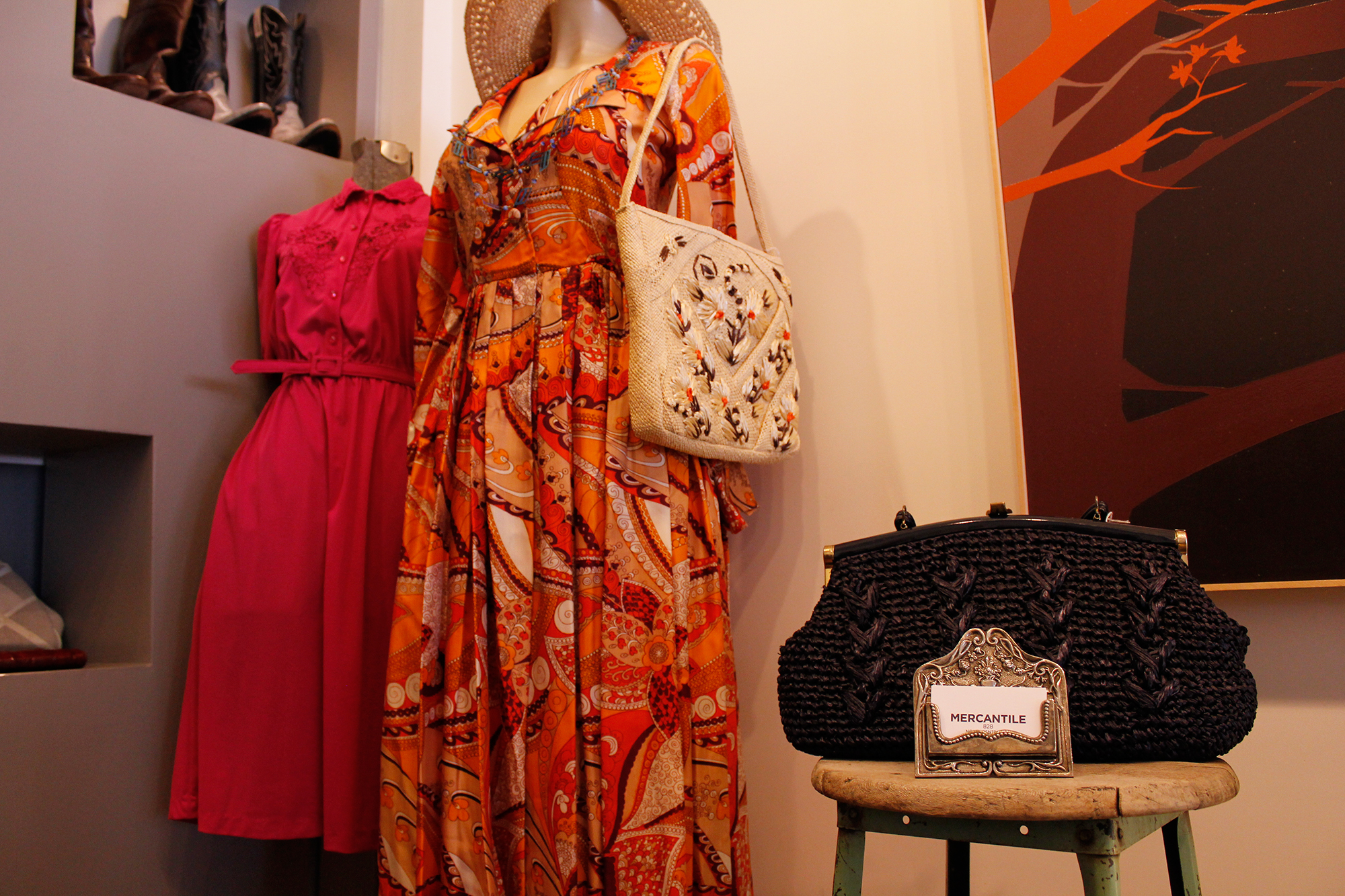 Vintage is one of those buzzwords you can hear everywhere from Ikea to Urban Outfitters to Goodwill.
I had a chance to sit down and talk with Shauna Thibault, owner, hairdresser, and stylist at Mercantile Vintage in Downtown Phoenix about the all these old clothes and what makes them so special.
LC: So what got you into the vintage clothing and hairdressing realm?
ST: I first got my cosmetology license, while being involved in the art community in Downtown Phoenix, because I like to paint as well. It was natural to integrate myself into this niche of artists and designers, I ended up doing hair for photo shoots, then learned makeup from a makeup artist, then started helping the models get dressed. I eventually started bringing my own pieces on set, because it helped me to really get my vision across–it wasn't ever anything I pursued, it all just kind of happened.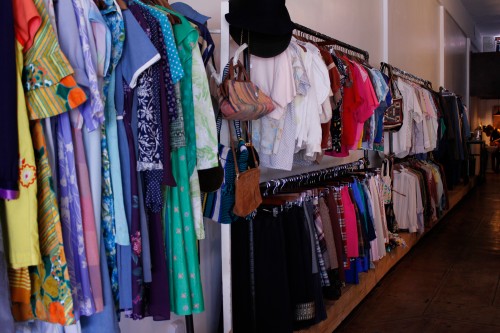 When did you open the doors to Mercantile?
I got the space about five years ago, I was currently doing hair in the Tempe area but was sick of the commute–I've lived downtown for about 11 years, and I was more inspired by what was going on here in Phoenix. So, I decided to go on the hunt for a space, and I found this location which is kind of an unrealized speakeasy. We didn't have a storefront, we didn't have regular hours, I was mostly just doing hair just a mirror and a chair by appointment only. As that started to grow, I started wanting that stability of regular hours and set clients, so I decided to do less freelance work, and focus on this place.
I never really liked Salons; so I knew that something had to grow out of this–but I didn't want chair after chair of a million blow-dryers going off and twenty conversations going; it's like an ADD nightmare. I've always been a vintage collector myself, I have always loved the unique nature of each piece, I'm constantly out shopping, so it just made sense to pass that on to my clients. It started out as just one rack, then two, four, and it kept growing, organically. I didn't sit down and have a vision, it just kind of slowly came to this.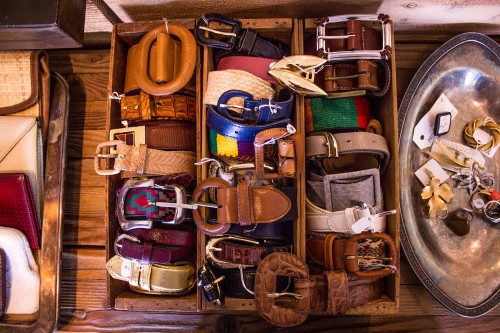 Our online presence is pretty non-existent at the moment, I plan on growing that in time, but I think there's something really special about an organic word of mouth advertising. Most of our clients love this place and tell all their friends, which seems to be sustaining. It's kind of a secret and I think the clients like that a little bit, you have to know where you're going, and they might feel a little bit "in the know",  Phoenix magazine called us "a best kept little secret." I don't want to be hugely into marketing online if it's not going to attracting the right people, but I think we do need a stronger online presence–just not that twitter four times a day store, that's not who we are.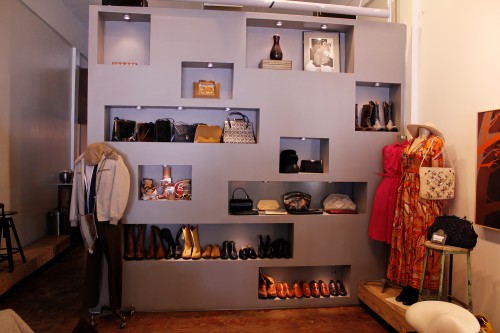 So where did all these vintage clothes come from?
Mostly from me–I pick pretty much everything, although some people come here looking to sell, perhaps because something didn't fit, or it used to be their grandmothers.
I think the lines of what's considered "vintage" are kind of blurred, especially with this minimal 90's look is coming back in. People usually say that vintage is usually 30 years or more, but I don't want to make any exclusions–if it's cool, it's cool. There's definitely no Forever 21 or massed produced goods in here though, I try to keep it quality.
I do a lot of thrifting, estate sales, even garage sales. You never know when you'll find something amazing: I was in this tiny little town in Northern California driving with my family, and this guy had a yard sale with a 1960's Oscar de la Renta jumpsuit just hanging from a tree. I bought it for like seven dollars! You just have to keep your eyes open.
That's awesome, thrifting is definitely an art form.
Yeah, pretty much, it's a lot of work; you really have to have the stamina to do it. My eye is bit more fine-tuned now at least; I can sort of breeze through racks by scanning and touching the shoulders of things until you find a winner.
A lot of times I'll find something and I won't be sure if someone will even like it, but then that person will come in and it's exactly what they've been looking for, and it's gone!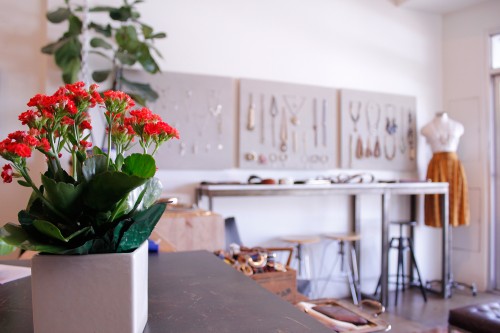 Do you alter any of these pieces before putting them up for sale? 
Yes, a lot of things need to be repaired; there might be a hem loose, or cashmere will start to deteriorate, so we patch it up. Many dresses here originally came with a long hem, just above the ankle, which isn't exactly flattering on anybody, so we might change the hem to modernize it.
How do you feel about having this business in Downtown Phoenix? What's the scene like here?
When I first got this space, there wasn't a lot of pedestrian traffic, but over the years its really increased, which is awesome. Of course its getting to that time of year where everyone is on vacation, and I totally understand, it's so hot here, I expect it to be a bit sleepier in the summer.
I think Phoenix is definitely growing though;  the students around here are part of our target audience, and we kind of cater to that because we have a fairly low price point compared to places like New York, where some of these items would be three times more expensive. It's fun to see people get excited about the prices, because I don't think unique clothes shouldn't be unattainable.
You can visit Mercantile at:
828 N Central Ave  Phoenix, AZ 85004