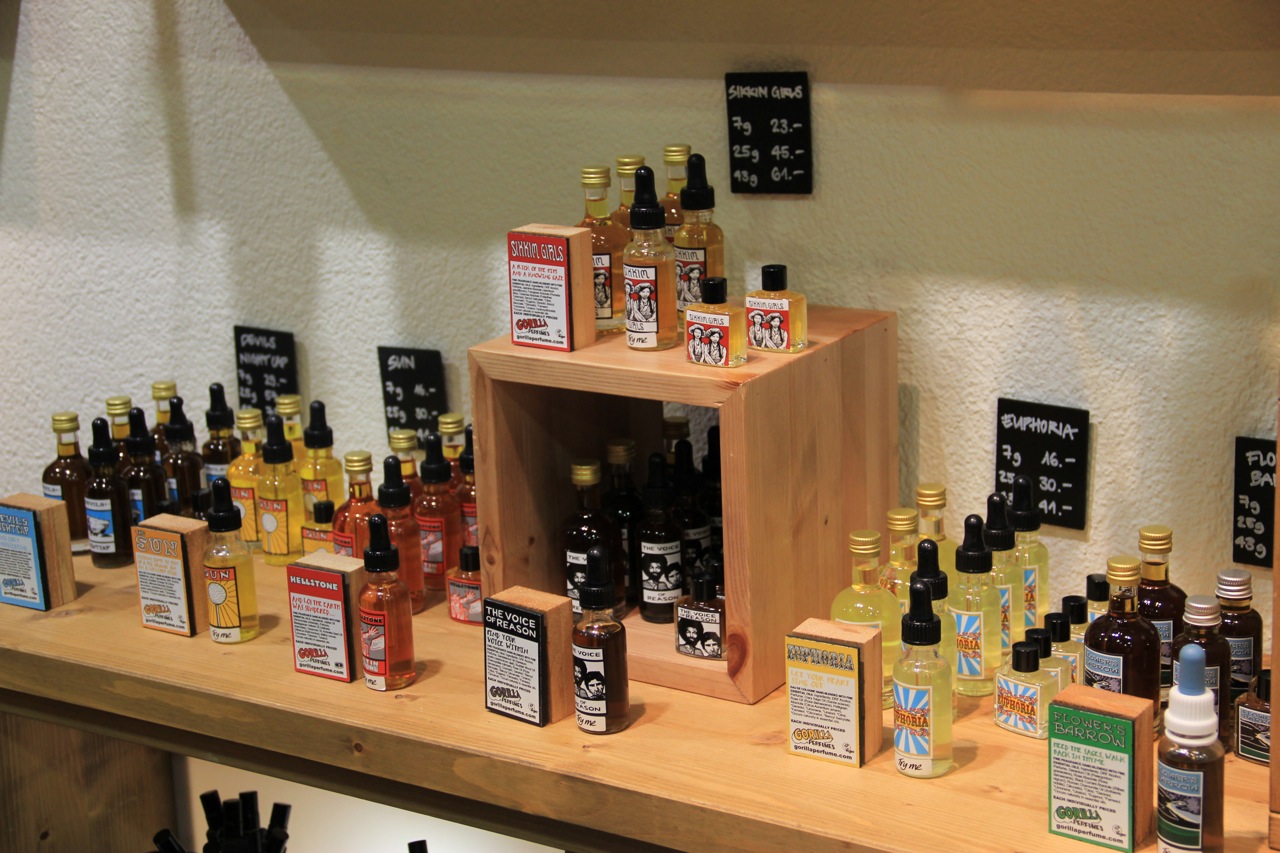 So I went into Lush the other day to pick up a little vile of Imogen Rose perfume–little did I realize that those sales people are the creme-de-la-creme of sales people. When the woman asked me what kind of perfumes I liked I replied with something along the lines of incense and spicy scented smells. Her eyes lit up. Great. Here we go. She sat me down in the middle of the store and had me smell these viles of a special edition perfume that the store would only be carrying for another week, WHOA–I smelled the first one and it smelled like old whisky, leather, some sort of….moss? I wanted to like it a lot but it was really intense. In retrospect, I think it would have been a great perfume to mix with other scents, but what did I know, I was flown into a whirlwind of sensory overload.
After my reaction she had my try this more 'subtle' scent called Sikkim Girls and I fell in lurrrrve. Bold, exotic, sensual–like my coffee and my taste in lovers–I was all about this smell. She had me smell the rest, some of them I thought would be better as candles, but I really like pretty much ALL of them, even though they were definitely things that you'd need to get used to. I wanted to give Devil's Nightcap another shot because it probably would smell better the more I got used to it on my skin.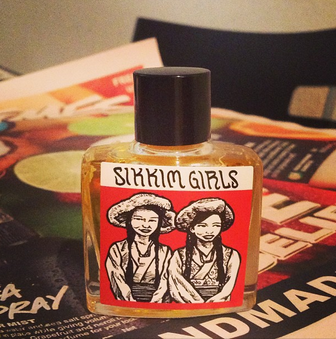 I bought the small size of Sikkim Girls, because I'm usually a cautious-ass shopper, I like to ruminate over whether I should buy something or not, but the lady informed me that these perfumes were only here for a limited time, so I'd better act on it soon. ALRIGHT, FINE. I ended up buying the small bottle of Sikkim Girls. I already want a bunch more. If you like different smells, definitely check out these scents if they come to your town, or check them out online.