As the days start to get cooler and the nights that little bit longer, there's no better time for a romantic autumn getaway to CLC Trenython Manor in Cornwall. It's the perfect location to celebrate the arrival of a new season as you stroll coastal paths, explore pretty medieval harbours, visit historic gardens, sip on local wines and cosy up by a warm fire with your loved one.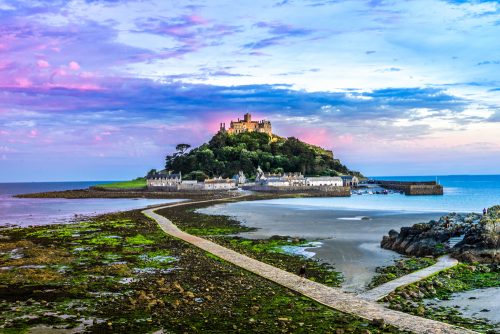 The beauty of Cornwall in autumn
This is the time to be inspired by the beauty of the Great Cornish Outdoors. Breathe in the crisp autumn air as you walk the Cornwall Coastal Path, discovering the rugged beauty of Britain's south-west coastline. You'll scale cliffs and wiggle your toes in the sand while dramatic waves break on the shore. You'll stumble upon smugglers' coves and quaint fishing villages like Fowey where you can warm up with a traditional cream tea, before making the pilgrimage to Land's End, the legendary attraction that marks the most westerly point of Britain.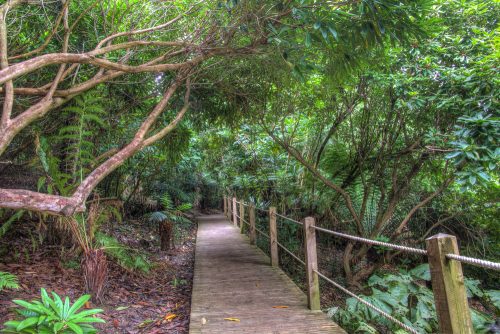 Romantic gardens
This corner of the UK is home to some of the most enchanting gardens in the land, with a heritage as vibrant as the flowers and plants in bloom. The changing of the season is a wonderful time to visit some of Cornwall's famous homes and gardens, surrounded by leaves turning a rich shade of gold and the scents of seasonal harvests filling the air. The most magical of all Cornwall's gardens is the Lost Gardens of Heligan, just 12 miles from CLC Trenython Manor. As the name suggests, over 200 acres of historic gardens were lost for decades to neglect, before being rediscovered – and passionately restored – in the 1990s.
Raise a toast to the best of British
Of course, no visit to Cornwall is complete without a savoury pasty or sweet scone, but in this corner of the world, local produce abounds. If you haven't popped a cork on a bottle of English sparkling wine, then here is the place to do it. Overlooking the River Camel (the Cornish word for crooked estuary), and not far from the pretty fishing harbour at Padstow, Camel Valley is a family-run vineyard that produces award-winning British still and sparkling wines. The beautiful property, set on sunny slopes overlooking gentle countryside, is a wonderful spot to spend a relaxing afternoon sharing a bottle of local wine.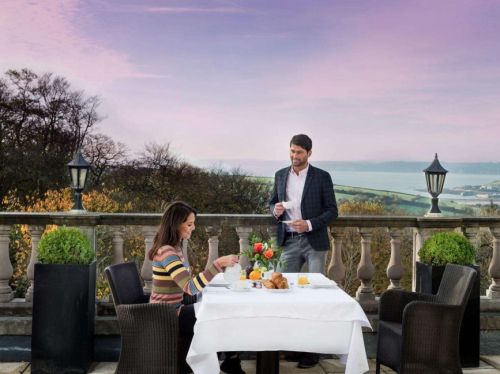 CLC Trenython Manor
You'll enjoy the best of West Country hospitality when you stay at CLC World's luxurious Trenython Manor resort. Overlooking St Austell Bay, it is set within the grounds of a 24-acre private estate. This lovingly-restored manor house – with a selection of stand-alone self-catering lodges – dates from 1872. It has everything you could wish for on a romantic UK break: sweeping views of the Cornish Riviera, cosy walks through woodland areas filled with wildlife, a croquet and pétanque court, an à la carte restaurant and an intimate wood-panelled bar. Along with an indoor leisure centre, which includes a swimming pool, sauna and steam room, the resort's Temple Spa completes the experience, where a series of natural aromatherapy treatments are