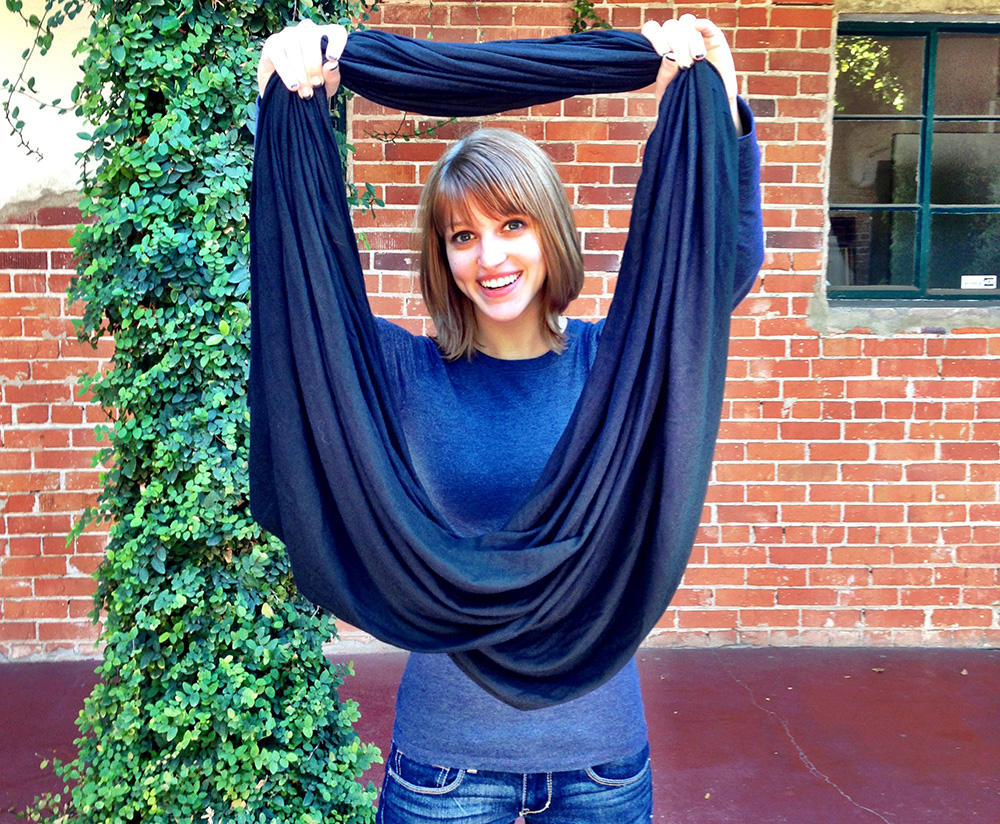 Cold weather is finally here, and if you're like me, you've probably already started to drown yourself with Vitamin C and considered wearing a SARS mask to work. Let's not forget some of the great parts of winter though: gorging on pie with no remorse, presents, and busting out those scarves. I had been shopping around for an infinity scarf, and while I absolutely love functional fashion, I couldn't bring myself to shell out almost 40 dollars for a big piece of fabric. So I decided to create my own DIY Infinity scarf, and here's how: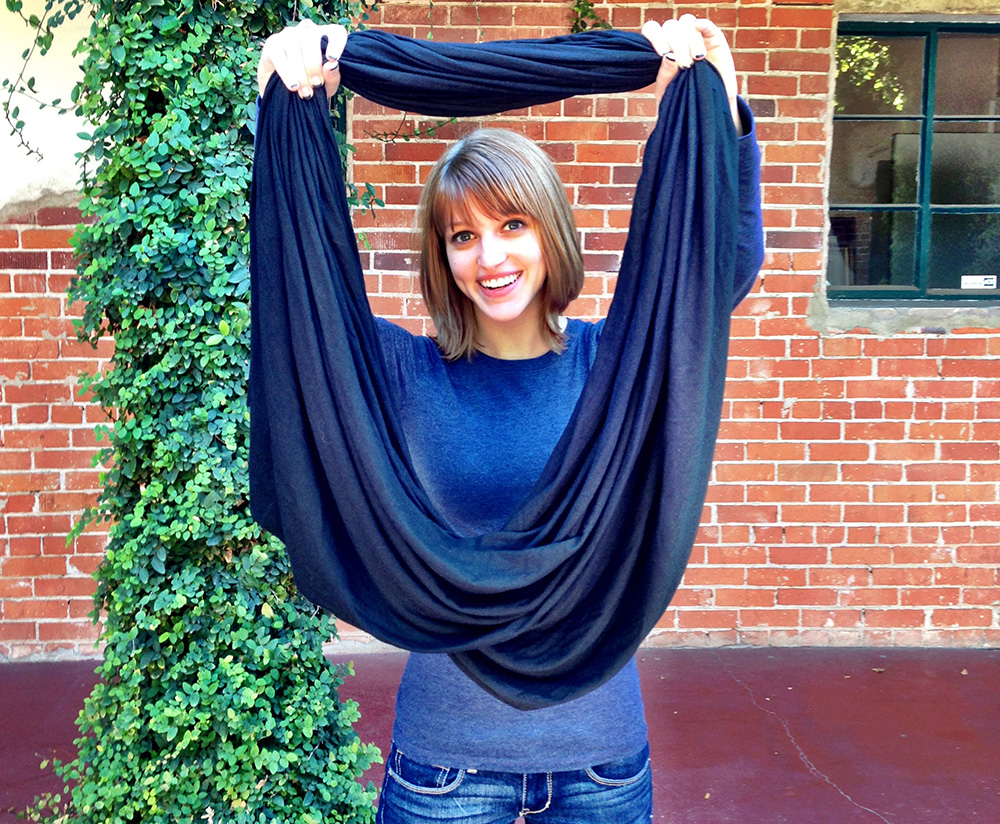 Materials Needed:
A big rectangle of stretchy fabric, around 50″-55″ wide and 60″-70″ long
Sewing Scissors
Needle and Thread or Sewing Machine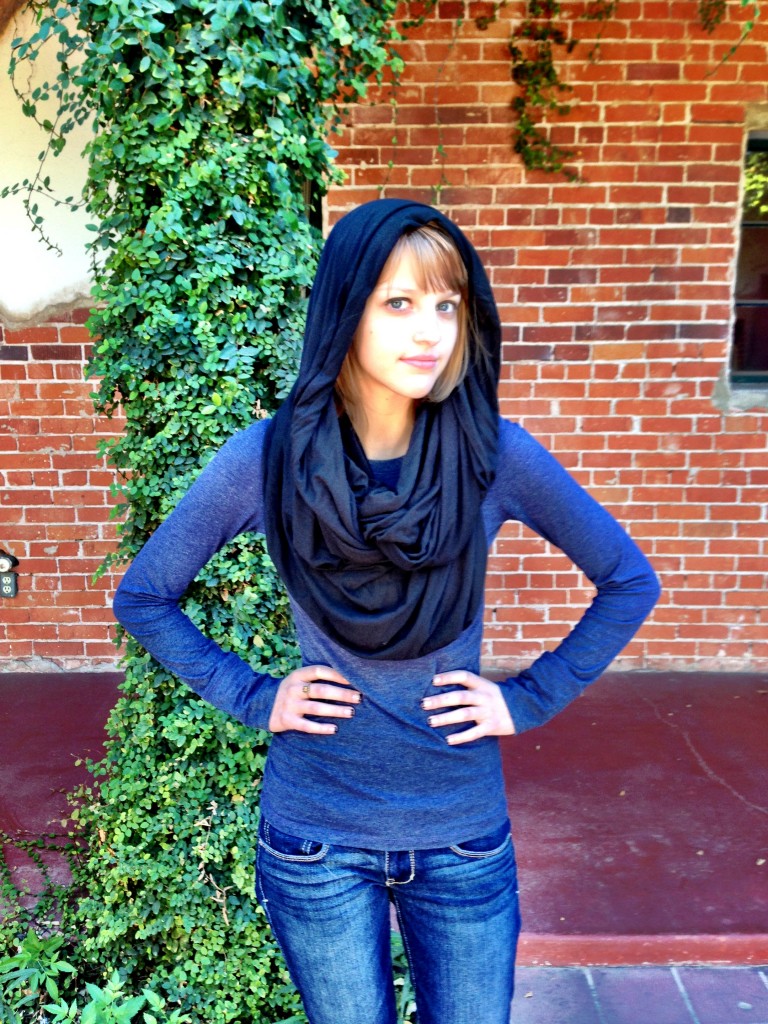 So, I did a little online sleuthing and made a trip to the local fabric store. I ended up buying about two yards of a super soft cotton spandex blend to create my own. I found you can be pretty creative when making your own, try using different fabrics, even lace or something with texture,  just make sure it has a bit of stretch.
Once I got home I realized that I probably got a little too much, so I trimmed up my fabric to about 50" wide and 65" long–basically a giant rectangle. Depending on your fabric, it should be about 50"-55" inches wide, and between 60"-70" long. You can feel it out yourself: before you sew it together take a look at how it drapes, if it's too bulky don't be shy about cutting some off.    Different fabrics will require different measurements, so it's pretty much at your discretion. You're also going to leave the edges raw, since you won't really see them in the finished product.
I then busted out my trusty machine to sew the two shorter ends (the 50" sides) together. Make sure to use a strong stitch, or go over it twice if your fabric is really stretchy. The seam is not the prettiest to look at, but you can just make sure it's facing the back when you wear it out.
So essentially you have now created a giant loop, and you are ready to bring your new do-it-yourself circle scarf out on the town! How easy was that?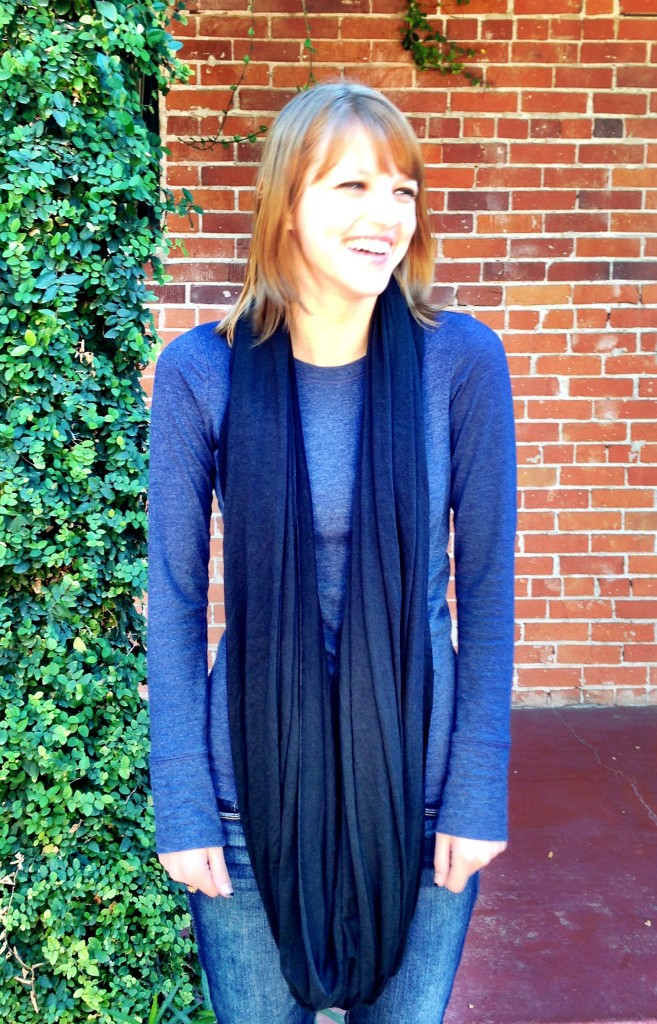 You can get really creative with how you wear this bad boy out. I usually wear mine double looped over my neck and pull it up into a hood when it's super cold. This DIY infinity scarf is an easy and cost effective way to make functional holiday gifts that people might actually use. Sorry, Aunt Irene, but I can only take so many crocheted tissue box holders.