Ready for spring? The change in temperature already has us excited to start dressing down our wardrobe. Get a head start on your look by recycling some of your winter wear. Weekender shorts are a chic way to dress for comfort with some personal flare. It's a formal twist to the standard pair of cutoffs.
Grab an old pair of pants you won't mind destroying. We recommend pants that easily pair with your inventory of tops.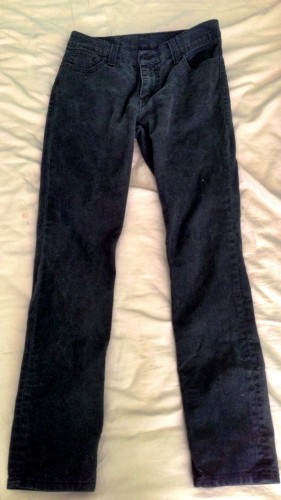 You'll also need,
Fabric scissors
Seam ripper or fashion glue
Ruler
Iron
Accessorizing studs
Measure Your Cut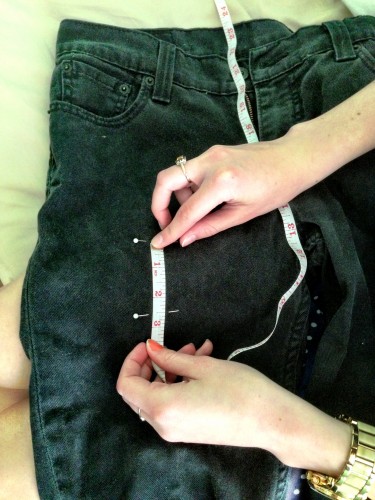 Decide how short to tailor your pants. You'll want to mark your desired length with something non-permanent such as tape. From the bottom of your tape, measure about 2 ½ inches below and similarly mark the location. This added length will be used to cuff the bottom of your shorts.
Make the Cut
Cut evenly across the bottom line you just marked. You'll want to ensure the scissors you're using will efficiently cut through the fabric to avoid incongruent lines. You can easily test this by cutting your pants well below your intended mark.
Press the Shorts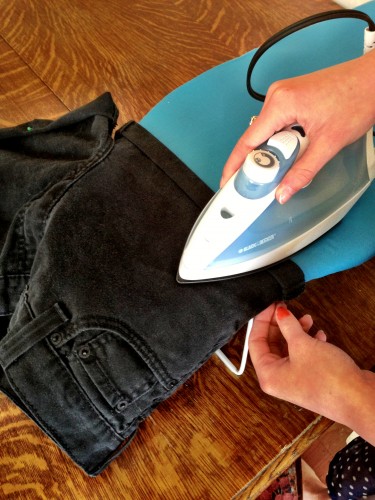 Start by folding the bottom of your cutoffs by one inch. Ensure the cut edge of your shorts goes inside the fold so it remains hidden. There's no stitching required here, simply grab your iron and apply a good press with your iron.
Fold your newly pressed cuff an additional 1 ½ inches and press with the iron a final time.
Attach Accessories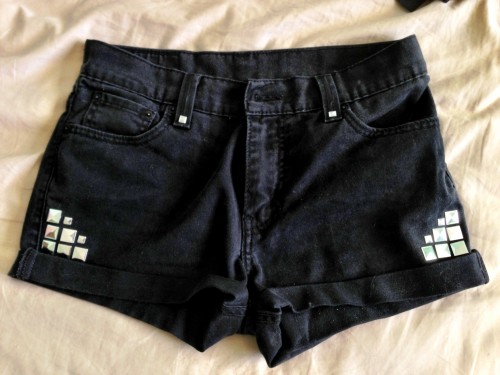 This is your time to be creative. The right accessories will set your Weekender shorts apart from the typical cutoff pants. You can purchase studs and leather accessories from virtually any major craft store. We recommend something simple, a straight forward look compliments nicely.
You'll need to use the seam ripper here to apply the final touches. Insert tiny holes along the cuff to the width of your accessories. If you're using studs, you can fold the back prongs over to fasten them in place. Pay particularly close attention to alignment here.
Alternatively, you can use accessories with flat backsides. Just pair it up with a quality fabric glue and you're set.
Wear it Out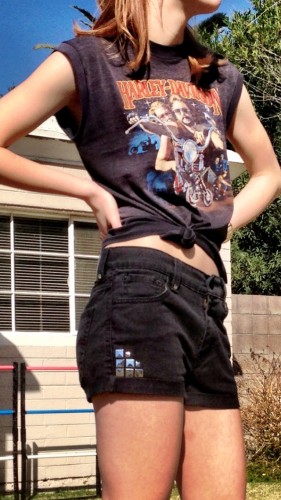 You're one step closer to being ready for spring. Your new Weekender shorts pair well with just about anything, provided you used darker style workpants. Have fun experimenting with different looks – these shorts will add just the right amount of balance.