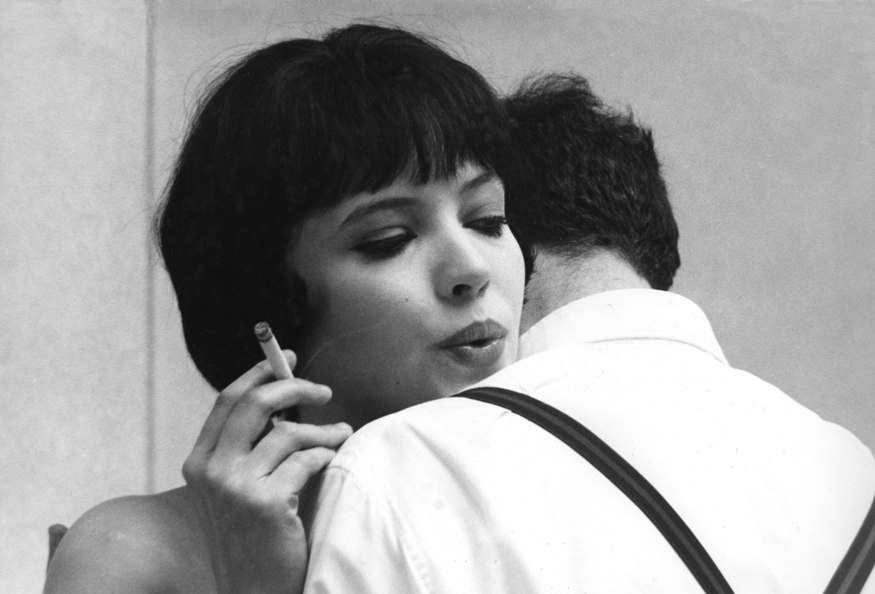 Spring 2013 runways took us back to a time when –well, we weren't actually  around in the 1960s, but we love to make believe we were. The looks for 2013 included strong dark 60's inspired eyeliner, bold patterns, mini-dresses, and even more peter pan collars.  To us, nothing epitomized the swingin' sixties quite like the french pop scene, also known as yé-yé. We compiled a list of our favorite french yé-yé girls who we think were the epitome of talent and style, that has inspired designers of today. Go ahead, throw on some tunes from these ladies and get inspired for the season.
1. France Gall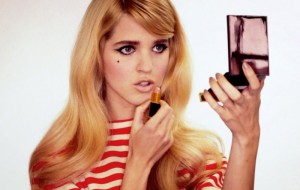 Youthful songbird France Gall created a career out of her charm and style. Her 1964 hit Laisse Tomber le Filles (Don't listen to the girls) was produced by eternal ladies man, Serge Gainsbourg and was saw great success overseas.  We love her use of patterns, dark eye liner, and coquettish looks, turn up some of her tunes and get inspired.
2. Anna Karina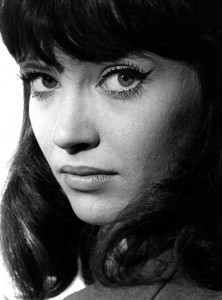 Filmmaker Jean Luc Godard's muse and wife (for a while), was one of the face of the French New Wave films and music. Her emotional depth and striking beauty struck a chord with fans globally. We love her use of bold colors, lipstick, and her strong bangs.
3. Francoise Hardy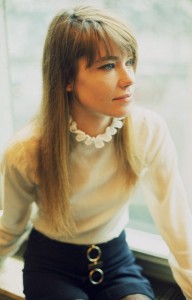 One of the most prominent ye-ye girls was the soft spoken Francoise Hardy, her hit Tous le Garcons et les Filles earned her a golden record for selling over a million copies.  Hardy even appeared alongside Anna Karina in the Godard film Masculin-Feminin in a cameo. We love her boyish style, she often wore pants in lieu of the ever popular micro-dresses, we often see her in motorcycle jackets, or collared shirts.
4. Sylvie Vartan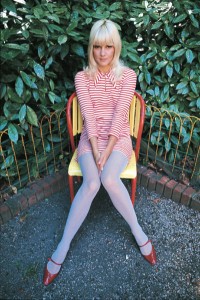 Formerly married to Johnny Hallyday–think the Elvis of France, this singer and dancer was a force to be reckoned with.  After a grueling car accident in 1968 she revamped her image to a mature and provocative performer. We dig her blonde locks, pink lipstick, and cute style.
5. Gillian Hills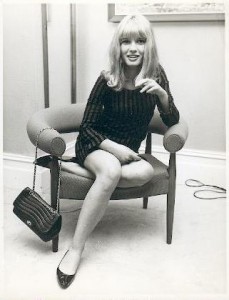 Don't let the naive visage fool you: star of Beat Girl and cameos in controversial movies such as A Clockwork Orange make this adorable pop singer a little less angelic.  Besides rocking the doe-eyed innocent look, we love her mini-dresses, go-go boots, and slight beehive hair.