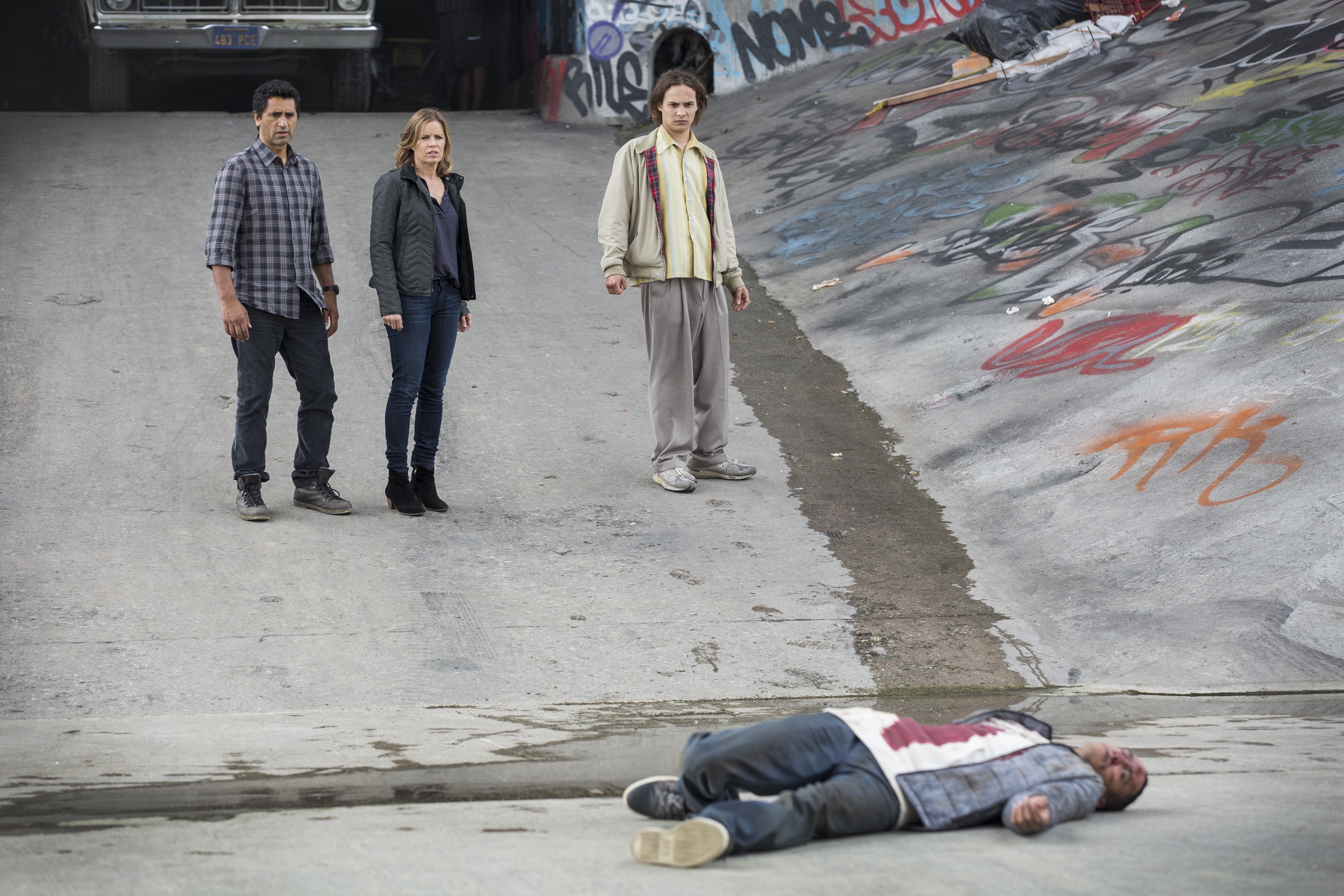 We all know that I love The Walking Dead. So I was super excited for AMC's new show, Fear the Walking Dead. The 90-minute pilot aired on Sunday and even though it was sort of slow, I was entertained and look forward to watching the next episode.
I have heard mixed reviews about the show. The new series is a prequel to The Walking Dead and takes the audience on a journey of how the outbreak started and what happens in the beginning days of the epidemic. Robert Kirkman and the team behind The Walking Dead created the new show, which takes places in Los Angeles.
The characters are a little different in the show, but I kind of like them. It is a little hard to tell right now because there has only been one episode. Fear the Walking Dead follows a high school teacher and his girlfriend, who is a high school counselor, and their families. There has been some criticism about the characters and the acting though. Some viewers have said that some of the characters were not original and the acting was annoying. I didn't see a problem with any of it, I thought it was all pretty interesting and I think the show is only going to get better.
The first episode was pretty slow, but the first episode of The Walking Dead was slow too. I thought the few zombies that were shown were pretty cool. One of my favorite parts was when the two main characters, Madison and Travis, are driving in the truck and Madison looks off in the distance and sees this creepy figure walkingd in the park, which was most likely a walker or whatever they are going to call them in this new show. That scene really gave me chills.
I must say that the first episode left me wanting to see more. I don't think I will like it as much as The Walking Dead, I mean that show is pretty much impossible to compete with. But I think Fear the Walking Dead will end up being a pretty good show and answering a lot of questions that fans of The Walking Dead have.