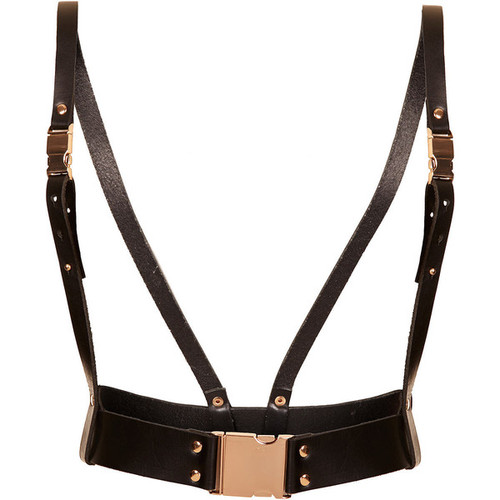 The body harness trend didn't really begin overnight with a barrage of women reading 50 Shades of Grey, it's been a staple in the goth and fetish scene for a while now. While it's still a bit of an eye-brow raiser, unfazed fashionistas around the globe have been throwing these devilishly controversial pieces in with their daily garb.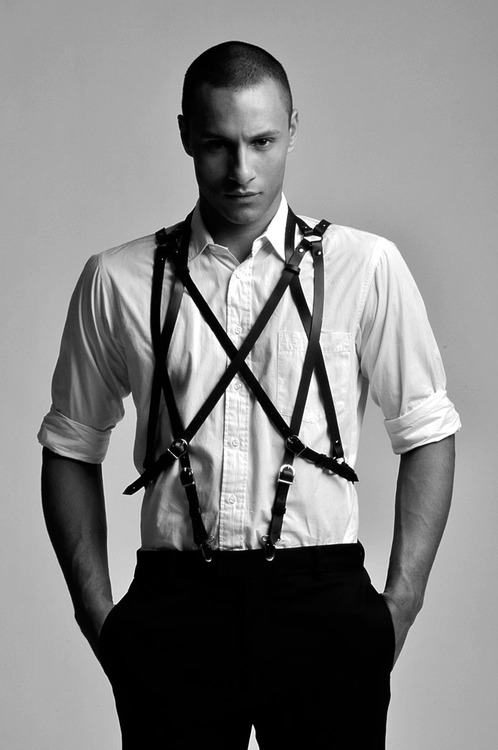 Also referred to as body cages or bondage restraints, these "accessories" have been popping up allover the place, from Jason Wu's runway to the racks at Topshop. While some naysayers might sneer at the appropriation of a fetish favorite into the everyday, they have to realize the changing sexual climate of the world, especially here in the US.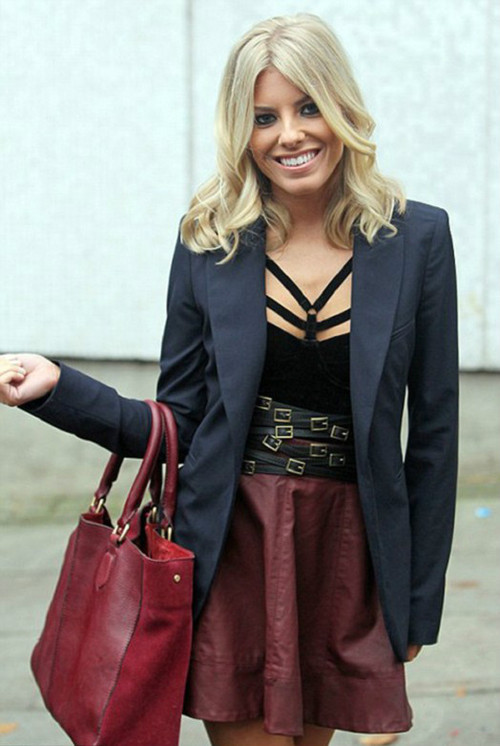 Putting a bondage harness on over a blouse or dress is a perfect way to wear one of these bad boys out–maybe not to your office or a PTO meeting, but you get the idea. If the premise of wearing a sexual device in public is still daunting to you, no need to worry. Plenty of jewelry designers have figured out how to wear a harness, innocently, with beads and gems to make it an everyday piece.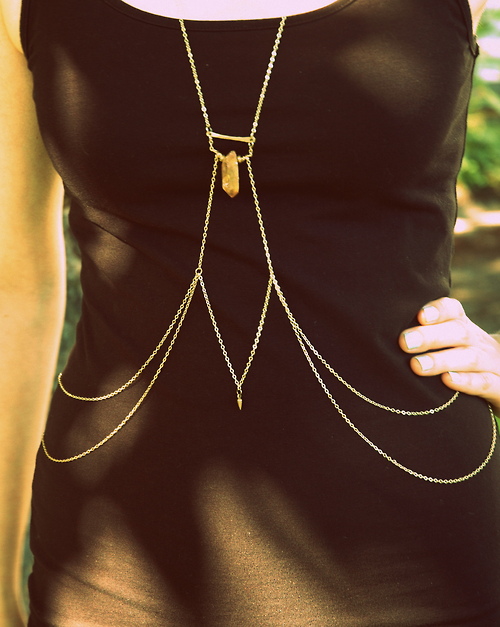 You don't have to venture into a sex shop to get in on this trend, stores like BCBG, Topshop, ASOS, and Etsy have been carrying different variations on the body harness for a while now.
Where can I find a cute body harness?
An internet favorite, especially in the Tumblr community, is Creepyyeha, a lolita meets biker chick hybrid store that sells all sorts of things. It looks like it's just operated by one person who makes all the pieces themselves, so sometimes the selection of products varies. So very cute though, definitely a statement piece.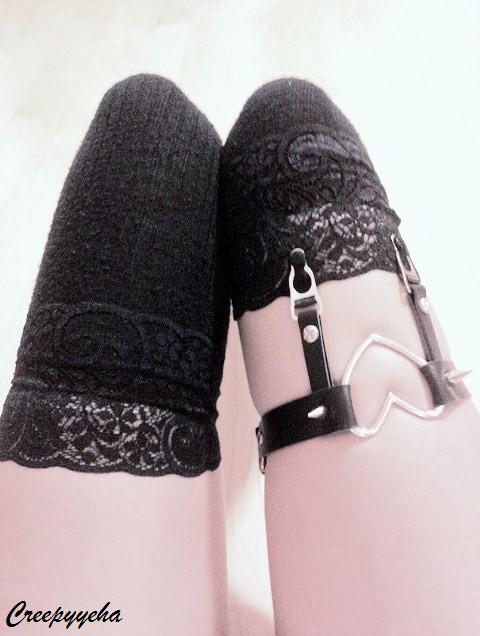 If you're looking to spend a little more, Chromat Garments is a great site, for a more high fashion alternative. If you take a look at their latest collection, they're truly masters of structural pieces and strong bold lines. Their line of swimwear is pretty great–at least if you don't mind getting a few criss-cross tan lines while you're outside.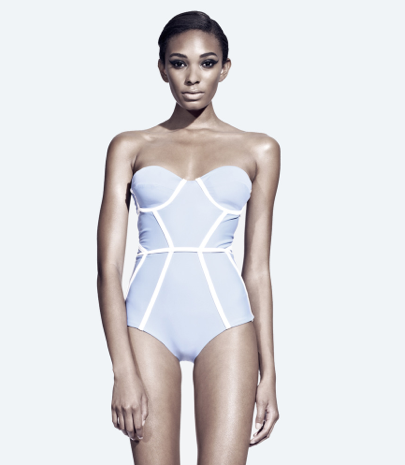 Other places to find womens' body harnesses:
Seat belt style harness at Topshop, $90: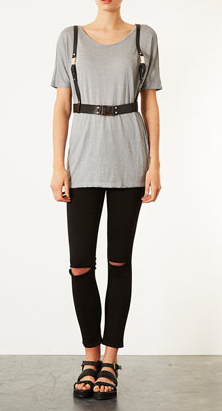 Body Chain Necklace, $35 on Etsy: