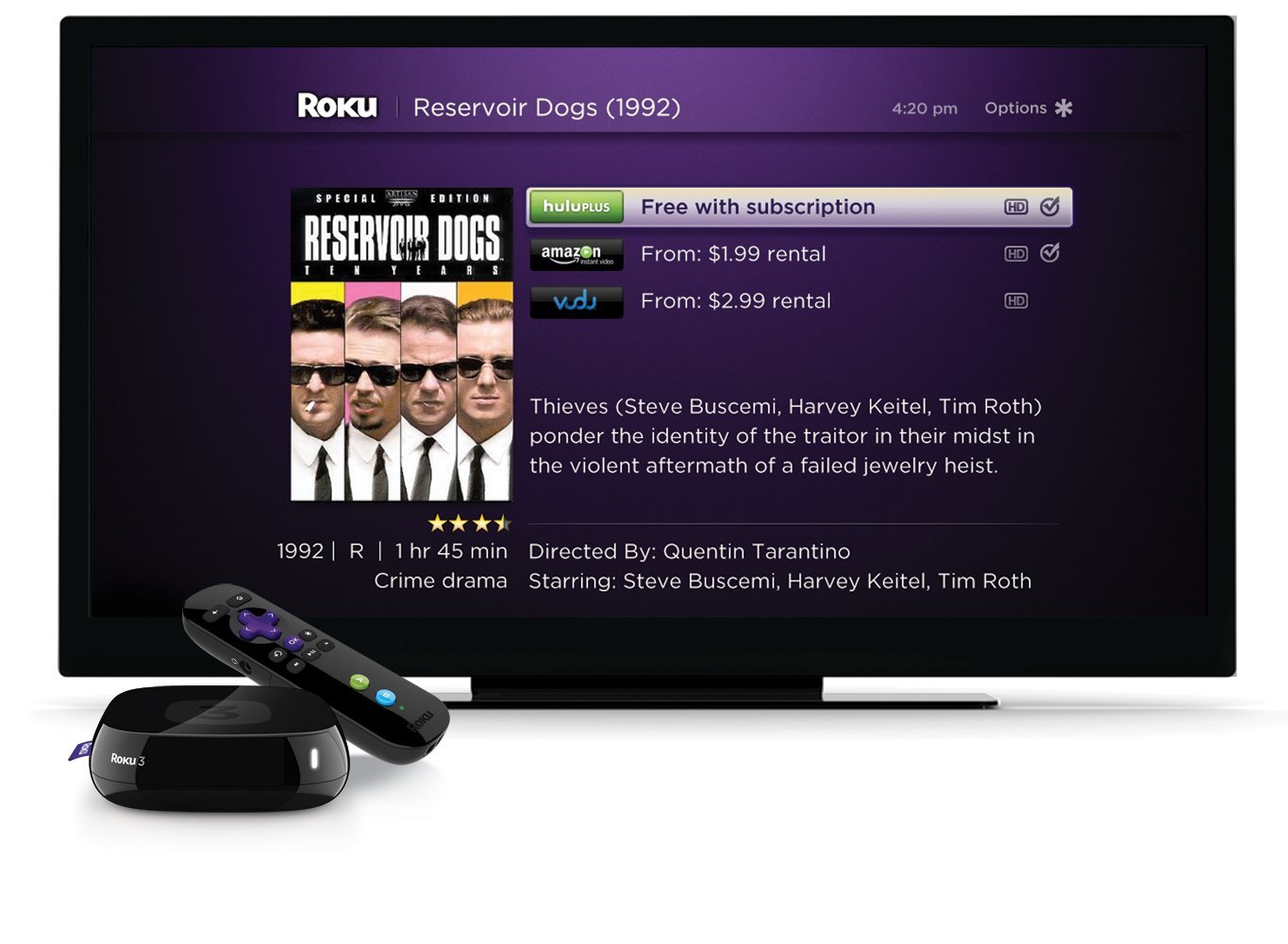 I decided to get a Roku about a year ago. I wanted to be able to watch shows that I missed on Hulu and be able to binge watch shows and movies on Netflix. I have some friends who have a Roku and have been very pleased with it.
Roku has a handful of different devices to stream entertainment straight to your television. Users have access to over 2,500 channels like Netflix, Hulu and so much more. That means users have over 300,000 movies and television shows right at their fingertips.
So I got the cheapest option, the streaming stick. It worked great for the first two months and was really easy to set-up. Then I started having issues with the remote. It would work sometimes, but not all the time. I heard about the Roku app for your phone. This is a way you can use your phone as a remote.
The only issue was, something wasn't working right with the wifi connection. I had no idea if it was my phone, the roku or my Internet. I tried everything. I did some research and tried to pair my remote and get the app to work, but it was so inconsistent.
The more time that went on, the more it didn't work at all. I decided to sit down and use the Roku chat customer support feature. All I did was login to my Roku account on their website and start the chat, which is available 24 hours a day, seven days a week.
The first person I talked to was so knowledgeable and helpful. She tried to help me pair the remote and it didn't work. She told me that I might need to change my wifi channel. I had no idea what that meant so I was going to call my Internet provider. Even though I didn't get my issue resolved right away. She knew what she was talking about and was very helpful.
I decided to try the chat again while messing with my wifi channels. The 2nd person I talked to was awesome. I have never received such wonderful customer service. After explaining everything, we found out that I have FOUR days until my 1-year warranty is up. I don't know if that made a difference or not, but the man understood my frustration and offered to send out a new remote for free.
I was very pleased with the help that I received from Roku and I cannot wait to receive my remote in a couple of days. Hopefully that will help. But in the meantime I was able to figure out how to change my wifi channel and now the roku app on my phone works perfect. So I am enjoying all of the shows and movies I want, with no issues at all. Thank you Roku!