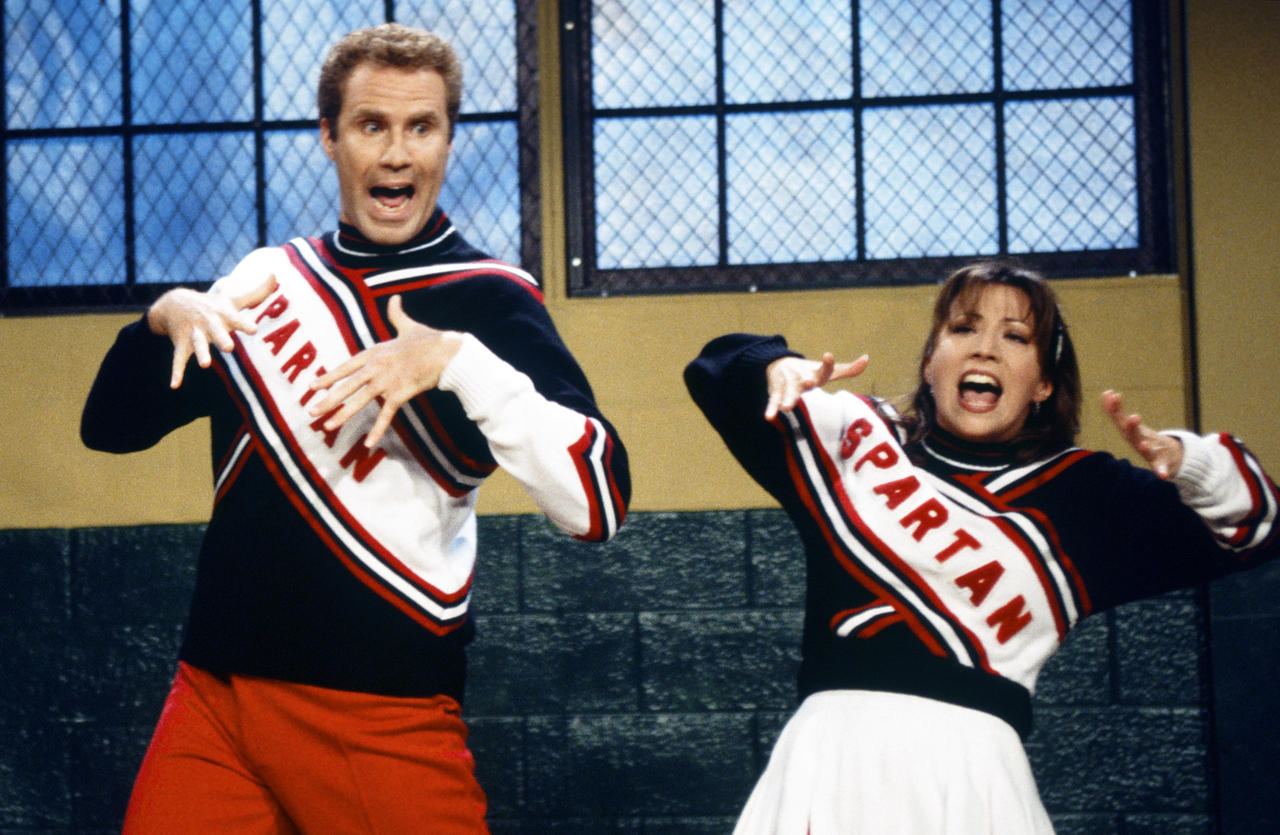 Halloween is one of my favorite holidays! Ok, let's be honest, I pretty much love all holidays. But there is something special about Halloween. I really like clever Halloween costumes and when a couple or a group of people has a theme. Halloween can be spooky, but it is also the one night you can pretend to be whoever you want to be without judgment.
Spartan Cheerleaders
The Spartan Cheerleaders have always been my favorite. I remember my sister and I watching them all the time on Saturday Night Love. So I love the idea of this fun duo as a costume. There are a lot of places that have the Spartan uniform or you can be crafty and make your own. But you also need the right people. The best Will Ferrell would be a guy that is tall and has hair similar to him. A short girl with blondish hair would make the perfect Cheri Oteri. But it doesn't have to be perfect. You can still pull this costume off with the right uniform and your killer cheerleading moves. I have always thought this would be such a fun costume to do with a significant other.
Wayne & Garth
Wayne and Garth from Wayne's World is probably my favorite Halloween costume idea and I WILL do this one day. Men and women can do it and it would be so much fun to do with your best friend. Even if you don't have blonde hair to be Garth, you can still pull it off with a blonde wig and the right clothes like a flannel shirt, an Aerosmith shirt and torn up baggy jeans. Also, don't forget the glasses. Wayne needs to have black hair or a wig and the right clothes too. Just wear a black Wayne's World hat, black shirt and some jeans. But for both characters, you really have to get into it. You have to do their movements and know their classic lines. If you can stay in character all night, you will be able to nail this costume and possibly even win a costume contest. Excellent!
The Walking Dead
If it is done right, you can pull of some pretty badass Walking Dead costumes. Of course you can never fail with being a zombie and you can do a lot of different and scary things with that. But you can also be some of the characters from the show. I have seen some awesome Daryl's complete with the bike, jacket with wings and the bow and arrow. It would be difficult to really be the perfect Daryl, but it could be done if you have the right looks. Michonne is another good one I have seen with the right hair, outfit and her sword.