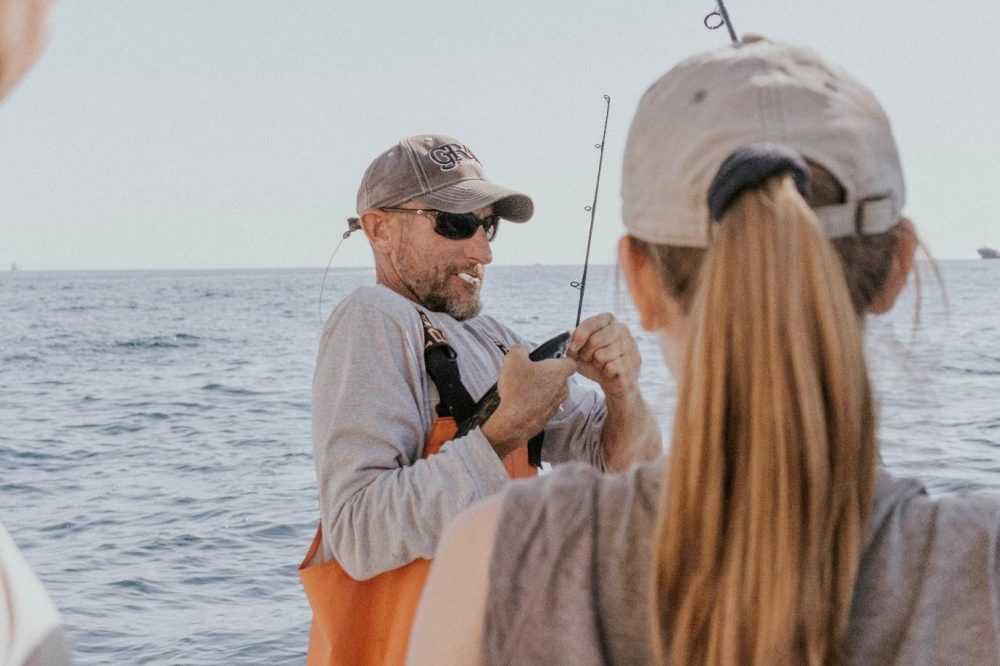 Fishing can be a lifelong hobby. Almost every person who has gone into his or her first fishing expedition will be enticed to go for more fishing trips until he or she decides that it's a hobby worth sticking to.

If you want to get serious about fishing and thoroughly enjoy it, you have to first and foremost buy your own tackle or fishing equipment. Modern fishermen need a lot of accessories. It is worth noting that you start with the integral components, which are the rod and the reel. Read on to find out how to buy these must-have fishing weapons.

The Rod
The fishing rod is the main component in the tackle. As the range of styles and sizes of this particular tool is wide, you have to know what you are looking for. The choice of the type of rod to use depends of the type of fishing you want to do.

A beach-casting rod would be perfect for fishing from the beach. The rods would have a lot of whip. They would be between 12 and 16 feet long. They come in pieces of 2 or even 3, it depends on the casting ability.

Shorter rods would be great for fishing from a boat. They are stronger and would be perfect to use on a large fish. They allow you to put a considerable amount of pressure.

Reputable suppliers of fishing tackle can be found online. You can browse their website for the types of rods you prefer. Fish Head has a wide array of GT fishing rods that are worth checking out. If you want to ensure that the rods you will be buying are durable, go for tried and tested brand names.

The Reel
The fishing real takes a lot the strain when you've caught a fighting big fish. It holds the fishing line. The reel has two types, the spinner and the multiplier. The multiplier has a large horizontal spool, has drag adjustment as well as gearing. The spinner is also known as the fixed spool and its bale arm spins around a central spool. If you want a reel that's easy to use and perfect for newbie fishing enthusiasts, including those who have no experience in fishing at all, you go for the spinner, as it is easier to cast out.
Online Research
Don't forget to check out online some reviews on the top sea fishing reels as they would help you decide on the reel that would be perfect for you. Reading some articles you come across on your search would also be helpful in improving your knowhow on fishing tackle, especially the rods and the reels. The Internet brings to you much of the information you need right on your fingertips with just a few clicks. Learn about the species you can catch and the perfect reels and rods to use on them.

With enough knowledge, at least the basics, you will feel more confident in getting the fishing tackle you need. Another online search will get you to a supplier that is not only trustworthy, but also can provide you with the best deal. It is a good idea, though, to first come up with a list of other tackle items you need, such as hooks, weights and lures, so that you can just obtain all the things you need in one go.

As a newbie, you will first have to gain some experience so buy items that are in the mid-price range. Acquire the basic tackle items you need – the rod, reel, line, weights, hooks, and lures. Don't forget getting yourself a tackle box, of course. Tackle boxes are sturdy and can serve as your seat while fishing.

It is best to purchase your fishing tackle online. It won't be just time-saving, convenient and more comfortable for you, you will also be able to buy items at a lesser price. Compared to a traditional retail outlet, most of the time you get to save between fifteen and twenty percent when you go to a good online supplier.