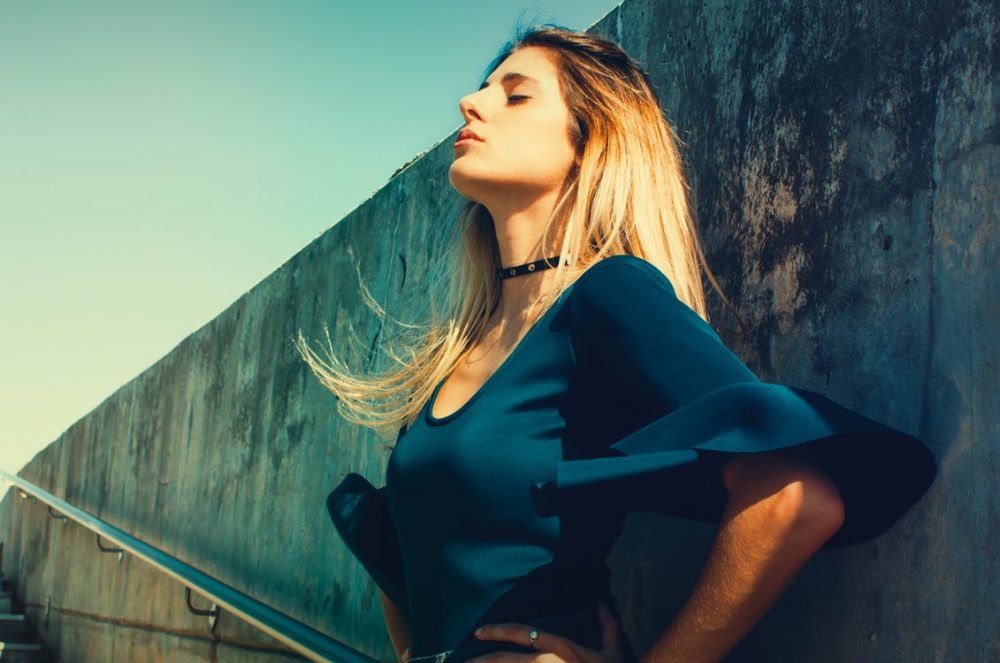 Before the mid-19th century, unless you were a member of the aristocracy or a rich merchant, you wore clothes in shades of brown. Nowadays colour is everywhere! We may associate bright colours such as yellow, lime and pink with summer and beach holidays, but it doesn't have to be that way. There are many ways to incorporate a splash of colour into your wardrobe. For example, if you're less confident with vibrant colours, consider colourful stitching and accessorising and if you're feeling brave, go all out with a neon jumper.
Together with Trilogy Stores, stockists of premium designer clothing and denim, we remind ourselves of what's hot this AW 17/18 and how to use it to add colour to your wardrobe over the colder months.
The 'it' colours this season
There was a wide range of colours and patterns on the AW 17/18 catwalk but some colours were slightly more prominent than others.
Blue, for example, was a popular choice for designers such as Celine, Fendi and Bottega Veneta who incorporated a shade of blue into their clothing. Red was also a big colour on the catwalk — it became less sexualised and more wearable according to fashion experts, as Prada and Fendi included the colour in many of their outfits. Shine, shimmer and 'space-age' fabrics and patent leather were also used widespread across fashion designers, such as Miu Miu.
Subtle additions
Some women are more confident wearing darker colours. Black especially is a safe, go-to option for many due to its simplistic yet classy appearance. However, as well as looking brighter and more vibrant to others, research has shown that wearing colour can make you happier too! There are some subtler changes that you can make to your wardrobe to incorporate a dash of colour.
Make-up and nail polishes are a good way to add some colour to any outfit without it being overpowering. A red lip is an effective look, or practise a smoky eye effect with colours other than blacks and greys.
It may seem obvious but accessorising with colour isn't something that many people think to do. Your accessories don't have to co-ordinate fully with your outfit but brightly coloured earrings or a chunky bracelet can add a pop of colour to day or night wear.
Coloured stitching is another subtle addition that you can make to enhance a bland wardrobe. There are many garments available online and on the high-street that you can choose from. Some tops and jumpers have coloured necklines and cuffs that have been stitched with a brighter colour, for example.
One big trend on the AW 17/18 catwalk was the clinched waist. Amongst other designers, Louis Vuitton and Nina Ricci dressed their models in outfits with a belt around the waist. In your wardrobe, why not couple a black jumpsuit with a red clinching belt and red heels? This would add some colour to the outfit whilst remaining on trend.
Bolder moves
For those feeling daring, incorporate blocks of colour to your wardrobe to revivify any outfit!
Brightly coloured jumpers are one way to do this in the colder months. Jumper 1234, offer a collection of colourful cashmere jumpers that are perfect for trends of AW 17/18. Teamed with a pair of dark denim jeans and knee-high boots you'll be feeling cosy and fashionable!
Consider a statement pair of patent coloured boots too. Boots that are a deep red or purple can be worn with black tights and dresses for evening wear and a pair of jeans for a day time look. Buy a matching bag to complete the look.
Coloured denim is also a good investment to make, collect different colours over time such as aubergine, teal and dark reds to complete your wardrobe. Pair them with a jumper or tailored jacket for autumn and winter time, and a casual t-shirt in the summer.
Sources
http://www.vogue.co.uk/gallery/autumn-winter-2017-trends
http://www.elleuk.com/fashion/trends/longform/a34785/the-top-eight-trends-of-aw17/