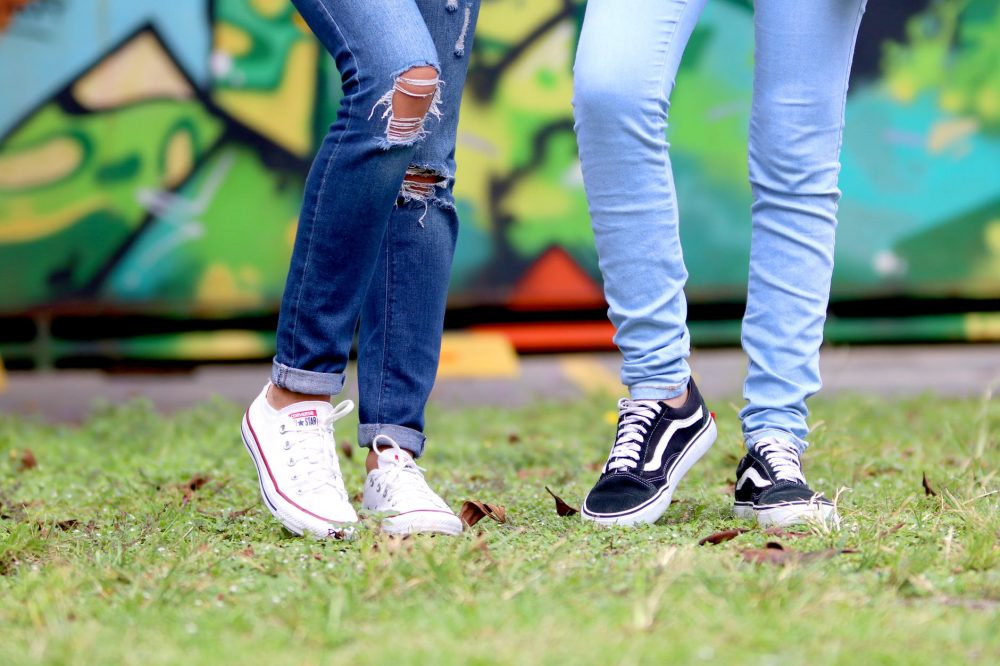 The hot, lazy, sunny days of summer are here, and sandals and flip flops are naturals for this time of year. However, you may want more from your summer footwear. Perhaps you are thinking of specific circumstances or events, or maybe you just want comfortable, stylish, performance-driven shoes.
Sneakers are a great way to go. They are comfortable, supportive, versatile, and they look good for just about every casual occasion. If you like the idea of a new pair of sneakers, here are some hot brands and tips on how to style your sneakers this summer.
Cool Street Smarts
Sometimes you just want to look fashionable, cool, and street-savvy all at once without much effort. You also want comfort during those long summer afternoons. If this describes you, look no further than a famous brand named for a graceful cat. Like their feline namesake, puma shoes let you cruise through life in style and ease.
Puma's classic silhouette is available in many different styles for both men and women.
Baskets—These retro-looking shoes may look like 1971, but their performance is all today.
Soccer—From comfortable cleats to lightweight performance soles, these sneaks really score.
Platforms—These stylish shoes in retro colors, both sneaks and sandals, let you walk tall.
Puma shoes have stood the test of time. Their features have evolved with modern developments in sports shoes, but their looks are as cool and classic as ever.
Retro Heritage, Modern Performance
You do not have to sacrifice the timeless retro look you love for great modern comfort and performance. Through the decades, one company has grown with the times without sacrificing quality. Diadora sneakers are great choices for men and women who want performance shoes that have the clean, simple look of yesteryear.
Classic court shoes—Based on tennis shoes of the past, models such as Game P never go out of style.
Running shoes—Get your run on with models such as Kuruka 2 that support your hard-working feet.
Stylish comfort shoes—Retro looks such as the N9000 runner from the 1990s offer comfort and versatility today.
Get comfortable with these shoes that deliver great vintage looks and thoroughly modern performance.
Run Away With It

If you are chillin', let your feet be gellin' with asics running shoes. ASICS makes shoes that support runners, but they also let you walk with ease no matter where life takes you. Whether you want a performance runner such as the GEL-Fujitrabuco 6 for women and the Gel-Kayano 25 for men or understated, stylish footwear to enhance your image such as the GEL-Kenun Mx, ASICS is a great choice for summer sneakers that take you everywhere you want to go in fashionable comfort.

Hot Summer Sneakers
The right summer sneakers for you will keep your feet comfortable through lazy days and warm nights and make you want to wear them. You want sneaks that are stylish and easy-wearing, whether you are on the trail, running the track, or cruising the streets. Think first about what you want the shoe to do and how you want to wear it. This makes choosing the best sneakers for you as easy as a summer afternoon.