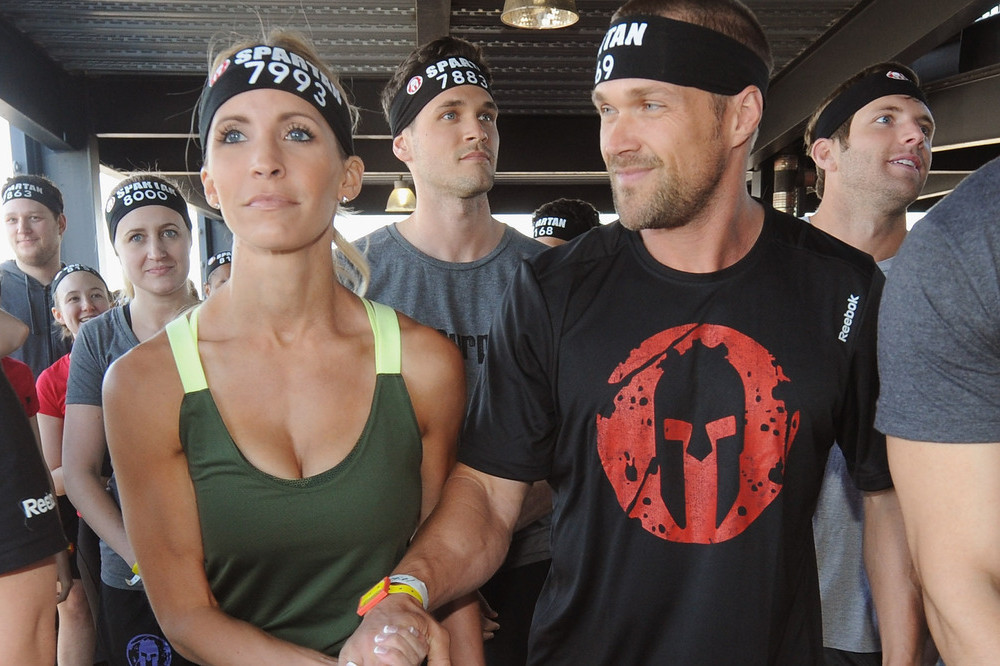 Every Tuesday night this summer, ABC airs Extreme Weight Loss hosted by Chris and Heidi Powell. The show is such an inspiration and sends a very powerful message. The Powells are an incredible couple who live their life to help others get healthy. I have always struggled with my weight and food so I can relate to a lot of the stories on the show. Watching Chris and Heidi transform people's lives every week has given me more motivation than ever before.
Chris is from the Phoenix area and graduated from Arizona State University. Go Devils! He is a personal trainer and is really knowledgeable when it comes to nutrition and exercise. His gorgeous wife, Heidi, is from Flagstaff and also knows what she is talking about. She is extremely beautiful with one of the best bodies I have ever seen. But most importantly, this couple is kind and compassionate. They really care about getting people fit and healthy, for the right reasons. When you are healthy, you feel good. And when you feel good, you look good. And the most important thing of all, you will love yourself. It is absolutely amazing the message this power couple is trying to send.
Chris helped David Smith lose 400 pounds in 2008. This is just one of the many people the Powells have helped lose weight and get in shape. Heidi has opened up about her own struggles with weight and even eating disorders. I know it wasn't easy for her to talk about, but I hope she knows how much it will help people. I have always had a battle with food and my weight. I really want to be healthy and fit, but it is a very hard journey. This is a very pivotal moment in my life as I work through my anxiety and self-esteem issues. I have come along way, but know I still have a long road ahead of me. It is definitely not easy, but something about the Powells give me so much drive and motivation.
The amazing couple also happens to live in Arizona and I would love to be able to get the chance to meet with them and thank them. I am still on my journey to a more healthy and happier life, but watching them on television and following them on social media has made me realize that I can do this. I know that I am one of many who feel this way and cannot thank Chris and Heidi Powell enough for all that they do. The world would be a better place with more people like them.