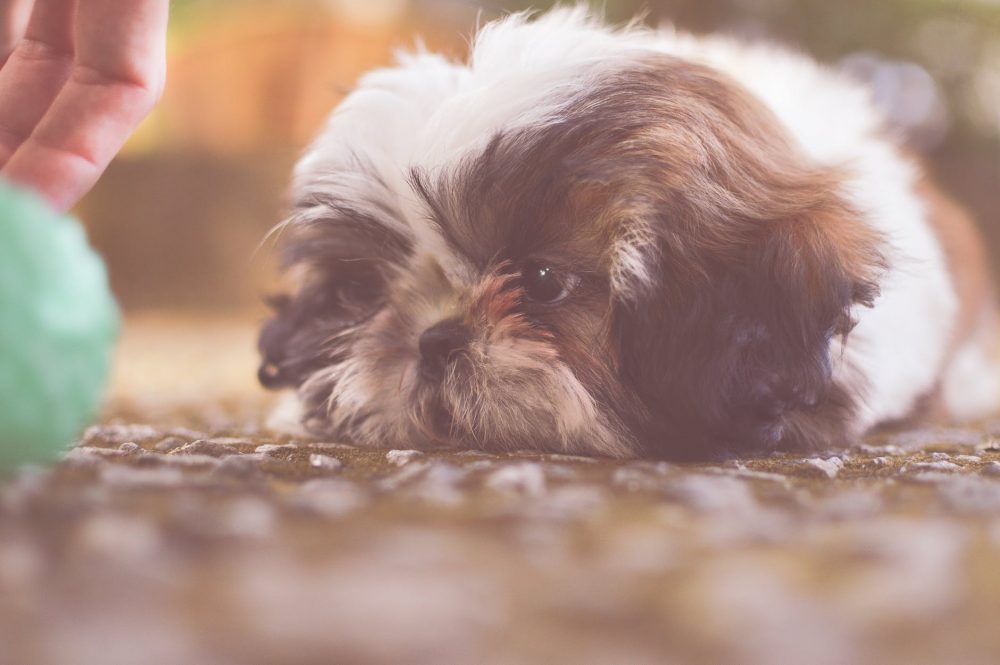 I love puppies. All puppies…big and small. From working at an animal hospital to volunteering at an animal rescue, I have been fortunate enough to meet all types of dogs. But I have to admit…there are a few breeds that really tug at my heartstrings.
The Shih Tzu
Shih Tzus are probably my favorite breed of all time. But there are many personal reasons behind this.
When I was 11 years-old I got my very own dog for my birthday and it was a Shih Tzu. I named her Precious and she was the most precious creature to ever walk this earth. She stole the hearts of everyone around her, especially mine. Because of Precious, my parents ended up getting two other Shih Tzus, who I also fell in love with.
Let's just say…I have not met a Shih Tzu I didn't like. They are FULL of personality and are loving, sweet, and all around adorable. If you are looking for a cuddly lap dog that is small and sweet, a Shih Tzu is it. And yes, they look like E-woks or Chewbacca, so if you are a Star Wars fan, this is the breed for you.
But there are some things to know before getting your own Shih Tzu. They are prone to some health issues, including issues with their kidneys and dental issues. This is why you need to take great care of your Shih Tzu and may need to even change their diet if recommended to do so by your vet.
Shih Tzus are also great travel dogs. So if you are looking for a companion to hit the road with, look no further than a Shih Tzu.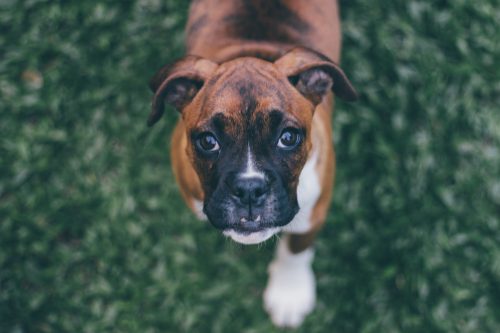 The Boxer
Growing up I was never a huge fan of bigger dogs. But then I started spending time with some boxers and learned why they are loved by so many.
I really got to know the breed when I met Penelope, my god dog. She is full of energy and love. Even though she has slobbery kisses, she is a gentle giant. Boxers are very smart, but they need to be trained and reminded of their size.
When getting a boxer, you must know that they can be quite difficult to handle, unless you read up on a helpful boxer training guide for tips. As long as you know what you are getting yourself into, and you stay consistent with training, you should be able to handle a boxer. And let me tell you, it is well worth it!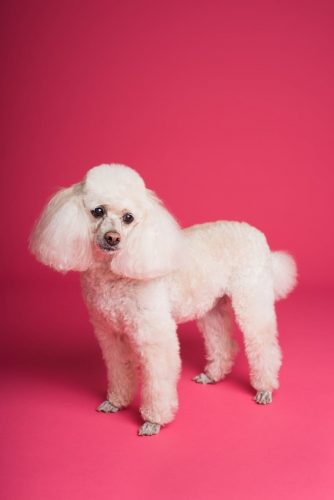 The Poodle
Another breed that I absolutely love that is also on the smaller side…the poodle. I grew up with toy poodles as well and they were great dogs for kids. However, there are many different types of poodles and they actually range in all sizes. From a teacup poodle that is really small to a standard poodle which is medium size, they possess the same sweet characteristics..
They will always be by your side and they LOVE to play with squeaky toys. Just beware that grooming is needed and can cost a lot. Luckily, they don't tend to suffer from too many health issues and they happen to be great hypoallergenic dogs for those allergic to dogs. (Which would be the most terrible thing ever!)
I am currently loving Sheriff Tin Tin! He is a Poodle from Arizona that goes on great adventures and cheers for the Bears and Cardinals. You can check out his adventures on his very own Instagram – @sherifftintin.
With so many different different dog breeds out there, it is hard to choose just one…I love them all! But these three tend to stick out to me for many reasons.
What is your experience with dogs and what is your favorite breed? We would love to hear from you!