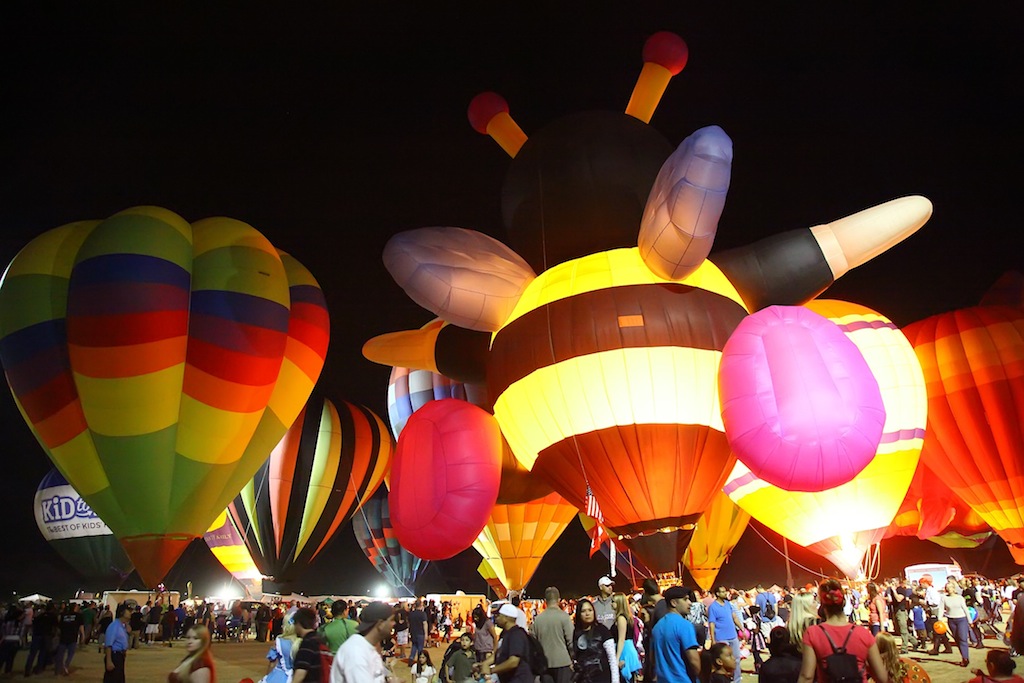 I absolutely love this time of year. As soon as September comes around, I know that the holidays are not far behind and I start to get all giddy. Plus, the weather starts to cool down.
So anytime there is an event going on celebrating the upcoming holidays, I have to check it out. This weekend was the Salt River Fields Balloon Spooktacular in Scottsdale and it was so much fun. It took place in the evening and had gorgeous hot air balloons and some awesome fireworks.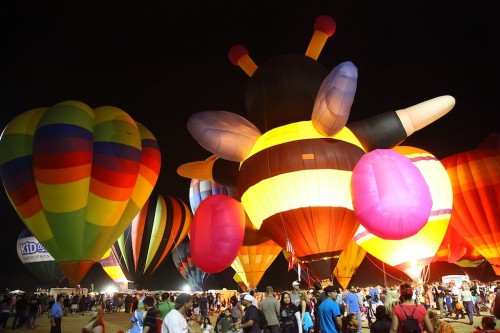 First, the weather was absolutely perfect. It was actually a little chilly. The skies were clear and there was just a light breeze. Salt River Fields is a great place to have an event. I was just there the weekend before for the AZ Taco Festival and I wasn't very happy with how the event was organized. But this event was great! The parking wasn't bad at all and there were no lines to get in. There were some long lines for some of the vendors, but it was organized great even though there was a good amount of people there.
There were a lot of families there, but the event was really for everyone. It was only 10 dollars to get in and there were tons of food and drink vendors. Over 20 hot air balloons were on display and they passed out over 4,000 pounds of candy to the kids. Guests could even ride in the tethered balloons or they could just walk around and check out the live music, fireworks and hilarious costume contest. Of course all of the kids loved the bounce houses and inflatable slides.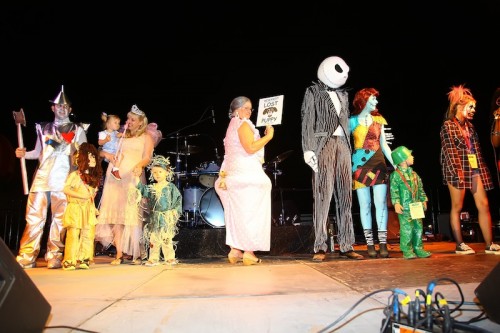 My favorite part was the haunted trail attraction. A local high school choir group put it on and it was pretty scary. I usually do not like scary things, but I figured if the kids could go through it I would be ok. But it was pretty spooky, but in a fun way. They did a really good job and I admit they did get me to scream a couple of times.
I hope they do this event next year because I had a blast. It was so cute to see all of the kids and families dressed up and having a great time too. It really gets me in the spirit for Halloween and makes me so excited for more events like this in the next few months!

All images courtesy of srfballoonfestivals.com.