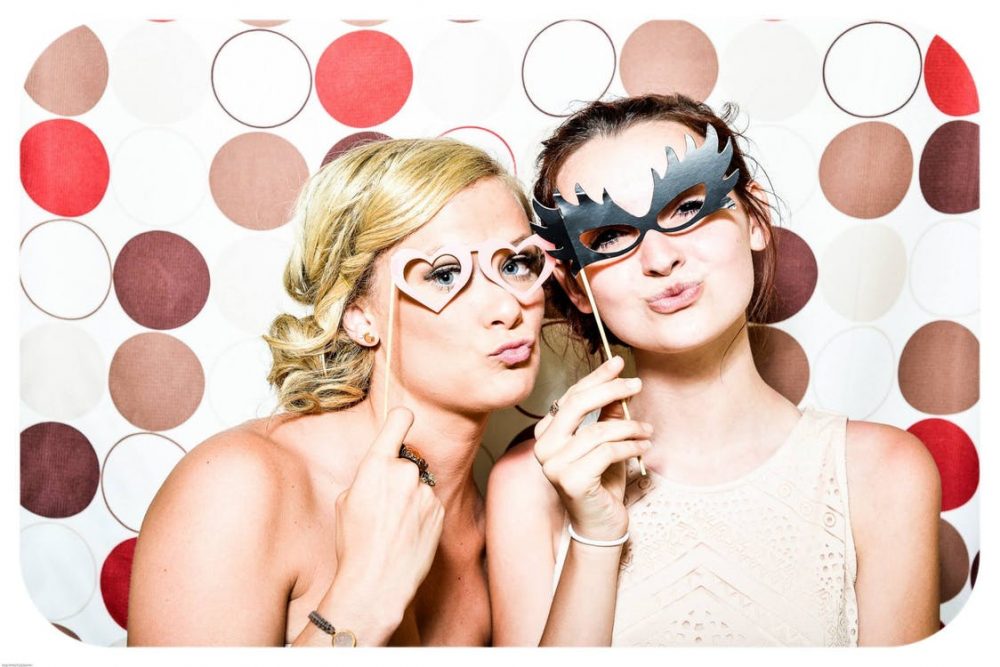 Your BFF has officially announced that she's getting hitched and as her right-hand-woman, it's your job to plan the ultimate night out. There's not a doubt in your mind – it's going to be a boozy weekend. But, you want to make sure the bride-to-be has a handful of pics that she can share with her mother-in-law before the alcohol gets the better of you. Read on as we share our top tips for nailing the perfect party pics!
The décor
It might be tempting to go all out with the typical tacky décor, but if your aiming to throw a photogenic party it's probably best to leave the penis memorabilia at home. Instead, pick a pretty colour theme and keep it consistent across everything from the balloons to the cake. Lettered balloon bunting and 'team bride' table confetti in fashionable rose gold is a winning combination to make the bride feel extra special on her last night of freedom.
The drinks  
Before lining up the tequila shots, you'll want a cute 'boomerang' of the girls clinking glasses. So, get a chilled bottle of fizz and some champagne flutes at the ready, because tonight, you'll be celebrating in style. For ultimate Instagram envy, make your prosecco sparkle with Popaball's rose gold shimmer, or prosecco jam. If you want to go the extra mile, why not organise a cocktail class? It's a great way to get the drinks flowing, plus it's something the bride's older relatives can enjoy before things get too crazy!
The outfits
For the ultimate bridal party picture, coordinating outfits are essential. Get all the girls dressed up in matching dresses and make the bride the star of the show in a contrasting colour. You can't go wrong with a black and white dress code, just make sure to let everyone know the plan before the picture. #squadgoals.
The Party
It's easy to get carried away with the niceties, but try not to lose sight of the most important thing – to throw the bride the best celebration! Plan some games and activities to loosen everyone up and make sure the drinks are always flowing. After all, aren't those candid shots laughing with your besties always your favourites? And, aren't those silly drunken pics the ones that make the best memories?