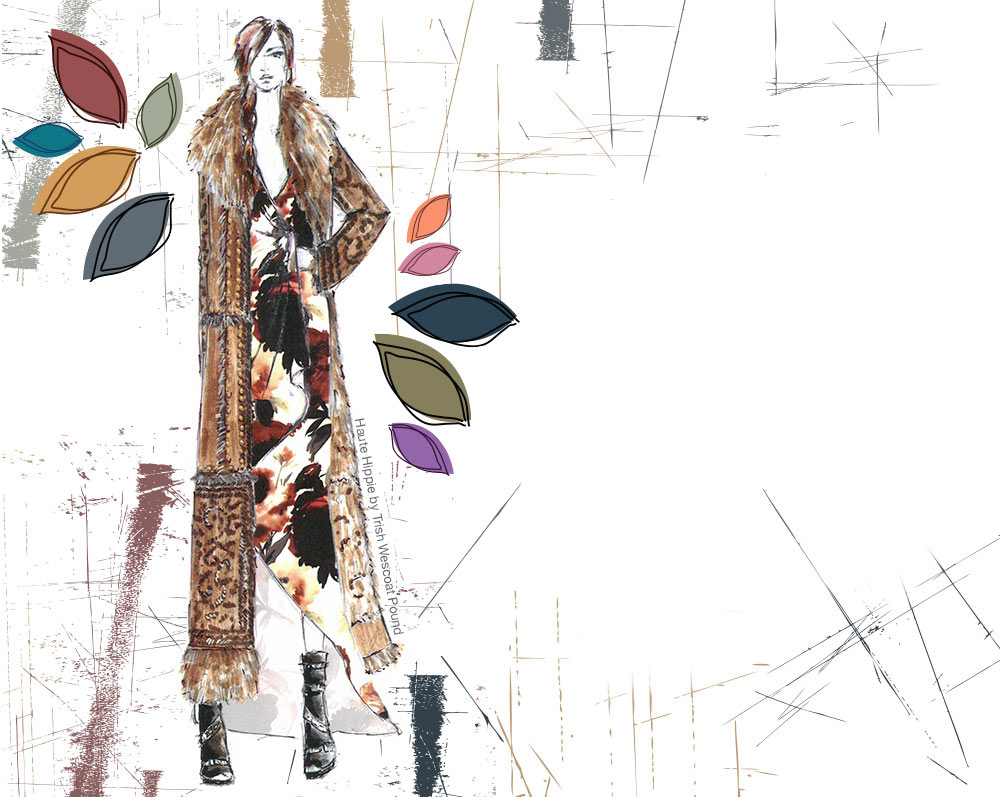 I absolutely love fall and winter colors and this year I am so excited and happy with the hottest color trends. Of course you have to pay close attention to the color palettes by Pantone to know what colors to wear each season. After seeing these colors on the runways across the world, I can't wait to wear them myself.
Stormy Weather
I love wearing black, but it is fun to wear a different dark color shade. Stormy Weather is a gray that is cool, yet sort of resembles a charcoal hue. I have always loved this color and it is fun to wear in boots, leggings and sweaters. I also love this color for nails. I actually just got a manicure today with this color and it looks amazing. Plus, it goes with a lot of other colors and actually goes great with a lot of the other trendy fall colors. And of course pairs well with my favorite, black!
Cashmere Rose
I am a girly girl so I really love all shades of pink, but I really like this color. I didn't really expect it to be ideal to wear during fall, but I am totally starting to see why it works. The color pink looks so good when it is worn with black, Stormy Weather and even maybe the right shade of green or blue. Cashmere Rose looks so elegant in tops and jewelry. I also like it for the nails. This dusty pink shade is really great in basically all accessories and the perfect choice to use to add a little bit of color to dark outfits. It will be fun to pair with sparkles for the holidays too.
Marsala
This is another favorite color of mine, especially this time of year. There is just something so falllish about the Marsala wine color. It is such a pretty hue and the name fits it perfectly. This color also goes really well with black and even the Stormy Weather hue. I am looking forward to wearing this color on my toes a lot this fall and winter. It is also so pretty in lipstick, leggings, jeans and purses. Marsala has been named color of the year and it is no surprise because it looks good on everyone!
Reflecting Pond
Blue is really in this year and all different shades work, but my favorite is Reflecting Pond. I probably like it so much because it is a darker hue. It does pair so well with pretty much everything. You can wear it with Cashmere Rose, Marsala, Stormy Weather and even black. It is a terrific color in a purse and dress. It will also look so amazing with sparkles for the holidays just like Cashmere Rose!
Feature image courtesy of pantone.com.