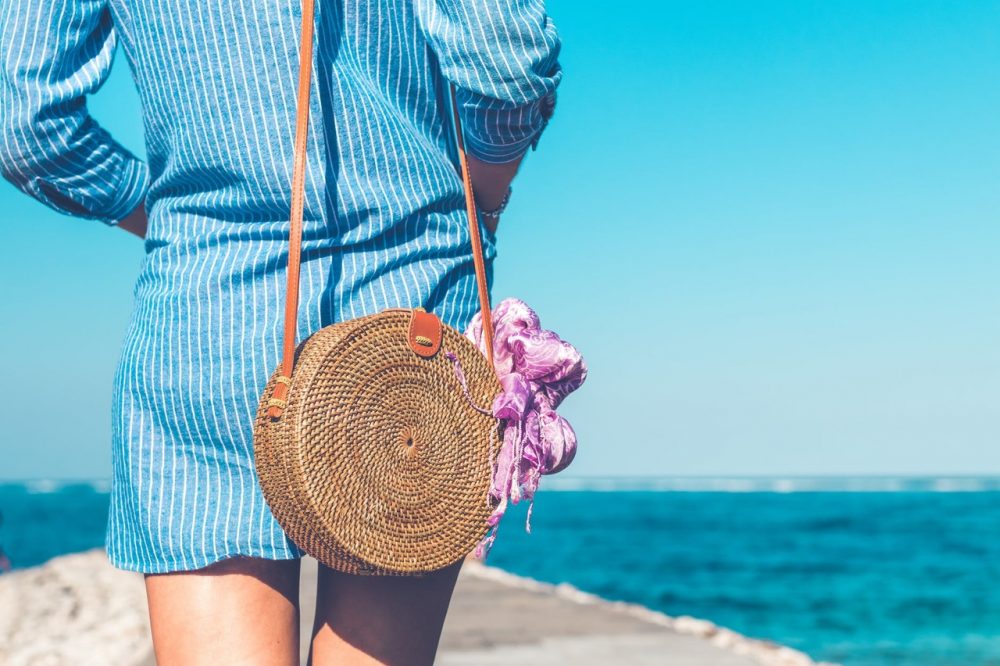 Spring is finally here and that means soon we will be basking in the warm rays of summer. As the weather gets better, the days get longer and there are more opportunities than ever to head out on days and evenings out. It also means that it's time to start thinking about your summer wardrobe. Summer can be hard to dress for, after all, you want something that looks great but also that is practical too. The last thing you want is to be sweating in the sun because of your outfit! There are a host of ways that you can dress for summer and whether you are looking to upcycle some older items from the back of your wardrobe or head to your local shops for a bit of retail therapy to imbue your wardrobe with some new colours and patterns, you are spoilt for choice. Here are some top fashion tips for summer to ensure that not only do you look great, but you feel it too.

Opt for neutral colours
Neutral colours are the perfect choice for summer as they reflect rather than absorb sunlight so can keep you cooler. They are also very versatile so can match up with any colourful accessories that you choose to add to your outfit. White or other neutral colours also look great with a tan!

Don't wear tight clothes
If you wear tight clothes during the summer you will feel a lot hotter. Instead, opt for loose fitting clothing which can allow air to flow through and cool you down. You could wear cropped, loose trousers, oversized blouses, wide-leg shorts and crop tops. If you do need to go to the gym and therefore wear tight clothes, it is a good idea to find moisture wicking fabric that can deflect your sweat. The evenings in summer can sometimes get chilly so try to find light cardigans or jumpers that you can slip on over your outfit.

Pick breathable fabric
When it comes to choosing your fabrics, there are a host of different fabrics which are suited to the summer. While you might be a bit less aware of the impact of different fabrics in the winter due to layering up, in the summer you will certainly be able to tell if you aren't wearing something that is breathable and light. It is a good idea to steer clear of synthetic fabrics and instead opt for pieces that are 100% cotton, silk or linen. This will help your skin to breathe and won't trap moisture when you sweat.

Consider your accessories 
In summer, one of the great things is that you can add in pops of bright colour with your accessories. If you opt for neutral colours in your clothing, then accessories can be your chance to get creative. It is important that while you add in your own personality with your bags and jewellery, that you don't have too much going on. You don't want to over accessorise as it can end up making you too hot. Too many bangles and other jewellery items can stick to your skin in the heat and end up making you uncomfortable.

Choose loose sleeves or sleeveless options
In the summer you want to ensure that you can get as much air to your skin as possible and this is why loose sleeves or sleeveless options are a great choice. You could opt to go fully sleeveless, for smaller straps or choose a sleeveless top. Alternatively, you could choose something with batwing or loose sleeves to maximise the airflow that can get into.

Invest in clothes that are made to last
When it comes to your summer clothes, you want to get items that are going to last not just this summer, but summers to come. This is not only better for the environment, but also a better investment for your money too. By choosing more sustainable dresses, tops and other items you can rest assured that you will be able to wear them for years without them falling apart or having to be taken to a landfill. Moolberry sustainable fashion is a good example of how new environmentally-friendly brands are emerging to revolutionize the fashion industry.

Try different types of dresses
In summer, dresses are a great option for keeping you cool and also look great. There are a whole range of different types of dresses that you can choose from, including tea dresses, slip dresses, skater dresses and maxi dresses. Maxi dresses are a great choice if you want air flow but also to protect yourself from getting sunburn!

These are just a few top fashion tips that will help get you through the summer months. By integrating these top ideas into your wardrobe and summer plans, you will find that you are dressed to impress, but also comfortable too! What are some of the top ways that you dress for the warmer weather? Let us know in the comments below!