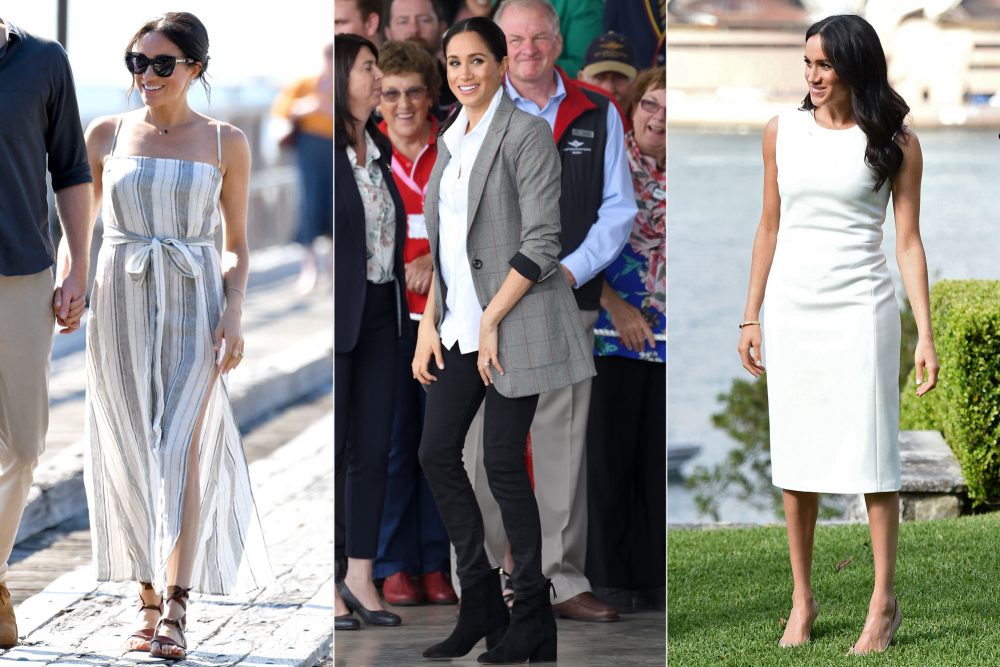 When it comes to style, there are a few royal duchesses and princesses that deserve a space in the limelight. Not only do these royal females look flawless when they step out of the palace, but they've given the world some major style envy too.
Queen Letizia, Spain
The people of the world love Queen Letizia for her iconic wardrobe, made up of her favourite designers and high-street pieces.
Every time she steps onto the street, we become envious of her look! Think back to that mid-length Nina Ricci dress in Madrid to that Stella McCartney cape gown for King Willem Alexander's birthday.
One look that we'll always remember is when she wore a stunning red gown to Buckingham Palace in 2017. It didn't take long for the media to report how people could copy the look, with the Daily Mail suggesting one of QUIZ's crimson fishtail maxi dresses as a high-street alternative.
On this visit she also decided to wear a Carolina Herrera floral skirt. It's no surprise that searches for the term 'Carolina Herrera skirt' rose by 50% from June to July of the same year.
Catherine, Duchess of Cambridge, England
In depth research has revealed that the Duchess of Cambridge has the ability to persuade American's to purchase from a British brand that she wears. Her influence on fashion even has its own name — 'the Kate effect'.
Can you believe that desirability of a product by American's increases by an astonishing 38% when Kate wears it? After she arrived at the Victoria and Albert museum wearing a tweed dress in October 2018, search volume between September and October for the term 'tweed dress' rose by 50%.
Crown Princess Victoria, Sweden
Even Crown Princess Victoria has been influenced by 'The Kate Effect'. She was spotted in an above-the-knee navy pleated dress to show off her baby bump in 2015, even though the Duchess of Cambridge had worn it for a private event the year before.
Princess Victoria wore a Maxjenny cocktail dress in August 2018 when lead to a fashion buzz. This look generated some interest around the brand too, with searches of the designer rising by 222% from July to August of the same year.
Meghan, Duchess of Sussex, England
When we think of Meghan Markle, we always think of her wedding day. In fact, one of the biggest statement pieces from Meghan must be her silk gown following the luncheon after the wedding at Windsor Castle. High-street designers frantically began to replicate the dress to meet the demand for the style that was expected to follow — and they made the right decision. Research revealed searches for 'halter neck dresses' were up 40% following the royal wedding and the term 'halter neck tops' increased 21% week on week as people tried to replicate her look on the special day.
We also love the way she accessorises. After the official engagement announcement in 2017, Meghan attended an event in Nottingham with a Strathberry tote bag in hand. Global search engine data reveals a 398% increase in searches for 'Strathberry' from November to December 2017.
Crown Princess Mary, Denmark
Crown Princess Mary has been spotted in some fairytale-esque looks as we love them all! Who can remember when she greeted the President of Vietnam on his visit to Denmark in a floor-length blush pink gown, complete with lace? Mary is also often spotted in a statement dress coat and pillbox hat, channelling Jackie Kennedy vibes.
She also caught our attention when she attended the Copenhagen Concert Hall in Denmark for the opening of the Copenhagen Fashion Summit in May 2018. Dressed in a chic blouse tucked into a pleated skirt by Charlotte Eskildsen, she certainly looked the part. Searches for designer 'Charlotte Eskilden' rose 51% after she stepped out wearing the brand.
Sources
https://www.elle.com/uk/fashion/celebrity-style/a25317167/meghan-markle-royal-outfits-report/
https://www.vanityfair.com/style/2018/10/kate-middleton-fashion-influence
https://www.dailymail.co.uk/femail/article-4688840/How-copy-Queen-Letizia-s-UK-wardrobe.html
Feature photo: People