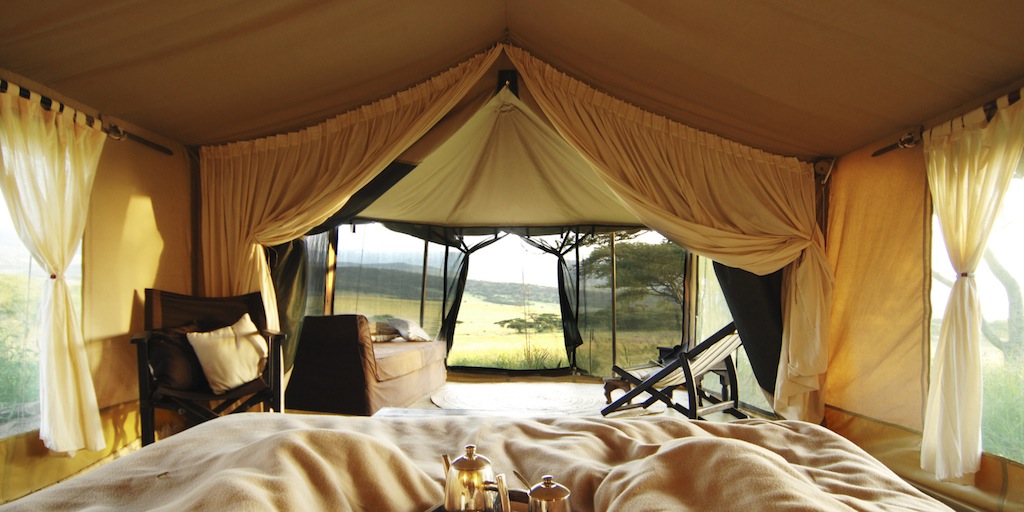 I hate camping, but this is definitely something I could do. Glamping is the latest trend and glampsites are popping up all over the world. What exactly is glamping? It is just like regular camping only way more glamorous. You can get the best of both worlds by enjoying the outdoors while still getting the 5-star hotel experience.
Glampsites have been very popular in Scotland, Ireland and England for the last couple of years. But they are also starting to open in the United States like in the middle of Arizona's gorgeous deserts. Prices range, but they all offer luxurious amenities like fresh linens, washrooms and food service.
There are a number of different destinations to choose from. Some spots have pods and bell tents and other places offer tent cabins and tree houses. Guests still get to stay in luxury while in tropical jungles and beautiful landscapes. It really is an experience like no other. Plus, they even offer Safari glampsites that are absolutely breathtaking.
It is the perfect getaway especially if you are looking to experience the great outdoors in a posh setting. A lot of people like camping, but don't like the hassle of it all. I don't like getting dirty and staying in a place where I can't take a shower, so glamping is something I would like to try. Glamping is a way where people can still enjoy the beauty of nature, but still get catered to like staying at a resort.
Guests still can enjoy all of the fun of camping like going fishing and hiking, but after their adventurous day, they get to go back to showers and a comfortable bed. Since glamping is becoming more popular, there will be even more options to choose from. I am not an outdoors gal at all, but now that glamping is an option, things might change.