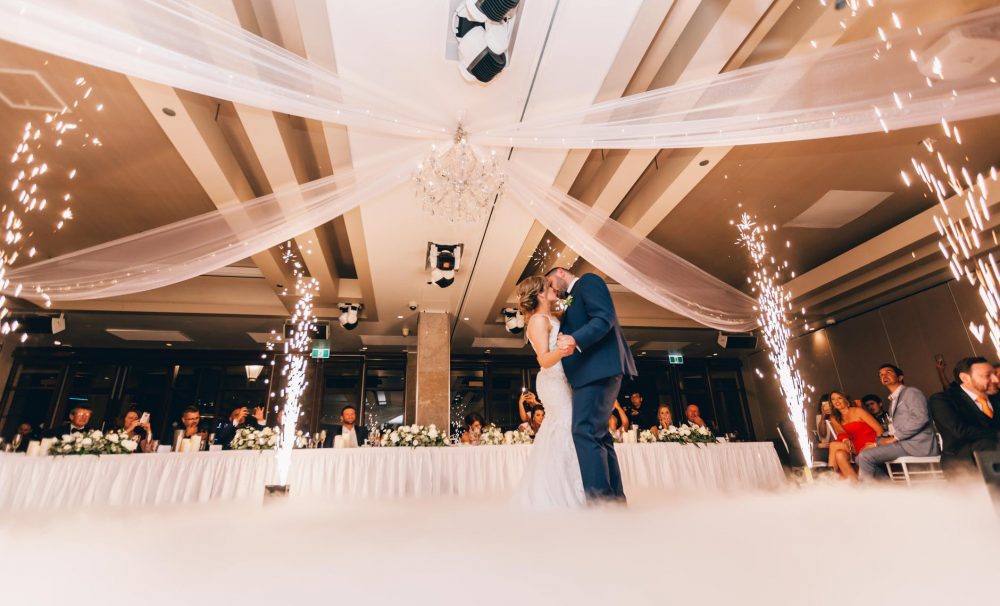 Weddings are magical places where two people start a new family and connect theirs in the process. When thinking about entertainment, a lot of couples have trouble deciding between DJs, live bands, or just connecting someone's Spotify to Bluetooth speakers. Only one of these packs a punch, though.

Here's why a live band should be your only option when planning a wedding.

Audience Participation
People love to get up and dance together at weddings. Live bands that play at a lot of this kind of function have practice getting people up and going. You could have your first dance together along with the music of a string quartet or a cover band that knows all of your favorite songs.
A lot of wedding bands will even play songs that exist only to get the crowd dancing and moving together, which can make the night that much more special.

Unique Experience
No live performance is exactly like any other. When you book music talent, you can be sure that you're getting a one of a kind show. This experience doesn't mean that the band won't perform what you want the band to perform, just that they'll give their little spin on songs and dances to make it unique to them. It can give your guests the feeling of going to a private concert, which will make the night all the more memorable.

Chance To Support Local Artists
Start your excitingly new marriage off on the right foot by supporting local artists. You'll be able to know you did a good thing while also getting to enjoy a live performance. This wedding could inspire your friends to hire local artists for their parties as well, which could make you a trendsetter in no time. Local artists are also much more flexible than commercial DJs and would be more likely to work with you on a setlist, or accommodations for their performance.

Request Songs Ahead of Time
Some bands will work with you and let you make a custom playlist of songs. Whether you like classic wedding songs like Canon or you prefer modern music that can get your heart pumping, you'll get to make a wedding playlist into a live show. It's more personal than a DJ or a playlist on someone's phone and can make the night feel magical.

Better Sound
Although it all comes down to the speaker set-up of your venue, a live band's instruments can fill a room with music better than most speakers. The drums can thrum along with your heart, or a nice guitar strum can remind you of music you listened to growing up. Live music has a far more visceral reaction in people, which can leave them feeling different than a recorded song could.

When all else gets discussed, a wedding is about celebrating two people starting a life together. Make sure your wedding shows how much fun and love is in your marriage by getting a performer that can represent your energy together.