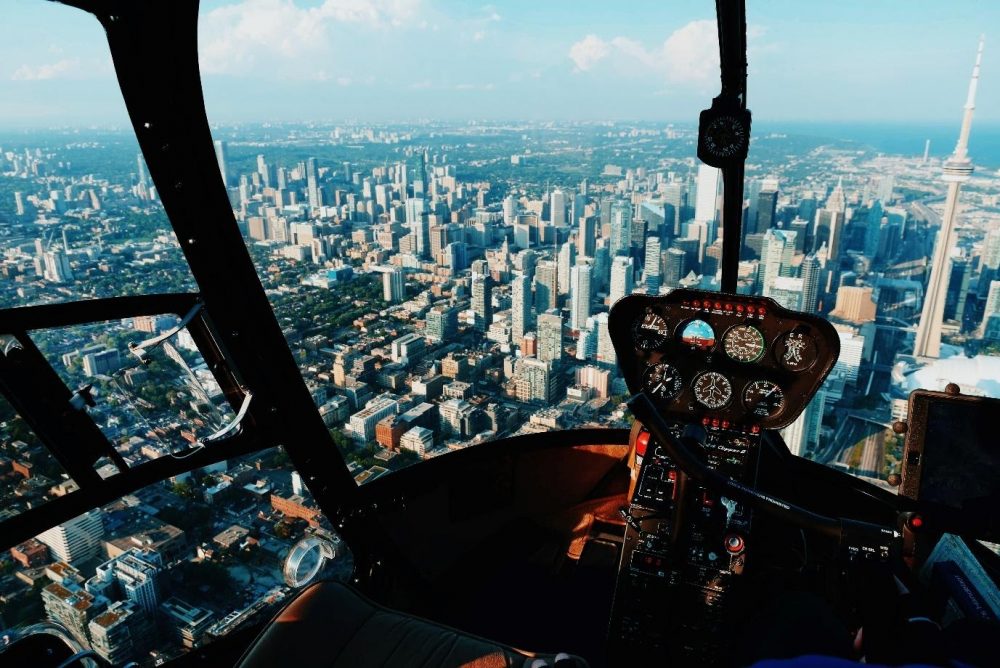 If you are looking to book a helicopter tour of Sydney, this is a wonderful opportunity to get some professional film footage. The pilots are usually very familiar with filming techniques, as many professional videographers hire a chopper to obtain awesome footage. Here are a few basic tips to ensure that your footage is of a professional level when filming from a helicopter.

Book your Trip with a Professional Company
The most important thing is to book helicopter joy flights with a helicopter charter company that has experience with videography. It is also ideal to hire a charter company who has the right equipment that matches with the tools or equipment you use in filming. The pilot must understand light and weather conditions needed for optimal filming, so do check when enquiring about helicopter charter.

Doorless Helicopters
Ideally, the chopper would have special removable doors, used specifically for filming. Make sure to wear a safety harness that allows you to hang out of the aircraft. This will not only give you great angles, but there will also be no part of the helicopter that will be visible on the film. This is something you should enquire about with the helicopter charter firm at the very outset, as filming helicopters do have removable doors, and you are not restricted in any way.

Dress Appropriately
Regardless of the weather, filming from a helicopter means a lot of wind, so wear a few layers of tight-fitting clothing for optimum comfort. Avoid wearing anything with tassels or cords that hang down, as they could get caught up in the cockpit.

Use High Camera Exposures
Ideally, you should set your camera exposure to at least 1/1250s, or even 1/1600s, which removes the blur that filming on the move can cause. Don't forget that such a high exposure speed means other camera settings need to be adjusted for optimum performance.

Run a Complete Systems Check
Once you are up in the air, you are limited to what you have with you, and to eliminate time wasting, check everything prior to arriving at the airport. This would include battery checks, SD cards, lens cleaning apparatus, your harness and your light meter, and you might like to create a list that can be ticked off, which will ensure that nothing is overlooked.

Pilot Communication
In order to get the best angles, it is important to have good communication with the pilot, and most helicopter charter companies would use Bose headsets that enable all in the aircraft to communicate. If, for example, you would like another run, but this time a little lower, you can relay this information to the pilot, who can position the aircraft at the right height and follow your instructions.
When you are looking at helicopter tour operators, make sure they have filming experience. Indeed, some companies state that they offer a professional filming service with doors off options, which is ideally what you should be looking for. Of course, helicopter charter is never going to be cheap, therefore, you must be absolutely sure that everything is in order on the big day.