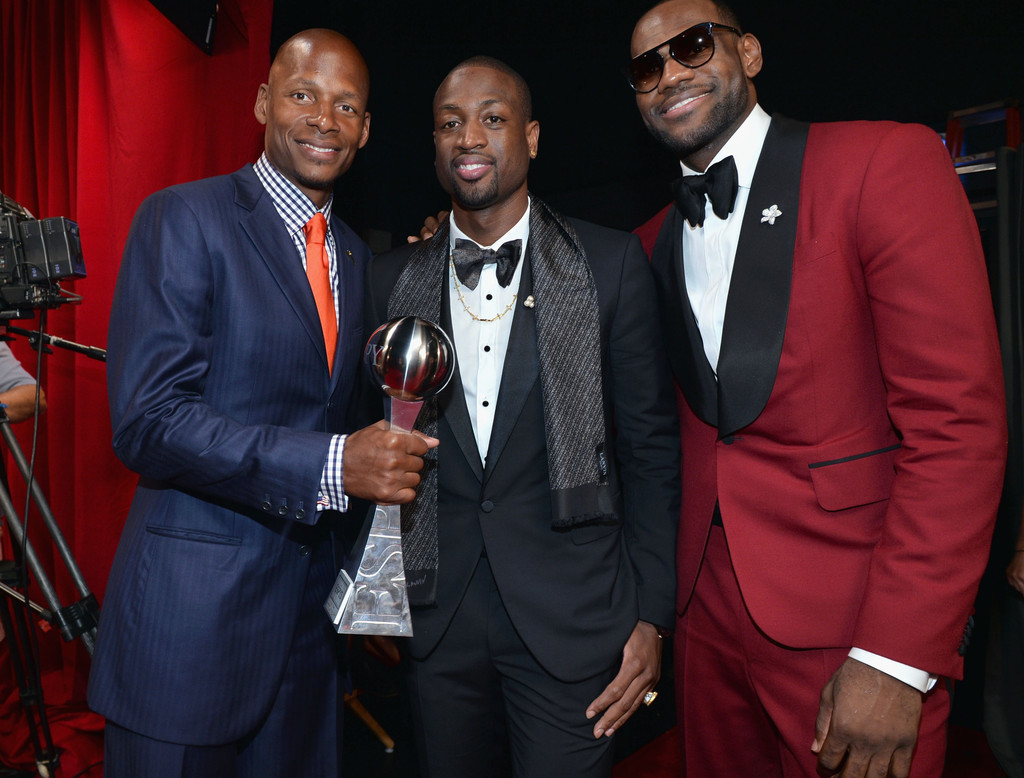 It's the year 2015, anyone with any ounce of fame is mercilessly promoted online through Twitter, Facebook, Reddit, Instagram, Wuph, whatever, all of it. NBA players of the current generation are more exacting with their public image than ever before, and for that we applaud them and in this article, award them. Here are STCHD's 2015 NBA Award winners (please note, actual basketball performance is absolutely not factored in at all.
Best Accessories: Russell Westbrook
On the court, Russ has recently been donning this terrifying protective mask: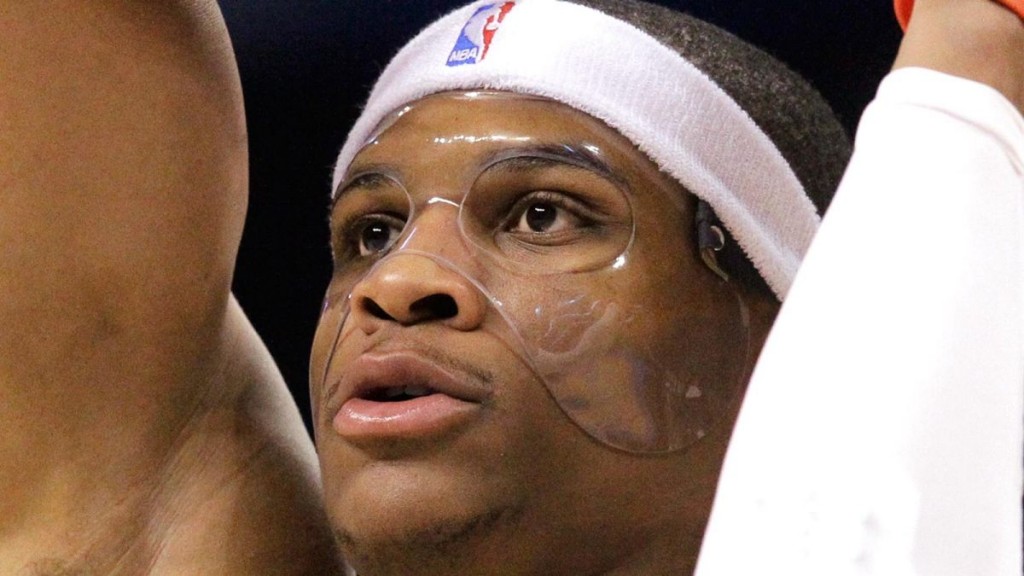 But his award for Best Accessories is primarily given for his patented "Red Glasses Nerd" look: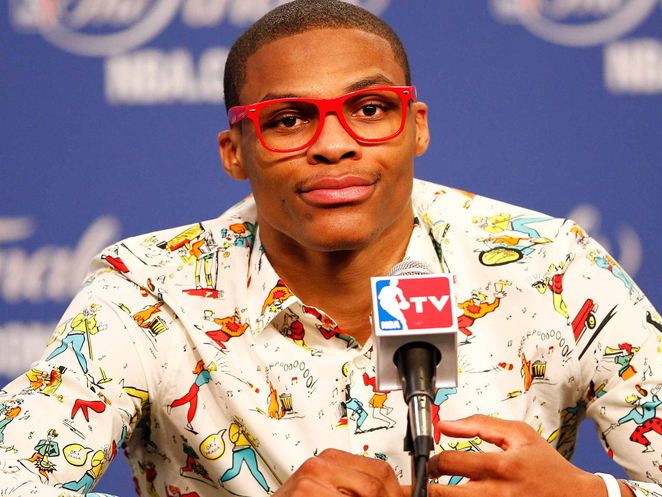 On and off the court, this guy is getting it done.
Best Hair: Nerlens Noel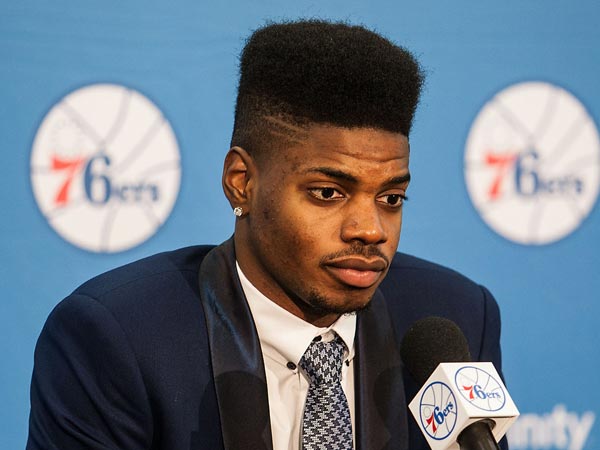 Nerlens Noel may not have the only Flattop in the NBA, but I'll be damned if its not the tallest and flattest. The rookie (its actually his 2nd year in the NBA, but he didn't play at all due to an injury in his first year, so he is still considered a 'rookie') from Philly is bringing back shades of the Fresh Prince, which means eventually he will get into one little fight, and will be traded to the Los Angeles Lakers. Regardless of where he takes his Fresh Flattop, he will always have the honor of STCHD's 2015 Best Hair.
Honorable Mention: Iman Shumpert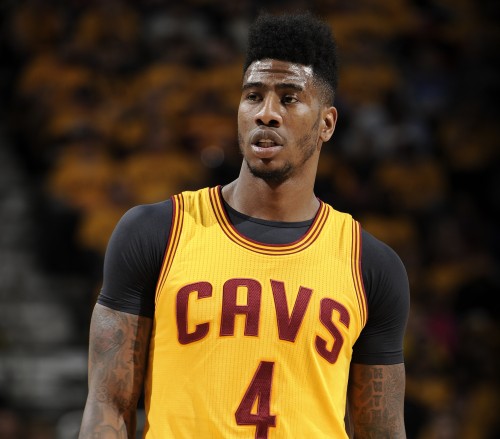 Best Dressed Coach: Derek Fisher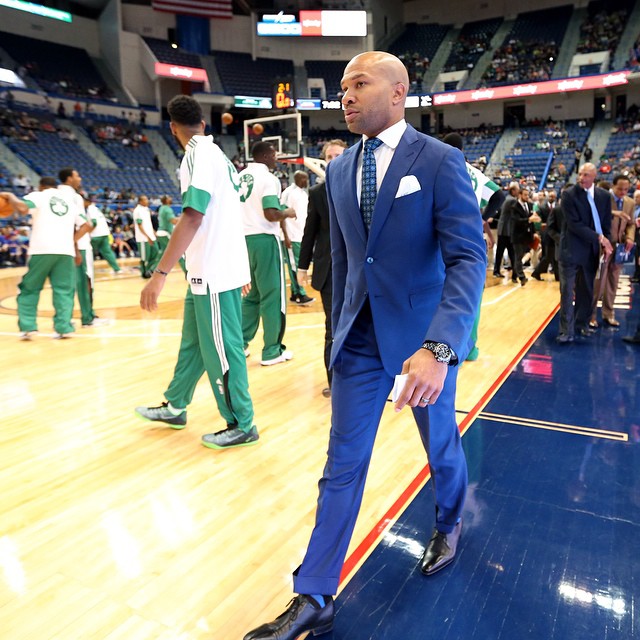 Say what you will about DFish's abilities as a coach (or lack thereof, or hey maybe you shouldn't say anything about his abilities as a coach), his ability to put a suit together and rock it from the sidelines is second to none. The Knicks may be the NBA's worst team, but their coach has excellent taste in shoes.
NBA Style MVP, Best Dressed: Dwyane Wade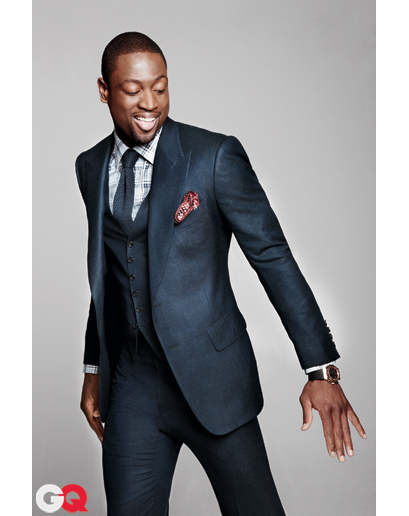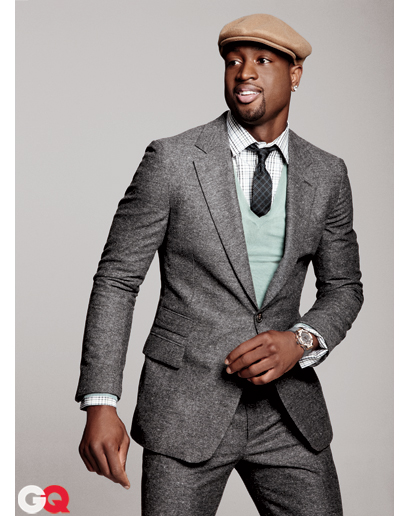 These two photos were taken by GQ, so he is supposed to look extra dapper, but this dude basically wears suits like this regularly. Wade is having something of a revival season in Miami even with the departure of LeBron James, but his suit game never needed revival.
Regardless of who wins the actual awards in the NBA (which are announced after the regular season ends in about May,) its clear that anyone can be a fashion icon, all it takes is millions of dollars, chiseled good looks, and again millions of dollars. But thats it!